Even as a solopreneur who works primarily by yourself, help is available to you if you're looking to boost your business and outsource some of your work to freelancers and virtual assistants. In the sections below, we'll discuss some of the things you can do to boost your business and find the help you're looking for — whether it's a freelancer or top-rated tech tool. Read on to get started!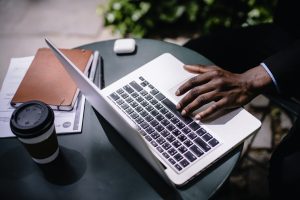 1. Create and Optimize Your Website
According to GoDaddy, creating a strong online presence is one of the first steps you should take as a solopreneur — which means learning the skills and knowledge you need to build, maintain, and grow your own website — or hiring a company like Emily Journey & Associates to do it for you. If you'd prefer to build your own website or professional portfolio, you'll need to start by registering your domain name, choosing a content management system (CMS), and optimizing your website for search engine rankings.
To optimize an existing website instead of creating one from scratch, you'll need to do some keyword research and incorporate top-ranking keywords into your web content, blog posts, and page titles. Or, you could hire a freelance search engine optimization (SEO) expert to assist you in researching keywords and improving your search engine rankings.
2. Outsource Wisely
While solopreneurs are known for working on their own, that doesn't mean they can't outsource certain tasks like bookkeeping, building their professional website or portfolio, updating their blog and social media accounts, and handling other aspects of their businesses. By outsourcing one or more tasks to freelancers, virtual assistants, and independent contractors, solopreneurs can free up some of their time to focus on the tasks that generate revenue and promote business growth. Plus, it's easy to find freelancers on websites like Upwork, Freelancer.com, and Fiverr.
If you're hiring help and plan to conduct a background check on your potential employees or freelancers, make sure you're familiar with the rules you'll need to follow under the Fair Credit Reporting Act (FCRA). Under the FCRA, for instance, you'll need to:
Tell potential employees that you're running a background check on them and that the results of the report could play a role in whether they'll be hired.
Follow your state's background check laws. While you may gather information from the previous seven years, your state of residence may prohibit you from using arrests in your hiring decision unless the arrest led to a criminal conviction.
Find out when background checks are allowed in your state. In some states, you can only conduct a background check after you've made a conditional offer to an employee.
3. Track Your Business Profits and Spending
As a solopreneur, budgeting is crucial to the success of your business. As such, it's important to track your profits and expenses, create a budget, and build an emergency fund that can be tapped into when business is slower than usual. Plus, accounting apps like QuickBooks Self-Employed and Wave Accounting can track your profits and expenditures — while budgeting apps such as Mint and Personal Capital can help you to cut spending and reach your financial goals as a solopreneur.
A Final Word
If you need to hire freelancers or employees to assist you with bookkeeping, SEO research, and other tasks like creating a website and/or marketing your solopreneur business, financial assistance could be available to you if you've been affected by COVID-19 and meet program-specific eligibility requirements. For instance, several financial assistance programs for solopreneurs and entrepreneurs include the ZenBusiness COVID-19 Grant, GoFundMe Small Business Relief Fund, IdeaCafe Business Grant, and Amber Grant Program. Even in the age of COVID-19, it's possible to grow a business as a solopreneur — and these tips will help you to do it!
"Courtney Rosenfield started her career in the gig economy after several years of enviously watching others do the same thing. She started Gigspark to be a resource and a first step for people who are looking to join the gig economy, either to supplement their income or as a way to fulfill their dreams of becoming an entrepreneur."