Have you ever tried to find free images for blogs, only to be left frustrated by the lack of options? Sometimes it seems like everywhere you turn, there's a hidden fee associated with the photos. Premium stock photography costs add up quickly, and you can often find the same quality photos for free.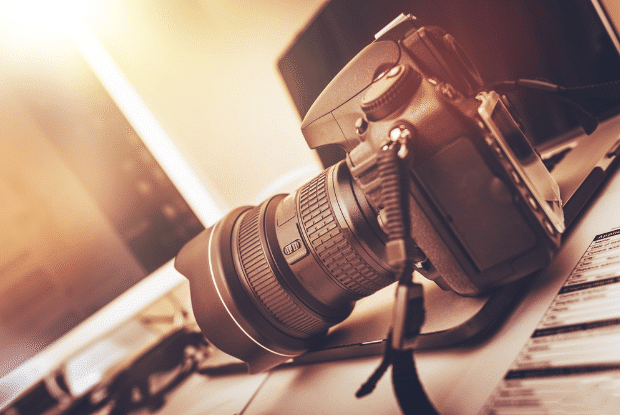 You've just got to know where to look.
In today's post, I'd like to introduce you to 80+ resources to use on your photo search. Certainly there are a few gems to discover that will work perfect for the needs of your blog.
Discovery Collections
Discovery galleries are an excellent source for high-quality photos. They often lack the search features of stock photography databases, which means you'll need to do a bit of digging. But the results are typically worth it.
These collections feature more candid, natural shots – rather than the canned, generic style of most stock photography.
Searchable Databases
When you're trying to find free images for blogs, these searchable databases are among the top results. You can find thousands of photos on a wide range of topics.
If you want something quick and easy, these databases are where you'll want to start.
Some people get turned off because you'll often find the typical stock photography vibe – smiling faces in staged "candid" shots. However, you can definitely find some gems too. Don't give up on these sites too quick.
DIY Image Tools
If you're feeling really brave, there are tons of free tools that help you make your own images. Whether it's a quote graphic, infographic or chart, taking a DIY approach can be rewarding.
This route will take a bit of time and creativity, but if you're willing to put in the work it can really pay off for your blog and brand! Here are some tools to get you started:
Image Search Tools
There are lots of public domain and creative commons images floating on the web. The websites in this section help curate those photos into one place.
Media Curation Opportunities
Finally, there are lots of ways to curate media around the web. Social media platforms contain a wealth of images, videos and photographs you can use by embedding posts. The following are resources to get you started with this strategy.
Also, an honorable mention in this section is screenshots. Capturing a screenshot from another post or resource from around the web can be a quick, free way to find free photos.
BONUS: Find Free Images for Blogs in Your Own Backyard
Perhaps one of the best places to find free images for blogs is in your own life. With smartphones equipped with strong cameras, anyone can take decent pictures.
While this certainly isn't a requirement, taking your own photos could add a personal touch.
But, ultimately, the most important thing is that you find images to resonate with your audience – whether they're paid, free or taken with your iPhone. Only you know what's best for you blog. I hope this list helps you find the photos you need to take your blog to the next level.