So, you're looking for information on how to learn WordPress? Good news! You've come to the right place. By gaining the knowledge needed for managing your own website, you'll be equipped with the tools to take control of your website.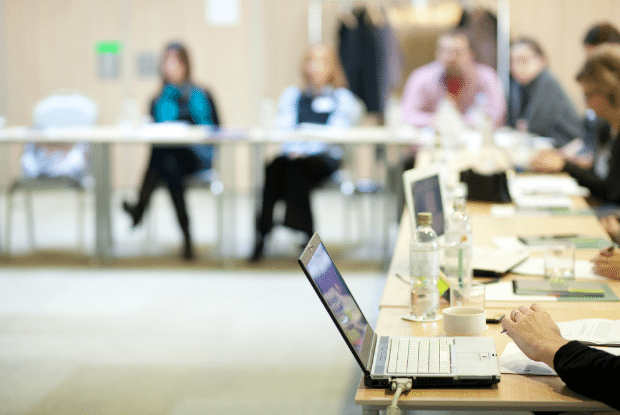 That's right, no more frustrating disappearances from digital agencies and consultants.
It's your business, and having power over your website should be a right – not a privilege. Luckily, the path to success is quite clear.
Yes, it will take some investment of time (and maybe even money). But the freedom you'll gain in exchange makes it all worth it. Today, I'll take you through the steps necessary if you really want to know how to learn WordPress.
Step #1: Identify Your Goals
As with most endeavors in life, the best place to start is by identifying your goals. By doing so, you'll be able to direct your training down the right path.
For example, if you want to know how to learn WordPress in order to run a successful eCommerce website, that requires a different skillset than a magazine-style blog. Likewise, wanting to generate leads and make sales is vastly different from wanting to amass a following and gain email subscribers.
Step #2: Find the Right WordPress Trainer
Once you know your goals, it's time to find a training program to help you accomplish them. As an individual WordPress trainer, I'm definitely a proponent of finding an actual person to guide you along the way!
By having someone personally train you, you'll get access to insight and support you simply won't find in online programs. Not only that, but by having a trainer, there's also an increased level of accountability involved. Learning online may have its perks, but we can all agree that self-paced digital learning are easy to let fall by the wayside.
The right WordPress trainer will teach, motivate and support you every step of the way!
Step #3: Learn the Different Aspects of WordPress
A good training program will take you through the important aspects of managing your WordPress website. When I'm training clients, our time together goes over the following:
WordPress Theme Selection
WordPress Components
General Website Navigation
Adding Pages and Posts
Media Management
Integrating a Blog
Blog Strategy and Web Writing
SEO Targeting
WordPress Shortcode
WordPress Plugins
Managing Your Main Menu/Main Navigation
WordPress Widget Areas
Theme Documentation
eCommerce and Event Registration
Each of these different aspects are important to managing a strong website. Understanding each component ensures that you have the right tools and knowledge to succeed.
Step #4: Practice Your Skills Regularly
It's one thing to know how to learn WordPress – it's another thing to actually take action.
After you've learned the various components of managing your site, you simply need to practice! Find opportunities to implement the things you've learned by updating your website, digging through the web for resources and just trying new things.
And if you're really ambitious, keep up with popular tech blogs that regularly discuss updates, techniques and tips for running your website!
Now You Know How to Learn WordPress!
I've heard so many horror stories from business owners that have had frustrating experiences with agencies and consultants. A website should be an extension of your business. In many cases, it's the first impression potential customers have with your brand.
It's a huge responsibility that many "agencies" don't take seriously enough – which is why you should have the control. That starts by understanding the platform.
Now that you know how to learn WordPress, it's up to you to make it happen! If you have any questions, don't hesitate to reach out. I'd love to hear from you!