If you're a business owner, chances are, you've asked yourself, How do I make my website mobile friendly? With Google taking a strong stance in favor of mobile friendliness, it's an important question to ask yourself. After all, you want your WordPress website to have the best chance to succeed in a competitive online marketplace.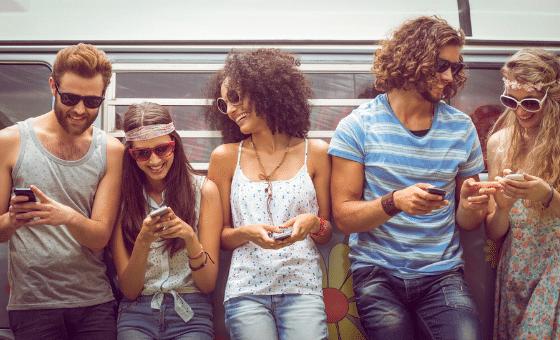 In today's article, I'll take you through this daunting questions and provides some quick tips to help you get started. Let's begin!
The Question: How Do I Make My Website Mobile Friendly?
For most, the switch to mobile optimization isn't as difficult as it seems. In fact, if you're using a responsive WordPress theme (even a free one) you're already positioned for mobile.
Without some manual adjustments, however, the website won't actually look nice on smartphones. So, it's important for business owners to make a few additional optimizations. Once you have, you're ready to rock!
The Solution: Get Started With These 5 Quick Tips
Despite what so-called experts "teach" in an effort for you to buy their product, optimizing your website for mobile isn't that difficult. If you know what to look for and change, it's actually a pretty simple process.
Just implementing these 5 tips will get you well on your way to understanding the answer to, How do I make my website mobile friendly? After that, you may have some basic cosmetic adjustments, but the heavy lifting will be finished.
1. Consider Font and Button Sizes
Smaller touch targets are harder for users to hit than larger ones. When you're designing mobile interfaces, it's best to make your targets big so that they're easy for users to tap.
– Smashing Magazine
Go through your website and evaluate your font and button sizes. People are reading on small screens, combine that with a small font and readability becomes impossible. Varvy suggests a base size of 16 CSS pixels, then adjust larger for other font properties.
Buttons face a similar challenge. Our fingers and thumbs don't have the same precision and agility as a desktop mouse. Make sure your buttons are at least 44 x 44 pixels.
2. Utilize YouTube for Videos
Video marketing is becoming more and more important each year. Statistics support this trend, with facts like companies using video receive 40% more traffic than non-users. It's clear that business owners need to find ways to incorporate this strategy into their WordPress website.
Unfortunately, some video hosting platforms aren't great at mobile.
To avoid potential difficulties, use YouTube as your host of choice. It's free, which makes it a great option for budget-minded businesses. But, more importantly, their embed code is already responsive, meaning it'll look great on mobile without any further customization.
3. Test Your Mobile Site Regularly
Finally, plan to test your mobile site on a regular basis. The answer to, How do I make my website mobile friendly, lies in knowing how it looks on mobile. If you're consistently experience the website, you'll find areas of improvement for further optimization. It's also a great way to brainstorm new ideas for the website and how you can promote yourself online.
Nick Pettit over at Treehouse shares 5 ways you can test your mobile website:
Test on various mobile devices.
Use an iOS and Android emulator.
Invest in BrowserStack.
Check using Responsinator.
Resize your desktop browser.
Testing allows you to see things from the eyes of your audience. Because mobile devices don't have a standard screen size, using tools to view at various sizes is helpful. Remember, just because it looks good on your iPhone doesn't mean it looks good on all mobile devices.
Conclusion
There you have it! Implement these five tips into your responsive WordPress theme and you've got yourself a mobile website. It's easy to get overwhelmed by all the technical jargon, but making adjustments are typically much easier than gurus make it seem.
Having trouble with any other aspect of your WordPress website? Contact me today – I'd love to help out where I can!