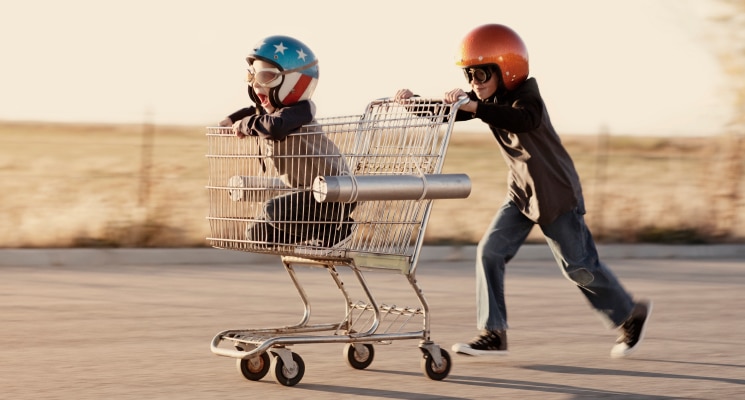 ---
One-on-one WordPress training equips you with the knowledge and skills required to manage your WordPress website with confidence. We're a team of WordPress experts ready to help you master this sometimes complicated platform. Watch the video below for details or read on to learn more about our online and in person WordPress training for business owners, administrative staff, IT staff, and marketers.
---
Office: (844) 972-6224 Contact Us Training FAQs »
Have you ever felt frustrated by the unresponsiveness of a website developer or agency? I know we sure have. If you don't have control of your website, it could take days (or even weeks) to implement small changes.
In the meantime . . .
your company time, money, and reputation circle the drain while you wait for important website updates. You don't have to let that happen anymore.
One-on-one WordPress Training
Do you need a customized, one-on-one training experience that doesn't take weeks? Then you're probably looking for our one-on-one WordPress training. Meet virtually or in-person with WordPress expert Rachel Pfanz to walk through everything you need to know about managing and building your particular WordPress website.
Fun fact: Most of our travel training is for just one person.
Whether you choose the virtual or in-person option, this training is perfect for:
Independent business owners such as retail shop owners, real estate agents, coaches, speakers, and other service professionals
The in-house team member who got tasked with managing the website–lucky you!
IT professionals, graphic designers, and marketing professionals who want to expand their skill set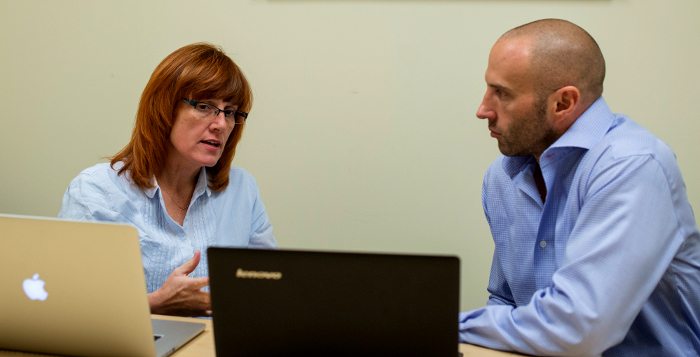 ---
What to expect from one-on-one WordPress training
If you're looking for a lengthy PowerPoint presentation and generic handouts, this probably isn't the best option for you. When you book WordPress training, be prepared for an interactive, hands-on experience.
Get access to resources for a stronger foundation and preparation.
Two intensive, one-on-one sessions lasting 4-hours each.
Receive the video recordings of your training sessions for review at your convenience (available only with virtual training via Zoom.)
Receive an additional 60 days of access to your instructor for follow-up questions and consultation.
Get started with one-on-one WordPress training
Step 1: Let's talk about your goals
First things first. We'll discuss your website goals and challenges. Understanding what you want to accomplish helps us customize your individual WordPress training for your unique needs. Already know WordPress basics? Great! Your training experience will be more advanced. This first conversation is also a great time to ask any additional questions you have about the process.
Step 2: Set a Date
We'll get things off the ground by securing a spot on our calendar. Once we have our training date(s) decided, we will provide a payment link via email. You will also get some valuable resources based on your unique goals to tide you over until the big day.
Step 3: Learn by Doing
We are big proponents of kinetic learning – aka, learning by doing! And since you're seeking some personalized training, it's pretty safe to assume you'd like that kind of atmosphere too. We'll meet in-person or via Zoom as you are guided through the steps of managing WordPress.
Is virtual WordPress Training different?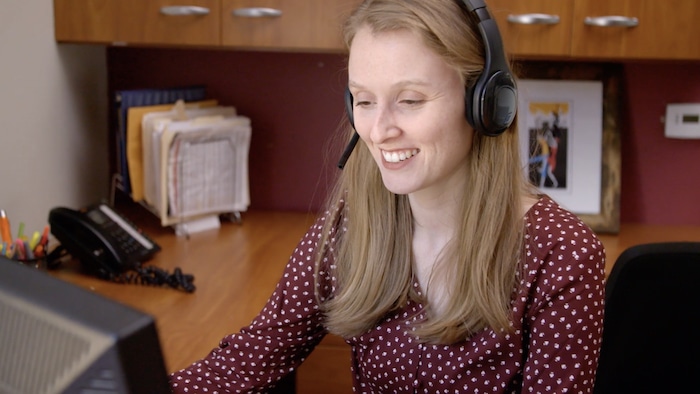 We get this question all the time!  It's true… virtual training can be the wrong choice if your verbal communication skills are below average. After all, we are not able to see your facial expressions during virtual training. Instead, we rely on the words you say and your tone of voice.
The main advantage of virtual training is this:
you get a video recording of your training!
If you choose the virtual class format, you see my screen, hear my voice, and are able to ask me questions. But, mostly, I'm viewing your screen because you are doing all of the work! You'll get personalized class information in advance and no one else will be included in the training.
Here's what Emily Journey has to say about her own first experience  with virtual training:
"My first experience with virtual training was not as the instructor but as the student. In 2011, I hired an expert to teach me about Search Engine Optimization. During our virtual training sessions, I was impressed with how easily we communicated.
Despite my initial hesitations about virtual training, I am thankful that I took the plunge. I know it can seem "not quite as good" as face-to-face learning. I wondered:
Could I really learn this way?
Would I get as much value from the training?
Thankfully, I didn't let my doubts get the best of me. That virtual training experience not only changed the way I did business – it changed my life."
Stop struggling with WordPress and get up to speed faster.