I wish I could state this gently, but I can't. Many companies in Columbus are getting ripped off for so called SEO services. I've learned about this problem from my clients. When I ask, "What is that SEO/marketing agency doing for you?" the answer is usually something like, "Hmmmm, I'm not sure . . . whatever it is, it's not working!"
Professional SEO Training in Columbus, Ohio
It's just not that complicated. There are no tricks to SEO. It's what you do on a consistent basis that makes your website rise to the top of search engines. You can learn what you need to know about Search Engine Optimization in just 2 1/2 hours by taking one of my SEO Training Classes in Columbus, Ohio.
Here's my first SEO tip: Don't waste your money on web design and marketing agencies that promise mysterious behind the scenes activities that involve special "html markups" or "meta descriptions".
Request Information Testimonials
Customized SEO Training for your business
Whether you choose my individual or group SEO training option, you will leave the training with a specific action plan for SEO Success.
1-to-1 SEO training is the first and most flexible training option. In this customized 2 hour session, I will help you understand Search Engine Optimization as it applies to your unique business and goals. The training time will be scheduled at time that works with your schedule.
After this training, I remain available by phone and email for any follow-up questions about SEO for a period of 3 months! There's no need to worry about forgetting or missing anything from the training. Contact me to learn more about this training option.
What are the benefits of SEO training?
Gone are the days when you could build a solid website with a great SEO foundation and have potential customers automatically flock to your website.  Applying newly learned SEO skills takes time, but the rewards of your learning investment can be extraordinary for your business.
Consider your investment in print advertising. Wouldn't it be great if more of your prospects found your website through a simple (free) Google search result?
What about your sales team? Are you still providing them with outdated tools such as brochures and flyers? Wouldn't it be great if you could support their efforts with a naturally strong search engine ranking and inbound leads?
Contact me to learn more about professional SEO training options for you and your team.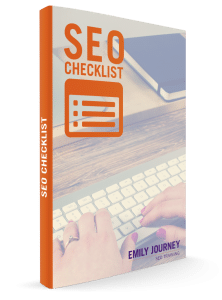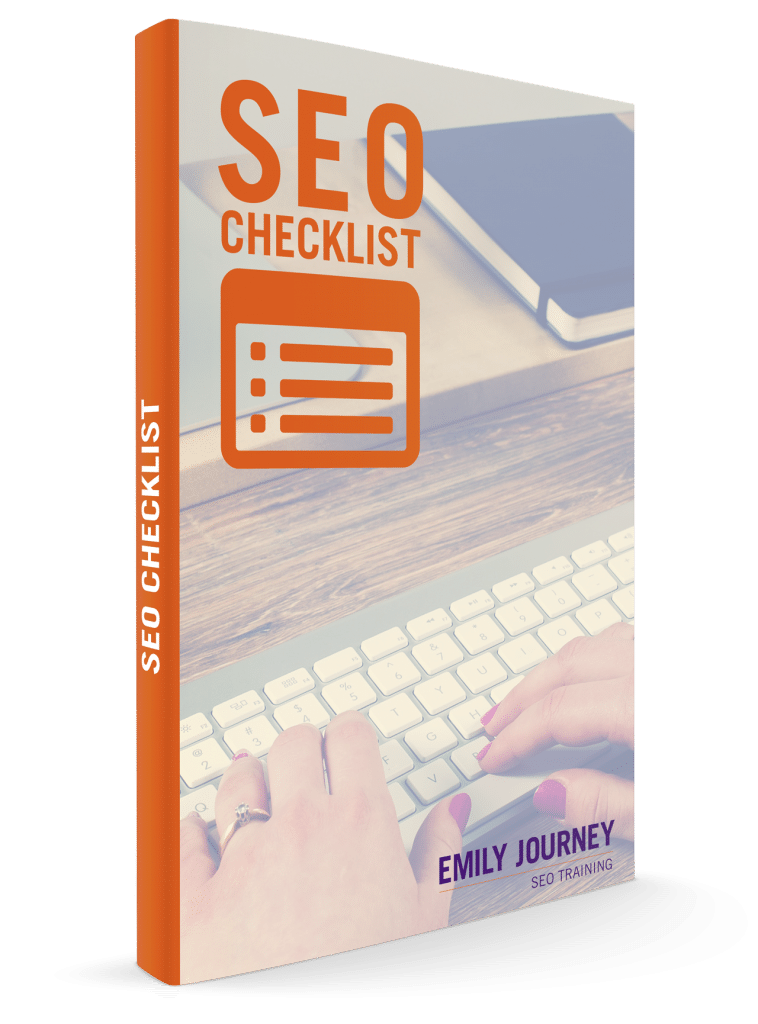 Getting started with SEO for your website?
Download my free SEO checklist!
How I became an SEO and WordPress Trainer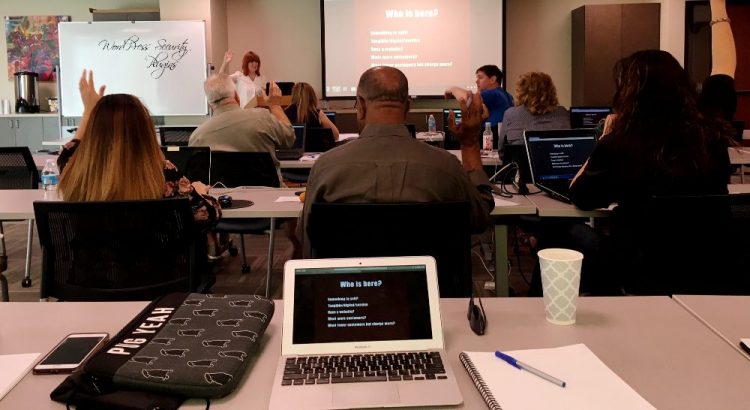 When I started learning WordPress, I did it the way many of you have tried: without help. After almost two years of persistent effort, I had a solid handle on the platform. Finally, I felt confident about building a website for someone else!
And, I didn't want to just stop there.
I decided to hire a virtual trainer in Denver to teach me Search Engine Optimization (SEO). During our virtual training sessions, I was impressed with how easily he communicated his knowledge and authority on the topic – he provided answers for questions I didn't even know to ask! That was my first experience with virtual training and it was worth every penny.
Despite my initial hesitations about virtual training, I am thankful that I took the plunge. I know it can seem "not quite as good" as face-to-face learning. I wondered:
Could I really learn this way?
Would I get as much value from the training?
Thankfully, I didn't let my doubts get the best of me. That virtual training experience not only changed the way I did business – it changed my life.
I invested in WordPress and my own training for the same reason you're here today: independence. For me, I wanted the independence to transition from selling for other people to selling my own material. For you, independence may mean something different. Maybe you want to:
Save money by not having to hire someone to do this for you.
Break free from a reliance on an unresponsive agency.
Equip your marketing department to handle the website work in-house.
Handle this responsibility that's been handed to you by your boss.
My path to mastering WordPress led me down a road of trial and error, a bad experience with an affordable website designer, launching my own web design agency, and meeting all kinds of business owners.
Your journey may look a bit different, but I hope I can help you end up at a similar destination: independent mastery over this powerful platform.
Request Information (844)972-6224