---
Here's why people are abandoning your website without taking action.
Did you know that your website visitors are more likely to click a button or a link further down the page than they are to click on your main menu at the top of your page? That means many of your potential customers are not using your main menu navigation to explore your website.
If you're relying on the menu to help your customers take the next step, you're missing out. Many of them are leaving because it's not clear how to contact you or browse your products or services.
So what do you do instead?
Pretend your main menu doesn't exist. Start on your homepage. Is it easy to get to right place from there? What is the natural next step if you ignore the main menu?
If there isn't a way to take a next step, look for ways to restructure your page content so that each next step is completely obvious. Helping people get to the right place quickly does 2 things:
It increases the amount of time people spend on your website.
That increases the chances website visitors will take the action you want them to.
Here are some specific tips on how to update your page content so that each next step is completely obvious, whether that's to get people on the phone, capture their information so you can reach out to them later, or even to sell them something directly online.
Everyone wants to create the best user experience possible, to bring in more customers and keep them. The problem is that different customers have different needs that can vary depending on all sorts of factors, including the age of the user.
Quite simply, what one group finds fun and inventive, another group might consider chaotic and difficult to navigate. So how do you decide how to create content?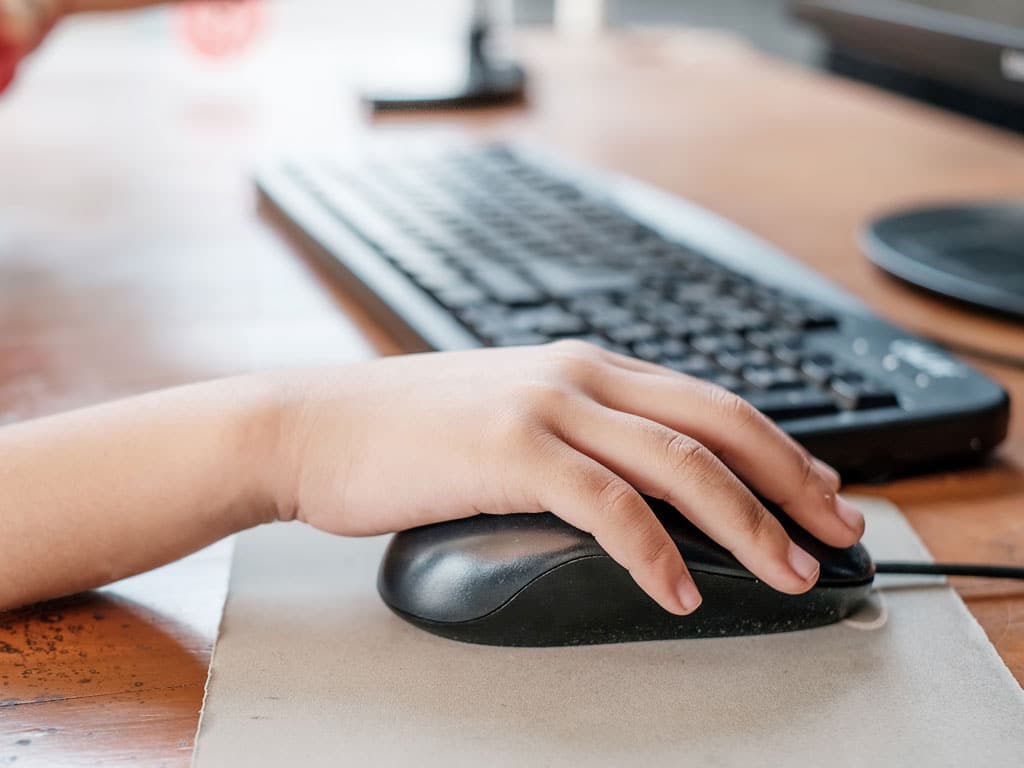 Understand Your Target Audience
Before you even think about a layout, theme, colors, or sounds, you need to determine the specific needs of your audience.
This can include, but is not limited to: level of computer literacy, motor skills development, attention span, and potential difficulties each group may have. Here's more info on what to consider for each age group.
Toddlers and Preschoolers
Today's littlest members of society are growing up in a world where the internet just is. It's not a fancy thing that they have to learn how to use. It's an integrated part of the background of their lives. Parents turn on Netflix or YouTube with just a few clicks to silence a screaming toddler, and many children learn to control a mouse before they master using a spoon. While they are developing basic motor skills and processing lots of input about the environment around them, very small children will need websites that are simple, with pictures and icons instead of text-based directions. Buttons and links should be large and easy to identify, and the structure of the website needs to be simple enough that it's nearly impossible for them to get stuck somewhere that they don't want to be. They don't have needs they are trying to meet, and generally just explore the site. NickJr and PBSKids are fun and educational sites with easy to use links and recognized character graphics in place of text.
School-aged Children
As children develop better thinking and motor skills, their needs will shift. These children still want to be entertained, but you can now begin to add text, or more interactive activities. Puzzles, games, videos and other similar content will keep these kids engaged. By the time most children reach school, they have a basic understanding of how to navigate a computer, and to find their way to favorite sites on the internet. When they reach school, often the entertainment that they are viewing online overlaps with homework and their experience becomes more practical and goal oriented. Websites for older children like Nick and Cartoon Network are a bit more complex, and have appropriate text descriptions next to icons, like "GAMES" next to an image of a game controller.
Teenagers
As attention spans and technology skills increase, so does the amount of time that teens spend on the internet. At this point in their lives, the internet becomes a place where they can express themselves, explore their attitudes about the world around them, and seek knowledge. It is an extension of their social lives, and nearly everything they do needs to be interfaced seamlessly with social media. They generally don't use computers, unless it's for gaming or homework. Instead, engaging internet content for kids need to be designed for mobile devices. They like to share with their friends, and they like to see what their friends are interested in. They know what they are looking for and are quick to dismiss websites that don't fit their expectations in search of the next best thing, sometimes without even scrolling down the page. They are more interested in graphics and videos than they are in reading text, as is evidenced by popular apps such as Snapchat and Instagram.
Adults
Most adults have a more functional view of the internet, using it for work, shopping, and researching. They tend to be comfortable with basic computer functions, and while they aren't as quick to adapt to new programs and apps as children and teens, they have the patience to figure it out. They are less influenced by flashy videos and advertisements, and are quickly able to identify and ignore these in favor of the content they are seeking. They're also very quick to get frustrated with pop-up ads and click-bait. They are less interested in the social media functions of the internet, though they will use more professionally oriented sites like LinkedIn regularly. These users also tend to be more cautious of their privacy, and what they are willing to share. With this utilitarian approach to the internet, they're the hardest to engage with, and the least likely to stray from their tried and true favorites.
Elderly
Today's seniors are eager to begin using the internet, but are often overwhelmed by it. As families move farther apart in today's global society, many older individuals want to use the internet to engage with grandchildren. At the same time, advancing age can lend to problems with motor skills, and visual and hearing impairments. Sites designed for older adults need to take into consideration that computer skills are not second-nature to these people – they may need simplified user-interface and even instructions for use. Retired people may have more time and patience for trying to learn these new tasks than many people give them credit for, and let's face it – pictures and videos of distant grandbabies are pretty good motivation to learn. Seniors don't do well with excessive clutter on screens, and websites need to be streamlined and easy to use. While others might consider sites like Buzz50 to be boring and even dated, the easily identifiable buttons, large font, and clear descriptions make it easy for less tech-savvy seniors to navigate.
Want more detailed advice about how to make these changes for your website? Contact us.