---
Many people overlook search engine optimization when it comes to WordPress because they assume that having a beautiful theme is all that matters. Having a great looking site helps, but there are specific things you can do to ensure your site ranks high in search engine results.
---
Office: (844) 972-6224 Meet Our Team

What is SEO for your WordPress site
WordPress is the best platform to enhance your website's search engine optimization (SEO) so that your site ranks highly in search results. SEO is the process of improving the quality and quantity of website traffic to a website or a website page from search engines. It does so by generating organic search engine traffic to the site or page.
There are a number of reasons why WordPress sites are great for SEO.  Here are just a few:
WordPress has great plugins made just for SEO
WordPress has a ton of different themes, many of which are SEO-friendly
WordPress is designed to help your site load fast
Image optimization in WordPress is a breeze
You can create great permalinks in WordPress
Manage metadata better in a WordPress site
Office: (844) 972-6224 Contact Us About SEO Training
Why SEO matters in WordPress
Of course SEO matters to your WordPress website.  But, why?  The answer is really rather simple.  When you, or anyone else for that matter, sit down to look something up on the internet, you rely on a search engine to conduct your search.  If you want your  website to pop up in search engine results, you need to be sure that it appears in the search results on Google when someone is conducting a search related to the product or service you are promoting through your website.  Not only will you want your website to appear in the search results, you will want it to appear as close to the top of the list as possible. SEO is the best way for you to achieve this goal
Search Engine Optimization incorporates a wide range of strategies to enhance your website rankings. There are many benefits to optimizing your site for search engines, including:
A site that ranks highly has greater visibility giving it a greater chance to generate organic search engine traffic.
A highly-ranked site appears more credible.
SEO tends to focus on producing quality content.  A site containing more useful and relevant information will rank higher and is more appealing to its visitors.
WordPress is optimized for SEO.  By incorporating a deliberate SEO strategy, you will be well on your way to getting the results you want.
Office: (844) 972-6224 Get Started with SEO Training
The 10 best way to boost SEO on your WordPress site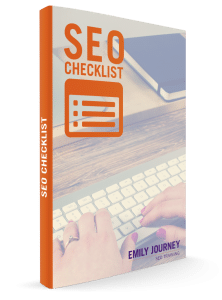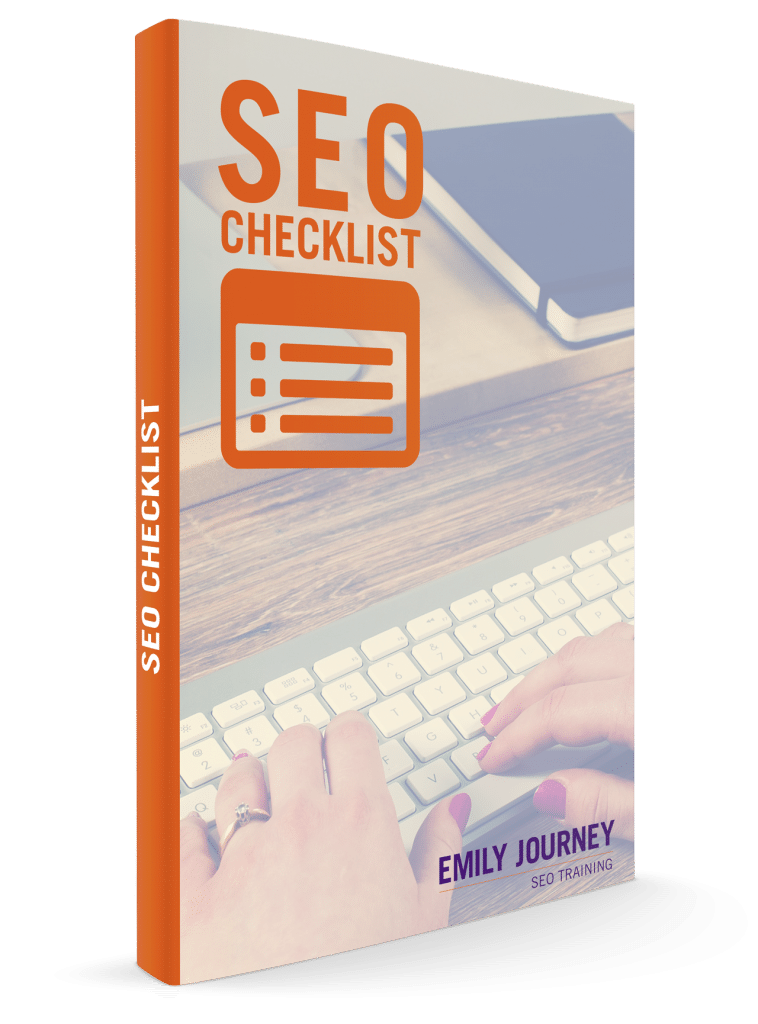 Getting started with SEO for your website?
Download my free SEO checklist!
Here are 10 WordPress SEO tips that you can use to help you set up your new site.
1. Selecting the Right WordPress Theme
Selecting the right theme is one of the most important decisions you will make for your WordPress website.  The theme not only affects the aesthetics and functionality of your site but also plays an important role in SEO.  A quality WordPress theme will be developed with clean code which helps for SEO purposes.  Since your theme can also effect site speed, you will want to select a theme that enhances site speed since Google considers site speed as a ranking factor.
2. Change your Permalink Structure
Permalinks are the permanent URLs that point to your site's individual posts, pages, and other content. They're what people will use to reference and link back to your site, and their appearance matters. Clear, descriptive links that describe their content are easier for search engines to make sense of and tend to get a ranking boost. WordPress offers a number of permalink options, the best option for SEO purposes is Post Name.  
3. Optimize Your Images
Images provide appeal and context to your content which can attract and keep your site's visitors. Be certain to used high quality images that are properly sized so that they do not negatively affect your site's loading speed.  It is equally important for SEO purposes to insert alt tags and title tags for each of your images. Alt tag titles are used to assist vision impaired users in understanding the content of your site.  Both alt and title tags are used by search engine bots to get an idea of what the page content near the images is about.
4. Set Up a Sitemap
A sitemap is a list of all the pages and other content on your website.  Most WordPress websites don't come with an enabled  sitemap, so you'll likely need to install a plugin to set one up. Sitemaps are extremely important for helping the search engine robots (crawlers) find and index your website.
While adding a sitemap to your website doesn't directly boost its search engine rankings, it's still a valuable SEO tool. It enables crawlers to see all of the pages on your site and understand how they relate to one another. This makes it easier for search engines to index your site.
5. Install an SEO Plugin
There are many SEO plugins that are available for WordPress. However, Yoast WordPress SEO is one of the most popular among WordPress users. If you want to make sure that each post that you create is search engine optimized, installing an SEO plugin can help you to select your target keywords and optimize the metadata for each post.
6. Add and Update Your Posts Regularly
Along with length, Google's algorithms consider the frequency of content when deciding how to rank your pages. The fresher the content the better as it is likely to be deemed more relevant to the readers.  Consequently, you need to add new content if you want your site to do well over a protracted period of time. Try creating a posting schedule to keep yourself on track and varying up the types of content you create to keep yourself and your visitors interested. Also, don't neglect older posts and pages. Updating your existing content prompts crawlers to re-evaluate it and to give it higher prominence than pages that never change.
7. Write Quality Content
When Google and other search engines create complex algorithms for ranking websites, their goal is to help the most relevant and useful sites score highly. Creating quality content will help you achieve desirable SEO results.   In addition to the quality of the content, the quantity also matters.  Creating long-from content has an advantage over short-form content because Google bots will likely find it to be more credible.
8. Use Keywords
Keywords are short phrases that describe your content's topic. Choosing a keyword for each post or page and using it in various places — such as the title, the headings, and the content itself — is a common way to communicate your topic to search engine crawlers and increase the chances of showing your content in relevant searches. It is important not to overuse or "stuff" your keyword(s) throughout a post so that it feels unnatural or resemble spam.
9. Pick a Good Hosting Provider
Choosing the right hosting provider is extremely important to ensure that your site has as little downtime as possible and has good site speed.  You'll want to choose a host that's reliable and has a reputation for excellent performance. Even for an existing site, you may want to consider switching hosts if your current provider doesn't meet these criteria.
10. Add Internal and External Links
Google considers how well your website is connected internally and externally to other sites. Internal links are extremely important for SEO; learning how to use links and anchor text properly is critical to the effectiveness of those links. You should also make sure to link to credible external content.
These are just a few of the things that you will need to do in order to set your site up properly for SEO. If you want to achieve the highest possible rankings, you will need to learn how technical SEO works or hire a qualified SEO expert to assist you.