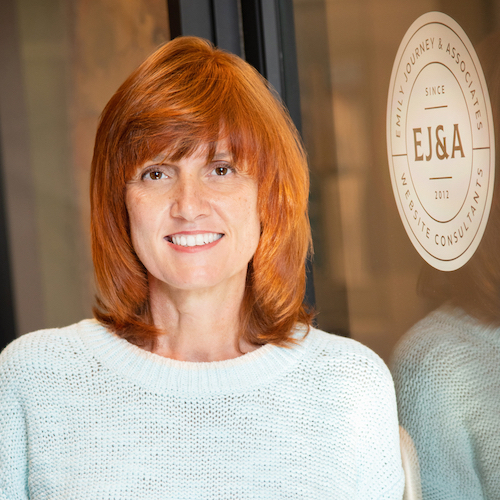 Hi, I'm Emily Journey. I am a WordPress Trainer and consultant for marketing teams, IT departments, business owners, and administrative staff. When you have knowledge, understanding and control over the WordPress platform, you can:
Increase profit margins
Make more sales
Decrease web development costs
Personally, I don't know any professional that would pass up those benefits. (Myself included!)
I've spent a decade delivering and refining my comprehensive WordPress Training program. Each of our instructors is personally trained by me and use my specific training methods.
---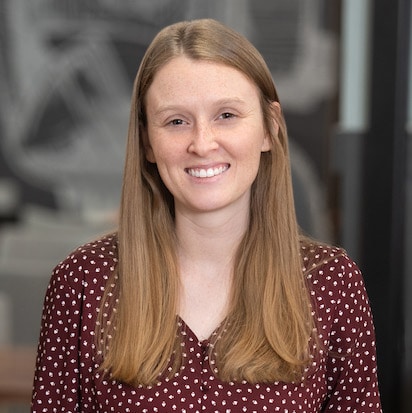 Rachel Pfanz joined us in Spring, 2017 and serves as the leader of our website management and training team. She is an expert with Genesis, Divi, and Avada WordPress themes.
Using a custom coded theme? Rachel will help you navigate obstacles and evaluate workarounds unique to your website situation. She will also help you figure out exactly what is possible and what is
not
possible with your particular custom theme.
Wondering what it will really take for your website to rank high in search results? As an expert in SEO, Rachel has answers to your questions about Search Engine Optimization.
Inquire about working with Rachel »
---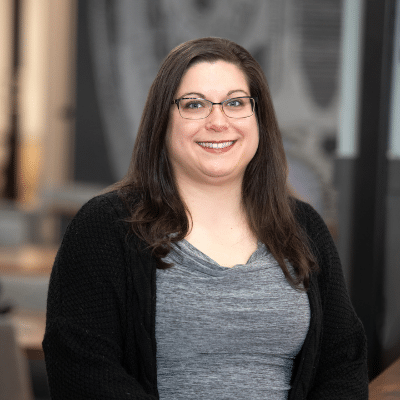 Megan Chrusciel
doesn't claim to have all of the answers but she definitely knows how to find them. Megan has an MA in Library and Information Science and worked as a librarian for many years before she joined the team at EJ&A. She is a skilled researcher and is especially adept at finding solutions and uncovering answers. Combine Megan's indispensable research skills with her expertise in copywriting, search engine optimization and WordPress, and you have an unstoppable force in support of your business.
Inquire about working with Megan »
---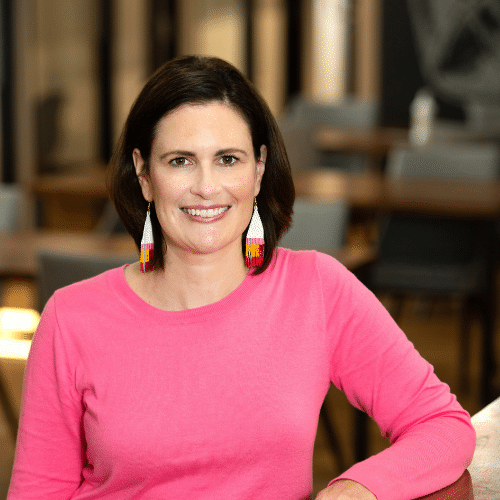 Kris Clifford joined us as a Website Manager in 2019 before transitioning to the important role of Team Advisor. The entire team at EJ&A relies on her leadership for onboarding support and professional development. She also provides us with an invaluable "second set of eyes" when we're troubleshooting website problems.  She is a master at applying good old fashioned common sense to technically sophisticated problems.
---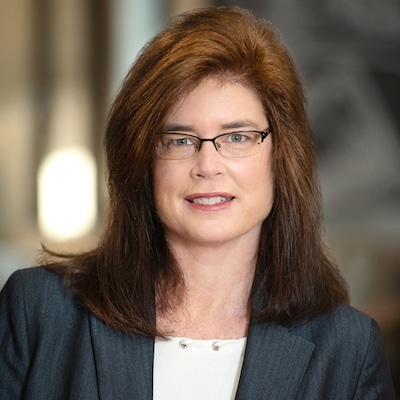 Eve Peratopoulos
joined us in Spring 2020 and is dedicated to website management services. In addition to her WordPress expertise, she excels in solving coding problems that require programming knowledge. She is passionate about programming because it is a powerful tool for practical problem solving. The rest of us turn to Eve whenever we are dealing with an advanced coding problem in our client websites. We admire her use of creative problem-solving to fix complicated website problems quickly.
Inquire about working with Eve »
---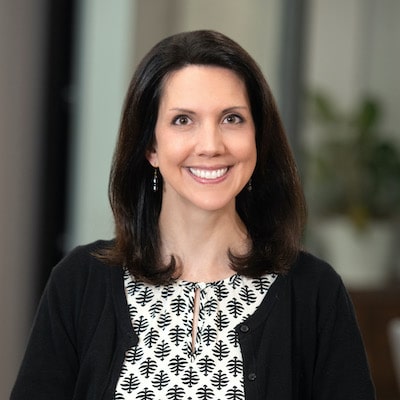 Melanie Mann
joined our website management team in 2021. She has an M.S. in Development Economics, with experience in academia, international business, and the nonprofit world. We believe every business needs someone with Melanie's energy and spirit in their corner. With an eye on maximizing your unrealized business potential, she will champion your ideas with data driven outcomes.
Inquire about working with Melanie »
---
Daren Braithwaite joined us as Digital Marketing Manager in 2021. She is a fourth year student at Harvard University majoring in Sociology with a minor in Ethnicity, Migration, and Rights.
She is an expert in visual art, audio engineering, and content creation. Daren supports our clients through the Website Management team. We rely on her expertise in marketing strategy development and digital content creation to achieve the goals we've set with our clients.
Daren also manages our internal social media marketing strategy and execution.
---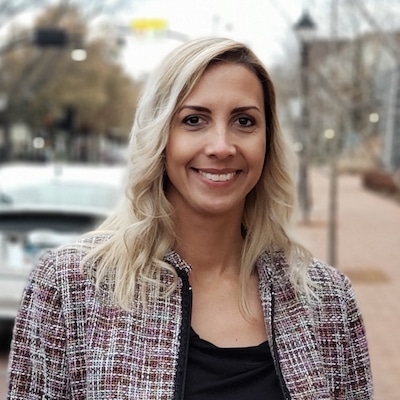 Jica Nava
is our Spanish language WordPress instructor. Jica has lived in the U.S. since 2010 and her country of origin is Venezuela in South America.
She has more than five years of experience with coaching and training individuals and small groups.
Inquire about working with Jica »
---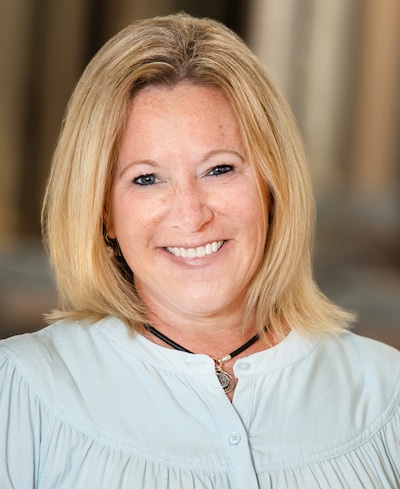 Erin Brooks
works to ensure everything in our office runs smoothly so we can focus on what we do best–WordPress! Erin is your first contact when you call or email our office which makes her job very important to all of us.
Needless to say, we trust her with our business.
You know who else trusts her with their business?
Our clients!
Erin manages the online reputation of several companies through social media management and promotion. Whether you need help with LinkedIn, Facebook, or Instagram, she has got you covered with all three platforms.
Contact Erin about Social Media Management for your business »
---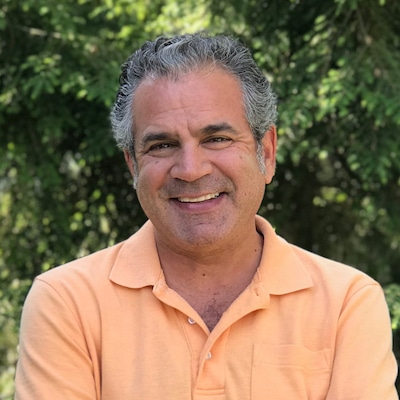 Adam Knolls is a practicing Certified Public Accountant and works to ensure our company doors stay open. He truly understands what it means to protect our company interests all of the time–while the rest of the team looks out for yours!
If you get the rare chance to hear from Adam, it's only because Erin is on vacation and he loves to answer the phone when she is out of the office! (Who knew?)
---
Getting here
When I started learning WordPress, I did it the way many of you have tried: without help.
Finally, after almost two years of persistent effort and building a few websites on trade, I had a solid handle on the platform.
I didn't stop there.
I hired a virtual coach in Denver to teach me Search Engine Optimization (SEO).
During our virtual training sessions, I was impressed with how easily he communicated his knowledge and authority on the topic – he provided answers for questions I didn't even know to ask! That was my first experience with virtual learning and it was worth every penny.
Despite my initial hesitations about virtual training, I am thankful that I took the plunge. I know it can seem "not quite as good" as face-to-face learning. I wondered:
Could I really learn this way?
Would I get as much value from the training?
Thankfully, I didn't let my doubts get the best of me. That virtual training experience not only changed the way I did business – it changed my life.
I invested in WordPress and training for the same reason you're here today: independence. For me, I wanted the independence to transition from selling for other people to selling my own material.
For you, independence may mean something different. Maybe you want to:
Save money by not having to hire someone to do this for you.
Break free from a reliance on an unresponsive marketing agency.
Equip your marketing department to handle the website work in-house.
Handle this responsibility that's been handed to you by your boss.
My path to mastering WordPress led me down a road of trial and error, a bad experience with an affordable website designer, launching my own web design agency, and meeting all kinds of business owners.
Your journey may look a bit different, but I hope I can help you end up at a similar destination: independent mastery over this powerful platform.
Let's take a look at how we'll help you get there…
Read More About On-Site Team WordPress Training »