Highly Responsive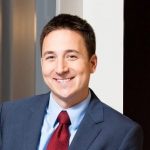 "I've been working with Emily Journey & Associates for about six years now. I originally came across their services while looking for someone to train my staff and I to manage our website independently. Emily worked with us and was able to get us successfully trained – to the point that we were easily able to manage the website on our own (with the occasional question emailed to Emily or one of her friendly team members). As the business grew, the time we were able to personally dedicate to management of the website became limited. Emily and her team were there to take over and manage all aspects of the website at that point. They've done so ever since and we couldn't be more satisfied with the results. I always trust that the website is in very good hands. The results have been consistent. Emily and her staff are accessible, knowledgeable, friendly and highly responsive. Year after year, they've continued to exceed our expectations. I highly recommend their services."
Brian Harmych, MD
Harmych Plastic Surgery
Eye opening and informative!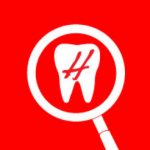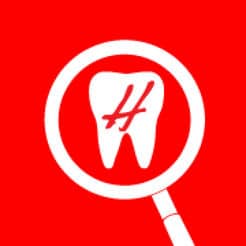 "Thank you again for coming and working with our team the past few days. It was so eye opening and informative! You get 5 Stars!!!!
We have results! We were impatient, lol, and looked for results on our phones last night and we're ranked 3rd in organic!!!!!
Kasey Eakins
Higginbotham Family Dental
Beyond Expectations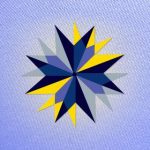 "Rachel Pfanz is an excellent WordPress trainer. She's knowledgeable and patient and has great customer service skills. When Rachel identified a major issue with the design of our website, she identified work-arounds as well as a long-term solution. All of my learning objectives were met. The training session exceeded my expectations."
Janet Clancy, Communications Officer
The Elizabeth Hospice
Gave us the tools we needed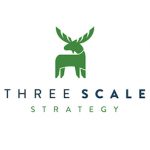 "Emily's combination of WordPress training with website development gave us the tools we needed to be more effective and efficient. She is creating a template that others will be following in the years to come."
Ron McChesney, CEO
Three Scale Strategy
A 450% Return in two months!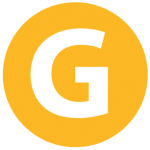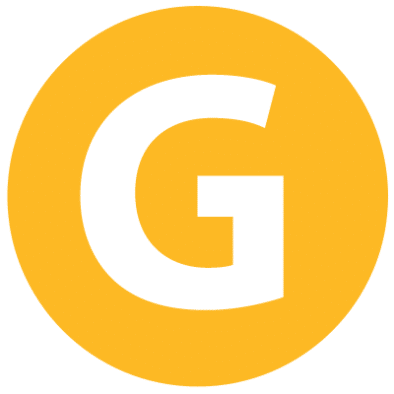 "I kept track of the conversions resulting from my 30 City SEO campaign and thought you would be interested in the results to date. In the past 10 weeks, there have been 48 orders from states and cities we have not served in the past. Orders have come from 14 of the 30 cities I targeted with SEO. That is a 450% return on our investment in your SEO Training. Fingers crossed for an even more successful Christmas!"
Blanche Fraser, Executive Director, Sales and Marketing
Gluteny Bakery
Saved me a lot of time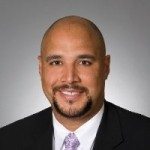 "Working with Emily is seriously awesome! She knows the questions that I don't even know to ask. She even threw in her knowledge of SEO so that I can build my website in the smartest way possible. She saved me a lot of time–a rare commodity. I can get this website job done so that I can totally focus on the work of earning new customers. Worth every penny."
Jay Singleton, Gitomer Certified Advisor
Able to accommodate the diversity of skill levels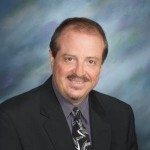 "After some research and reviewing references, we chose Emily Journey and Associates to provide WordPress training for our team. Emily was personable, effective and thorough in her approach to instruction. She was able to accommodate the diversity of skill levels and knowledge among our students and keep the classes moving. Since the class we have all been able to function successfully in the WordPress environment – and it's great to know that follow up assistance was included in our instructional package. Emily will impress and then empower. She is a true professional and knows how to create a great learning moment."
Scott Forrest, Senior Vice President
Equity, Inc.
I recommend Emily's workshops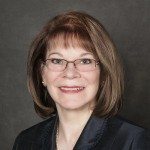 "I recommend Emily's workshops as they are very informative with an open platform of instruction, questions and answers, and suggestions. Emily even helped me outside of the workshop time as I worked on my website. After taking all of the workshops which pertained to my website, I was able to design and create a professional website I felt truly reflected my company and its values."
Jacque Thorne-Harlan, Owner
Sweet Home Lifestyles
Get customers to call you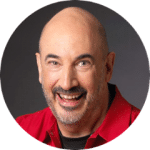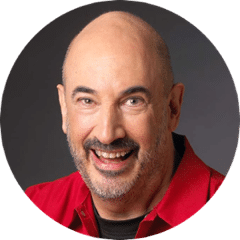 "What if you have a great product but nobody can find your website? Emily's your remedy. If you want your website to reach the top of Google searches, she's your person. If you want to learn how to navigate and manage your own WordPress site, she's your person. If you want follow-ups, check-ins and after-training support, she's your person. You're going to be way better off when you understand what the principals are so that you can enhance your own reputation and get the customers that you are now cold calling…to call you.
Jeffrey Gitomer, King of Sales
Buy Gitomer
Exactly what I need
"The virtual training was exactly what I needed to get up to speed on handling our website. The bonus was that we addressed all of my current updates during the sessions, and I have a list of ongoing improvements that I know exactly how to handle. Having the training sessions broken into 2 four-hour sessions allowed me to get started – and then try things by myself with another chance to clear up anything I didn't quite get. Thanks!"
Mary Buchanan, Director of Marketing
Symbient Product Development
Great communication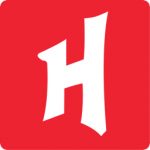 "In the past few years we have used Emily's team for our social media needs at the Hickory House Restaurant in Gahanna, Ohio. Their work is impeccable. They are quick to respond to our needs and requests. The most valuable part of their efforts are their communication as far as promotion, review response, and providing analytical data for us to review."
James Torchia, Owner
The Hickory House
Terrific job managing
"Rachel does a terrific job managing our Capital List web site! Not only does she provide extraordinary service but she also does a great job on coaching you about how to improve traffic. We've had several web sites over the years and Rachel has been the very best person to work with on this vital part of our business."
Sam Watkins, Partner
Capital List
Our business has greatly increased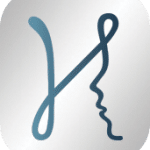 "We love working with Emily Journey and Associates. Since taking her course several years ago on web search optimization (SEO) and implementing her suggestions, the amount of calls and inquires at our business have greatly increased. Emily has also worked with us on a one-to-one basis after the course and we found her to be very professional, always available and reliable with follow through. I highly recommend Emily."
Bj Malvicino, Practice Manager
Harmych Plastic
Offered powerful information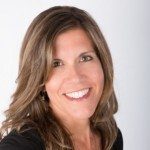 "I attended Emily's WordPress training sessions and her SEO training presentation. All of them were extremely helpful and offered powerful information to help us build customized websites and achieve high search engine rankings. With her friendly personality and organized style, Emily taught us how to best use WordPress and SEO to meet our website objectives. She also offered plugin and theme recommendations, and other resources to help us accomplish our business goals. She addressed each question with a thoughtful, helpful response, and tailored each presentation to the specific needs of the group. Emily is a skilled, experienced presenter that has a unique gift for taking complicated information and explaining it in a way that everyone can understand. Even an experienced WordPress user would gain insight and tips from her presentations. I highly recommend Emily for any type of presentation, training or public speaking event."
Laurie Zinn, Owner
Line-By-Line
Emily's team knows how to do this

"Emily Journey has managed our website for 3 years and at least 80% of our business has come from the website they developed and manage for us. We've tried print, radio and online ads, but nothing compares to a website that is functional, well designed, and at the top of the list. She knows how to do this and the web site is the single biggest reason we have grown from 3 planes to six planes in just two years."
Pat Rooney, Owner
Sundowner Aviation
There we were, on page 1 of Google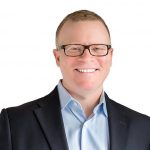 "We connected and within a week we had a 2 hour virtual consultation scheduled. We implemented her training on our site and within 2 days of posting our SEO strategy pages, there we were, on page 1 of Google in #1 position. Thanks Emily!"
Jeremy Cyrier,
Mansard Commercial Real Estate
Extremely Responsive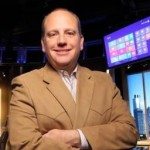 "The web class Emily Journey held with me was fantastic. She quickly took me from nothing to setting up the hosting, installing WordPress, picking a theme and doing the design. BUT THAT'S NOT ALL! We had an issue with the hoster and she assisted getting it working and did after hours work to get us back on track. The next day she educated me on her changes so I could continue on my own. I've had a few questions since our session and she's been extremely responsive."
Paul Kimbel, Speaker, Business Leader
Experts in what they do
"Emily Journey and Associates are not only the "Real Deal" when it comes to website management and SEO but are also incredibly knowledgeable, experts in what they do and good people! They completely redid our two websites www.ezshelf.com and www.brillseat.com. We previously tried numerous other firms some from India, others with an office here and work done in Eastern Europe, and others – our website prior to was a hodge-podge of hard coding, and over 39 plugins.
It was impossible for us to maintain the websites by ourselves and SEO was like a secret language only our previous consultants knew.
Emily and the team are committed to removing the curtain hiding the "Wizard of Oz" and to empowering individuals and companies to take back their website and marketing."
David Jablow, Founding Partner
EZShelf and BrillSeat
I just booked my first seminar!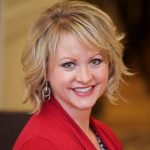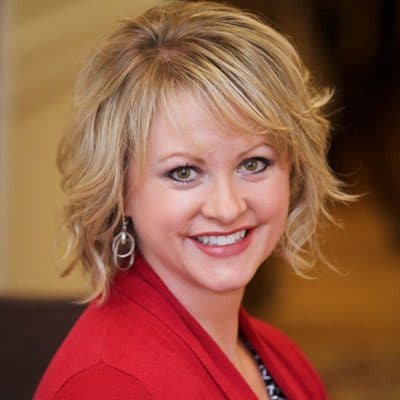 "Emily, I wanted to let you know that I just booked my first seminar using the SEO technique that you shared with me during our time together. Thank you so much for that wonderful tip"
Michelle Joyce
Michelle Joyce Speakers
Get more people finding you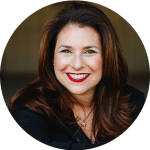 "A lot of you tell us you want more people calling you and finding you. And, this is a way to get that. It's pretty cool!"
Jennifer Gluckow,
Sales in a New York Minute
Some great news
"Hi Emily, Some great news. Yesterday, I received my first inquiry directly from one of my blog
posts. My 'NLP Life Coach in Houston' post is on page 1 and got a response 4 days after I posted it!"
Alexander Van Buren, Business Coach and NLP Practitioner
Opened my eyes to what is possible
"As a beginner in building a website I feel very fortunate to have found and to have attended the WordPress classes by Emily Journey. She helped me get my website up and running and opened my eyes to what is possible with WordPress. Time certainly well spent."
John Burgess, Volunteer Webmaster
Paid for itself many times over
"The knowledge that I've acquired from working with Emily has paid for itself many times over. Emily is a fantastic teacher and has given me the confidence and tools to build and manage my site. This has saved me an enormous amount of time and money while also giving me the freedom to take my ideas and bring them to life on my site the right way. I recommend anyone looking to learn the how, what, and why's of WordPress to hire Emily."
John Brooks, MS, CISSN
Nutrition361.com
Now very confident in making changes
"Rachel was able to take me from someone who knew very little about WordPress to someone who now is very confident in making changes to our company website. She even increased my knowledge on SEO and taught me ways to further benefit our company in the future."
Hannah Ballard
Cornett Roofing Systems
Rachel was amazing!
"Rachel was amazing! She has a deep level of knowledge about WordPress and her patience and skill made me far more confident in managing my own website. She was a pleasure to work with, and the remote sessions worked perfectly – it was as if she was sitting next to me throughout. Definitely worthwhile for beginning and intermediate users of WordPress!"
Ed Budge
Budge & Heipt, PLLC
A great way to learn
"Having someone like Rachel work with you when you need help is a great way to learn. So now, I can change the website myself, update at will, and insure the commerce side of my website is working properly.
Since taking Rachel's class, I have updated 4 sites, which allows me to pursue my businesses without any website delays."
Fred Verd
Verd Guitars
Money well spent
"You and your company are a godsend to people like me who are trying to manage a website for our little clubs. Money extremely well spent. It is very rewarding to learn how to manage these websites. And the board members have commented on how more professional it looks. I am very grateful to Mark. He's excellent!"
David Williams
Ikebana International Rochester Chapter 53
We had a great experience
"We had a great experience with Rachel! We started looking to upgrade our website and needed some help with design, and Rachel went beyond the call. She was very professional and knew exactly what was needed to be done to get our new site up and running. I would highly recommend her to anyone who wants to learn more about WordPress!"
Michael Pucciarello, Lead Technician
Link Your House
The training was great
"The training was great! Mark is fantastic. Our webmaster left quickly and unexpectedly, and I was handed the job of updating and posting daily to our site having never used WordPress before. Mark was able to patiently guide me through WordPress and our rather complex site. Thanks to Mark, we haven't missed a beat during the transition."
Phil Burdick
City of Casa Grande
Taught me everything I'll need to know
"I needed to learn WordPress in a very short timeframe because I was taking over the job of webmaster on a web site that had been maintained by a private vendor. I found Emily Journey and Associates after looking at several other sites to see how they might fill my need for non-generic training. Not only were the other companies terribly priced; but they seemed to only offer a "one size fits all" course. Emily was willing to work with me and hone in on what I will be required to maintain and create on the web site I inherited. She is an excellent trainer and easy to work with (I think we developed a very good rapport right off the bat). I believe I was taught everything I'll need to know and the fact that she offers her time after the training for personal support was another plus."
Lynne Parrish
Arizona Department of Economic Security
Empowered me to rely on myself
"I did the training virtually from Denver and had an extremely positive experience. I learned all the little details I was missing in order to connect the website development dots. The training was invaluable because it empowered me to rely on myself to achieve our organizational website goals as opposed to depending on our developer."
Rebecca Patterson, Development Consultant
Thank you so much
"Thank you so much for helping set up my website and showing me how to use WordPress. Your training turned the intimidating task of website development into something that was well started by the end of the session. After the training, I was able to add content to the site without problems using the techniques you showed me."
Walt Neubauer, Senior Oracle DBA
Time and money well spent
"After training with Mark at EJ&A, I feel very competent to get under the hood of our WordPress based site and make changes, add images, and even create new pages. The class was time and money well spent."
Alex Ball
All Craft Exteriors
"I really appreciate you helping me out. You are the best person that has ever worked on my site -thank you."
Jeremy Reeves, Vice President
Reeves Plumbing & Heating, Inc.
Extremely helpful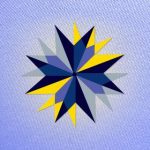 "Last week's social media training was outstanding. Not only did you educate Lisa and me about opportunities to enhance our Facebook and LinkedIn pages, you presented the information in a way that was easy to understand and didn't feel overwhelming. We were able to cover so much elements of these platforms during the session because you had taken time prior to the training to familiarize yourself with our organization and our social media practices. And the follow-up tutorials have been extremely helpful.We looking forward to connecting with you again during the 30-day follow-up period as we implement our learnings."
Janet Clancy
The Elizabeth Hospice