You know the benefits of WordPress and you're ready to power up your website. Only one problem… You've got no idea what you're doing. You need to hire a WordPress coach for your website. If you're having trouble navigating homepage layouts, theme options, SEO optimization, and page builders, we can help you feel more confident.
We offer WordPress coaching from friendly and skilled WordPress experts who are ready to help you meet your goals. Get up to speed faster with customized WordPress coaching services for your specific website challenges.
Through our WordPress coaching and training, you will learn everything from the fundamentals to cutting-edge methods to transform your website. You can finally say goodbye to unresponsive, unreliable WordPress developers and take back control of your website.


Hire a WordPress Coach
If you're looking for help with WordPress, then you're in the right place. That's exactly what we do. We provide the best WordPress coaching near you where you'll receive undivided attention from a WordPress professional.
You can get up to speed faster by working with a real person–a WordPress coach–for your specific website challenges. Whatever your goal is, our WordPress coaching and training can help you reach it.
Contact Us How To Learn With Us
---
Office: (844) 972-6224 Contact Us Training FAQs »
We're a team of WordPress coaches ready to help you master this sometimes complicated platform. As the best WordPress coaches, we have the knowledge and expertise to help you work on custom plugin development, build new themes, optimize your pages, and so much more. 
An interactive, live WordPress course with one of our coaches will equip you with the knowledge and skills you need to manage your WordPress website with confidence. Watch the video above for details or read on to learn more about WordPress coaching for:
independent business owners,
IT staff,
administrative professionals, and
marketing teams.
Learn With a WordPress Coach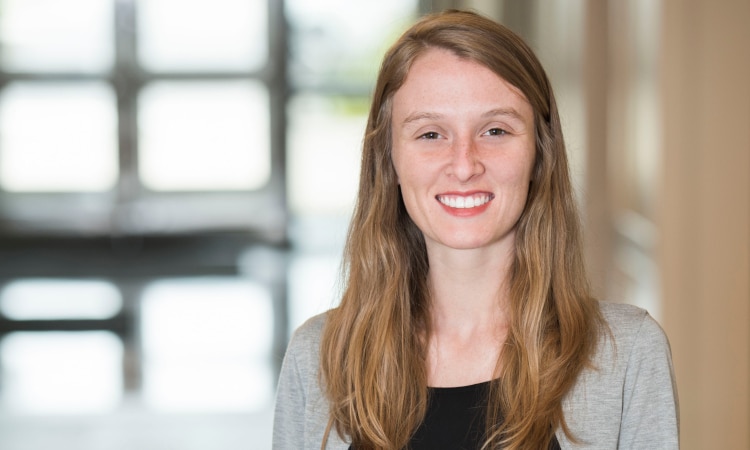 ---
Do you need a customized, one-on-one course experience? Then you're probably looking for our virtual WordPress coaching. Meet virtually or in-person with WordPress website coach expert Rachel Pfanz to walk through everything you need to know about managing and building your particular WordPress website.
When you receive WordPress coaching from Rachel, you'll be learning from the best of the best. She will answer all your questions, provide feedback, and teach you how to transform your website to see the results you're looking for.
This WordPress coaching course is perfect for:
The IT professional
Independent business owners
The staff person who got tasked with managing the website–lucky you!
Contact Us About Individual WordPress Coaching »
Get Started With WordPress Coaching
Step 1: Get in Touch
First things first. We'll discuss your website goals and challenges. Understanding what you want to accomplish helps us customize your individual WordPress coaching and training course for your unique needs.
Already know WordPress basics? Great! Your personalized coaching experience will be more advanced. This first conversation is also a great time to ask any additional questions you have about the process.
Step 2: Set a Date
We'll get things off the ground by securing a spot on our calendar. Once we have the training date(s) decided, we will provide a payment link via email. You will also get some valuable resources based on your unique goals to tide you over until the big day.
Step 3: Learn by Doing
We are big proponents of kinetic learning – aka, learning by doing! And since you're seeking some personalized WordPress coaching and training, it's pretty safe to assume you'd like that kind of atmosphere too. We'll meet in-person or via Zoom as you are guided through the steps of managing WordPress.
How Emily Journey Can Help yYou
Although setting up a WordPress website may seem easy, it involves more than just uploading the template and adding content. There are many variables to take into account, including site security, speed, and SEO.
The best WordPress coaches will help you put the pieces together so you can build the customizations you require and desire. Our WordPress coaching and training will equip you with the skill set needed to turn your visions into reality.
How I Learned WordPress Without a Coach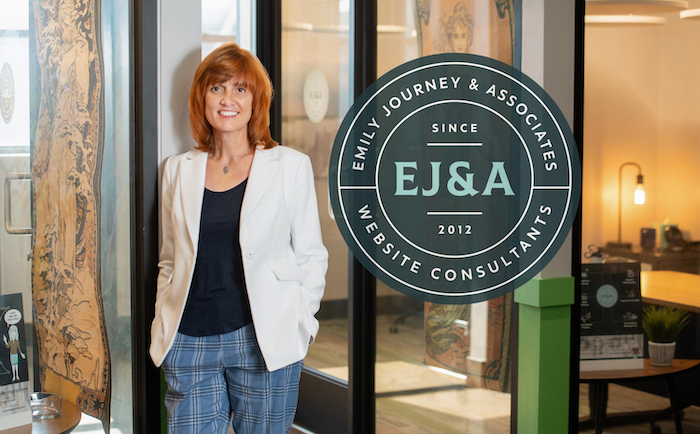 When I started learning WordPress, I did it the way many of you have tried: without help.
Finally, after almost two years of persistent effort and building a few websites on trade, I had a solid handle on the platform.
Two years is a long time.
I don't think learning WordPress has to be so tough. So when I decided to learn Search Engine Optimization (SEO), I decided to take a faster route.
I hired a virtual coach who trained me from Denver.
During our virtual coaching sessions, I was impressed with how easily he communicated his knowledge and authority on the topic – he provided answers to questions I didn't even know to ask! That was my first experience with virtual learning and it was worth every penny.
Despite my initial hesitations about virtual instruction, I am thankful that I took the plunge. I know it can seem "not quite as good" as face-to-face learning. I wondered:
Could I really learn this way?
Would I get as much value from the coaching?
Thankfully, I didn't let my doubts get the best of me. That virtual learning experience not only changed the way I did business – it changed my life.
I invested in WordPress and coaching for the same reason you're here today: independence.
For me, I wanted the independence to transition from selling for other people to selling my own material.
For you, independence may mean something different. Maybe you want to:
Save money by not having to hire someone to do this for you.
Break free from a reliance on an unresponsive marketing agency.
Handle this responsibility that's been handed to you by your boss.
My path to mastering WordPress led me down a road of trial and error, a bad experience with an affordable website designer, launching my own web design agency, and meeting all kinds of business owners.
Your journey may look a bit different, but I, as your WordPress coach, hope I can help you end up at a similar destination: independent mastery over this powerful platform.
Let's take a look at how we'll help you get there…