Emily Journey & Associates is an eCommerce website design company that specializes in high-quality eCommerce web design services for established eCommerce businesses.
Your business's success depends on having a solid eCommerce website, and we recognize the value of having a well-rounded, functional website to see the results you're looking for. If you have the right website design, an eCommerce site can help you expand your customer base, develop your brand, and sell more goods.
At Emily Journey & Associates, we focus on the details that keep your eCommerce website running smoothly and up to date. Unprofessional, overpriced web developers are the reality for so many eCommerce businesses. But it doesn't have to be your reality!
Contact our friendly office at (844) 972-6224 or send us a message through our contact form.
Office: (844) 972-6224 Contact Us→
An eCommerce Website Design Company is Your Best Ally
We are headquartered in the Midwest and provide eCommerce web development services and training for businesses all over the United States. As WooCommerce instructors and developers, we work with our clients to set up their strategic website support plan.
We talk with business leaders from diverse industries about their eCommerce website problems and goals every day. When a new client shows up on our doorstep, they've often been put through the wringer by their most recent eCommerce website design company.
A surprising number of people feel held hostage by their eCommerce website developer–who fell off the face of the earth soon after launching the website.
"I'll go ahead and say it. Poor communication and lack of professionalism are serious problems in my industry."
Emily Journey, Director of WordPress Instruction
You deserve eCommerce web development services you can trust and rely on. With a reputable eCommerce web development company, you can take back control of your website and make the changes you want, when you want them.
Get Reliable eCommerce Website Design Support
Emily Journey & Associates is an excellent choice for your eCommerce website design services if you want direct access to your dedicated website developer. Our eCommerce web developers have one goal – to see you succeed. We will listen to your ideas, respond quickly, and collaborate with you to create the website you envisioned for your business.
Founded in 2012 by Emily Journey, the EJ&A team has developed a reputation for a high standard of professionalism. For more than 10 years, we have partnered with clients to develop eCommerce websites that quickly and effectively increase sales. Our objective is to work with you to develop an eCommerce solution that is specifically suited to your business in terms of visual design, functionality, and customer experience strategies.
The website is beautiful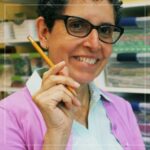 "I just wanted to drop you a line to let you know how grateful I am for having had the opportunity of working with you these past months on the redesign of my website, www.celistialart.com. I know my website had a lot of new things that we needed to iron out, but in the end the website is beautiful and I cannot be more pleased. Thank you so much, you truly understand the spirit of CELIStial Art!"
Catalina Reasoner
---
Companies choose Emily Journey & Associates for eCommerce website services because of our consultative approach and our depth of experience with the WordPress and WooCommerce platforms.
EJ&A eCommerce clients can count on:
Direct communication with their website developer
A 24-hour response time during the workweek
Options for WordPress and WooCommerce training
A strong focus on search engine optimization
Office: (844) 972-6224 Contact Us→
Does My eCommerce Website Need a Redesign?
The short answer is probably not. But, if you ask enough website design agencies, you might be convinced to go down this path prematurely. When business owners ask me if their website needs a redesign they are often surprised to hear me say,
"You might not need a redesign yet."
And, "There are some other things you should do first."
When you call us for an eCommerce website redesign, we will discuss some worthwhile alternatives. We'll also discuss the reasons you might need to invest in a website redesign project.
Your eCommerce Website Needs to Work for Your Customers
Your website manager at Emily Journey & Associates knows what it takes to make a successful online storefront. At EJ&A, we know that every element of the site must serve a purpose, and it is our intention to make sure the website's functionality and design are of the highest caliber.
From the layout to the product descriptions to the checkout process, everything needs to work together seamlessly. And while aesthetics play a role in the overall look and feel of your eCommerce website, functional usability is just as important.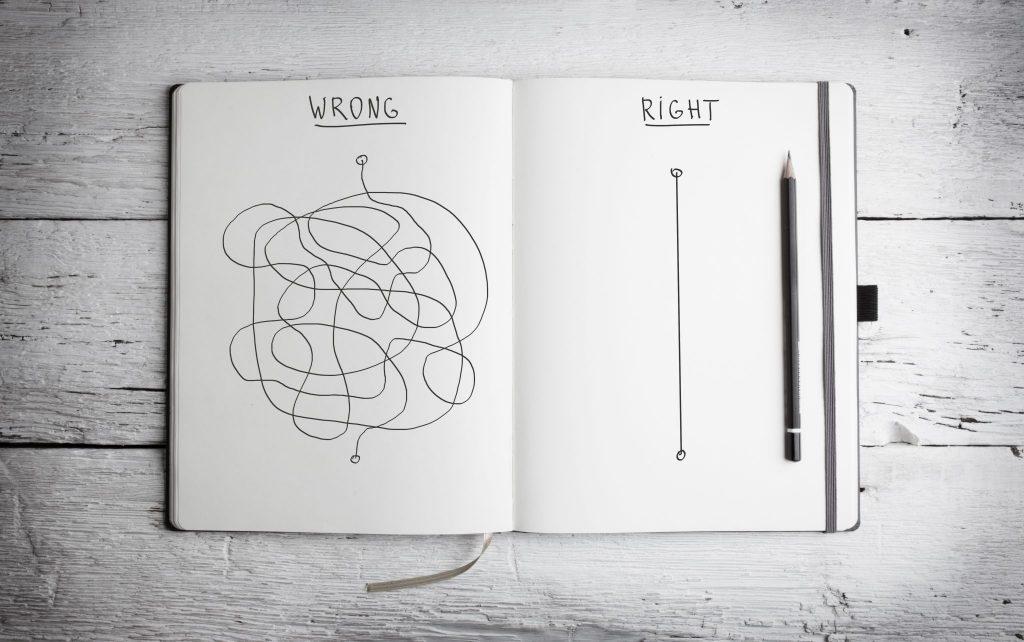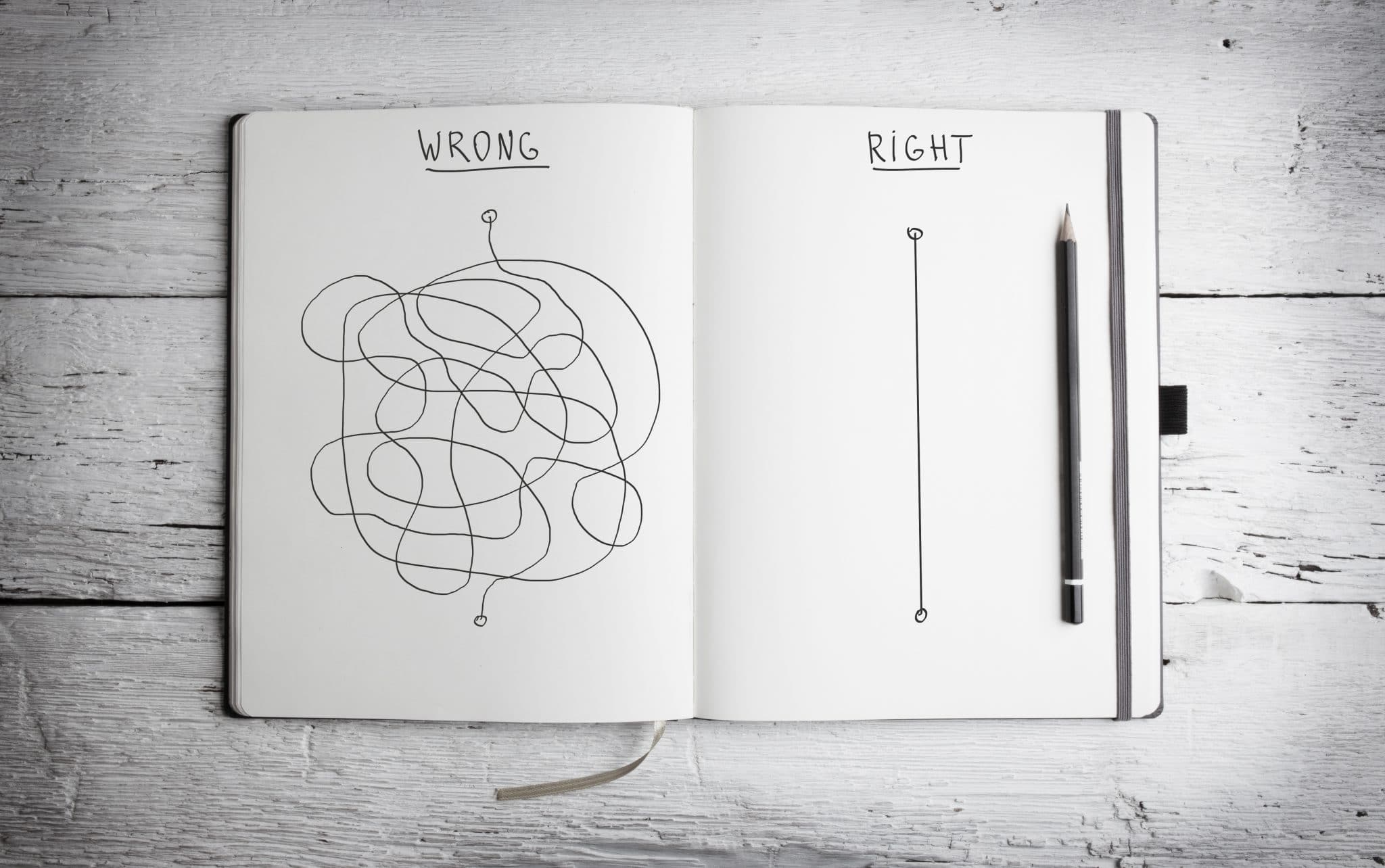 At every stage, your online store should help your customer move closer to a purchase. Whether you're selling clothes, electronics, or anything else, a good eCommerce website needs to be easy to navigate. Security is another imperative.
If your website is confusing, the chances of your customer making a purchase becomes unlikely. Cart abandonment can be minimized with smart design that creates an intuitive experience for your users.
Your website manager at Emily Journey & Associates pays close attention to user experience and UX design - with the customers always in mind.
We will provide web design for eCommerce to make sure your website is straightforward and efficient. Because the more elements you have on the page, the more it detracts from the website's main goal—closing a sale. When designing an eCommerce website, we want to ensure that each aspect serves a specific purpose and helps the user accomplish something.
When you choose EJ&A for eCommerce web design and development services, we explain the reasoning behind the design changes we recommend and how that design will help you increase sales and maximize your return on investment.
Office: (844) 972-6224 Contact Us→
Don't Be at the Mercy of Your eCommerce Web Design Company
Too many website designers and developers are intentionally withholding information for their own financial gain. The less you know, the more vulnerable you are to being financially exploited by a web design company.
Even if you are not really interested in taking over the full management of your eCommerce website, getting some knowledge of how to maintain it (and how SEO really works) will empower you to make better decisions about your site and have more informed conversations with third parties.
Lack of in-house knowledge can create a costly dependency upon eCommerce web design companies.
We have created the best eCommerce web design services so you can finally remove the middleman by completing our WordPress training that focuses on how to manage your eCommerce website. Be equipped with the knowledge and skills needed to run, maintain, and update the website–all without having to deal with poor communication and advice from third parties.

Beyond Expectations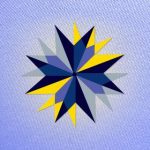 "Rachel Pfanz is an excellent WordPress trainer. She's knowledgeable and patient and has great customer service skills. When Rachel identified a major issue with the design of our website, she identified work-arounds as well as a long-term solution. All of my learning objectives were met. The training session exceeded my expectations."
Janet Clancy, Communications Officer
The Elizabeth Hospice
---
How to Tell When Your eCommerce Web Design Company is Adding Value
Hiring an eCommerce web design company can be a costly proposition if you make the wrong choice. In fact, we've heard some terrible stories about unprofessional website designers. But, when you hire an experienced professional who delivers high-quality eCommerce web design services, then you can get an excellent return on your investment.
The first step in finding the right eCommerce web design company for your needs is to understand what you need them for.
Do you just need someone to make changes to a section of the site? Or a few pages here and there? Or, do you want a full site redesign and the benefit of consultative support and website strategy advice? (Or maybe you want ongoing support of an existing site, in which case you may find that a monthly eCommerce website maintenance subscription model works better for you than paying by the hour.)
Whatever it may be, Emily Journey & Associates can handle it all. If you're unsure of the type of website services you need, then you are not alone. Contact our office to discuss your options.
The best eCommerce web design companies share the following four characteristics:
They are great communicators
The best eCommerce web design companies are great communicators. Communication is a two-way street. You want to work with someone who can speak AND listen: someone who not only hears what your website (and customer) needs are, but who can translate them into actionable steps and keep you informed about progress.
You should never be left to wonder what your website designer is up to. If she drops off the planet for weeks at a time, you're wasting valuable time and money trying to keep track of a lost cause.

Great communication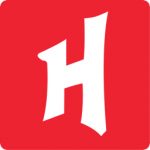 "In the past few years we have used Emily's team for our social media needs at the Hickory House Restaurant in Gahanna, Ohio. Their work is impeccable. They are quick to respond to our needs and requests. The most valuable part of their efforts are their communication as far as promotion, review response, and providing analytical data for us to review."
James Torchia, Owner
The Hickory House
---
They under-promise and over-deliver
When it comes to eCommerce website design and development services, the old adage is true. If it sounds too good to be true…
This can be a hard line to walk, especially if you're relatively new to working with eCommerce web design companies. You want to work with an ambitious team with big ideas, but you don't want to be paying for promises that never materialize.
Don't even get me started on so-called SEO services that produce zero results!
At Emily Journey & Associates, we make a point of under-promising–especially when it comes to timelines and turnaround times. We can't always accurately predict how long a project will take so we're conservative in our time estimates. As a result, it's a pleasant surprise when we can accomplish tasks ahead of schedule.
Emily's team knows how to do this

"Emily Journey has managed our website for 3 years and at least 80% of our business has come from the website they developed and manage for us. We've tried print, radio and online ads, but nothing compares to a website that is functional, well designed, and at the top of the list. She knows how to do this and the web site is the single biggest reason we have grown from 3 planes to six planes in just two years."
Pat Rooney, Owner
Sundowner Aviation
---
They empower their clients
It's unethical for your website designer to restrict your access to your own website. At the beginning of your working relationship, make sure it's clear that you will register your own domain name and expect top level access to your hosting account and content management system dashboard.
It's simple: your site is yours. If your web developer, designer, or content manager won't give you access, don't work with them!
Experts in what they do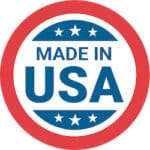 "Emily Journey and Associates are not only the "Real Deal" when it comes to website management and SEO but are also incredibly knowledgeable, experts in what they do and good people! They completely redid our two websites www.ezshelf.com and www.brillseat.com. We previously tried numerous other firms some from India, others with an office here and work done in Eastern Europe, and others – our website prior to was a hodge-podge of hard coding, and over 39 plugins.
It was impossible for us to maintain the websites by ourselves and SEO was like a secret language only our previous consultants knew.
Emily and the team are committed to removing the curtain hiding the "Wizard of Oz" and to empowering individuals and companies to take back their website and marketing."
David Jablow, Founding Partner
EZShelf and BrillSeat
---
They work efficiently
Clients have approached us countless times feeling utterly defeated by an unresponsive, almost comically slow eCommerce web design company. The key word, though, is almost—it's never funny when you miss a launch date or your website goes offline.
An experienced expert knows how to prioritize tasks, meet deadlines, manage projects, and solve problems quickly. The team at Emily Journey & Associates knows how critical it is to finish assignments by the due date. Our experienced eCommerce web developers know how to effectively and successfully manage multiple projects at once so you are never left to worry. We'll keep you updated regularly so you always know what's happening with your website.
Highly Responsive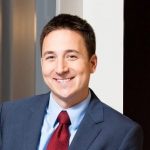 "I've been working with Emily Journey & Associates for about six years now. I originally came across their services while looking for someone to train my staff and I to manage our website independently. Emily worked with us and was able to get us successfully trained – to the point that we were easily able to manage the website on our own (with the occasional question emailed to Emily or one of her friendly team members). As the business grew, the time we were able to personally dedicate to management of the website became limited. Emily and her team were there to take over and manage all aspects of the website at that point. They've done so ever since and we couldn't be more satisfied with the results. I always trust that the website is in very good hands. The results have been consistent. Emily and her staff are accessible, knowledgeable, friendly and highly responsive. Year after year, they've continued to exceed our expectations. I highly recommend their services."
Brian Harmych, MD
Harmych Plastic Surgery
---
We're Here to hHelp
It is our goal to help your business succeed and deliver the results you deserve. If you want exceptional eCommerce web development services, we have you covered.
Whether you need a simple refresh or a more extensive website redesign, Emily Journey & Associates is an eCommerce web design company that is a valuable resource to help your business flourish. We also offer website care and maintenance plans, so you have the support you need to ensure your redesigned website is healthy and attracting your prospects.
We customize our eCommerce web design services based on your vision and goals. Whatever your company website needs are, let's talk about them!