---
Would you believe me if I told you one of my favorite discussions is about getting fired? Well, it's true! When business owners are engaging us for their WordPress website management and want to employ our website maintenance services, I'm often asked a question like this…
"Emily, what happens if you get hit by a truck?"
Now, they aren't looking for the logistics of that horrible situation, of course. But the colloquial phrase gets the point across. They want to know one thing: What happens to their website?
It's a valid question! And one you should consider, even outside the realm of uncertain death. You see, business owners are getting smart about website management these days and searching for website maintenance services that can deliver results. Over the years, the profession has developed a pretty poor reputation of being flaky, despondent, full of empty promises and just all-around unprofessional.
In fact, I'd venture a guess that you've had an unpleasant experience with one yourself. After all, what other reason would you have for clicking through on this headline? 🙂 Thankfully, as the web continues to develop and simplify, you have access to other options for website maintenance services that actually deliver the outcomes you deserve.
You no longer have to work with a web developer who is a bad communicator, underperforms, disrespects their clients, and produces poor work. When changing your website maintenance company, search for the following:
They can communicate well: They listen to you, respond quickly, and keep you updated throughout the entire process.
They overdeliver while underpromising: Work with a website maintenance company that goes above and beyond to fulfill the promises they make to you.
They provide clients access to their website: Clearly state that you intend to register your own domain name and that you anticipate having access to both your hosting account and WordPress panel. You should always feel confident that you have access, so you shouldn't ever have to worry about how to find out who maintains a website.
They create effective and successful solutions: Stop letting slow progress or disappointing outcomes make you feel discouraged. An experienced website maintenance service provider will handle all of your needs and address issues fast.
But before you cut the cord and fire your website designer, there are a couple of things you need to do first. Otherwise, you're putting yourself in a situation where the frustrated designer could do all sorts of unprofessional things.
Make Sure You Have Logins
The first thing on your new website checklist when you're changing website maintenance companies should be to make sure you have administrator access to each of the properties the website designer setup to run your website. At a minimum, this includes the following:
Hosting Provider
Domain Name
WordPress Website
If they've installed any additional software (e.g. email marketing, e-commerce solutions, affiliate database), you'll need the logins to this as well. The easiest thing to do is request admin access from the website designer so you can have those logins when you partner with your new website maintenance and hosting company.
Any legitimate professional (even if they've produced disappointing work) will happily hand these over to you. However, if there's an instance where they've disappeared or refused to comply, then you'll need to contact each of the providers and ask what you need to do to prove that you own these web properties.
Change All Passwords
I hope step one wasn't too much of a hassle for you. I know how frustrating it can be when that step is overly difficult to complete. But, it's time to put that behind you and move on to the next step! This one is simple…
Change all the passwords when you're changing website maintenance companies.
Make sure to use a new password that your website manager cannot figure out. And once the passwords have been changed, immediately remove the designer as an admin. Otherwise, they may be able to find out the password through a "Forgot My Password" prompt.
Quick Tip: An often overlooked access path is FTP credentials.
Change Your Website Maintenance Company
Now it's time to take the final step. It's time to formally change website maintenance companies.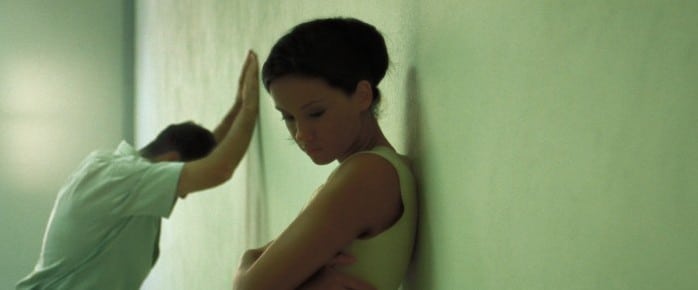 If the designer has completely disappeared, a simple email officially ending the relationship will likely suffice. However, if their work quality has just not been up to par, they may want to talk with you on the phone or in person.
Nevertheless, the result is the same: fire your website manager!
We're living in an era of the Internet where business owners can manage their website without the full-time assistance of a consulting third-party. All it takes is a bit of investment in learning the basic technical aspects of website maintenance.
How Can We Help?
As one of the best website maintenance companies, we provide website maintenance and hosting services that help turn your vision for your website into reality. Say goodbye to underperforming, overpriced web developers, and let us help you achieve your goals. While concentrating on website maintenance services, we also act as website advisors and WordPress and SEO trainers.
Changing website maintenance companies is an important decision. After all, you don't want to end up in the same situation you're trying to get out of. We don't want you to be forced to work with amateur website designers. That's why we've made it our goal to provide you with experienced, skilled, and friendly website professionals that can get you the greatest return on investment.
It's time to take control of your website.
Contact our friendly office at (844) 972-6224 or send us a message through our website maintenance inquiry form.