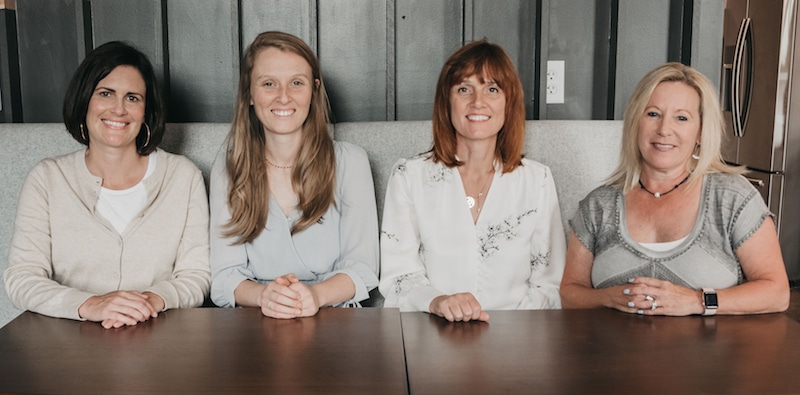 Welcome to Emily Journey & Associates. We provide website maintenance services for businesses all over the United States. As WordPress instructors and developers, we talk with business leaders and decision makers about their websites every day. When a new client shows up at our doorstep, they've often been put through the wringer by their most recent website developer. We hear some crazy stories from our new clients.
Lots of them.
Mostly from people feeling held hostage by their website developer–who fell off the face of the earth.
"I'll go ahead and say it. Poor communication and downright dishonest behavior are a serious problem in my industry."
Emily Journey, Director of WordPress Instruction
Want reliable support and help with your website?
Contact our friendly office at (844) 972-6224.
Contact Us Testimonials Pricing Packages
Great communication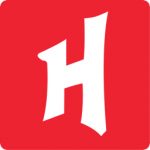 "In the past few years we have used Emily's team for our social media needs at the Hickory House Restaurant in Gahanna, Ohio. Their work is impeccable. They are quick to respond to our needs and requests. The most valuable part of their efforts are their communication as far as promotion, review response, and providing analytical data for us to review."
James Torchia, Owner
The Hickory House
Want reliable support and help with your website? Call our friendly office at 844-972-6224.
Contact Us Testimonials Pricing Packages
WEBSITE MAINTENANCE SERVICE LOCATIONS BY US STATE
---
Website Maintenance in Alabama
Website Maintenance Services Birmingham, AL
Website Maintenance Services Huntsville, AL
Website Maintenance Services Mobile, AL
Website Maintenance Services Montgomery, AL
Website Maintenance in Alaska
Website Maintenance Services Anchorage, AK
Website Maintenance in Arizona
Website Maintenance Services Phoenix, AZ
Website Maintenance Services Tucson, AZ
Website Maintenance in Arkansas
Website Maintenance Services Bentonville, AR
Website Maintenance Services Little Rock, AR
Website Maintenance in California
Website Maintenance Services Bakersfield, CA
Website Maintenance Services Fresno, CA
Website Maintenance Services Los Angeles, CA
Website Maintenance Services Merced, CA
Website Maintenance Services Modesto, CA
Website Maintenance Services Napa, CA
Website Maintenance Services Oakland, CA
Website Maintenance Services Orange County, CA
Website Maintenance Services Oxnard, CA
Website Maintenance Services Pasadena, CA
Website Maintenance Services Rancho Cucamonga, CA
Website Maintenance Services Sacramento, CA
Website Maintenance Services Salinas, CA
Website Maintenance Services San Diego, CA
Website Maintenance Services San Francisco, CA
Website Maintenance Services San Jose, CA
Website Maintenance Services Santa Barbara, CA
Website Maintenance Services Santa Maria, CA
Website Maintenance Services Santa Rosa, CA
Website Maintenance Services Stockton, CA
Website Maintenance in Colorado
Website Maintenance Services Boulder, CO
Website Maintenance Services Colorado Springs, CO
Website Maintenance Services Denver, CO
Website Maintenance in Connecticut
Website Maintenance Services Cheshire, CT
Website Maintenance Services New Haven, CT
Website Maintenance Services Stamford, CT
Website Maintenance in Delaware
Website Maintenance Services Wilmington, DE
Website Maintenance in District of Columbia
Website Maintenance Services Washington, DC
Website Maintenance in Florida
Website Maintenance Services Daytona Beach, FL
Website Maintenance Services Fort Lauderdale, FL
Website Maintenance Services Fort Myers, FL
Website Maintenance Services Gainesville, FL
Website Maintenance Services Jacksonville, FL
Website Maintenance Services Lakeland, FL
Website Maintenance Services Miami, FL
Website Maintenance Services Naples, FL
Website Maintenance Services Pensacola, FL
Website Maintenance Services Sarasota, FL
Website Maintenance Services Tallahassee, FL
Website Maintenance Services Tampa, FL
Website Maintenance Services Winter Park, FL
Website Maintenance in Georgia
Website Maintenance Services Atlanta, GA
Website Maintenance Services Augusta, GA
Website Maintenance Services Columbus, GA
Website Maintenance Services Peachtree Corners, GA
Website Maintenance Services Savannah, GA
Website Maintenance in Hawaii
Website Maintenance Services Honolulu, HI
Website Maintenance in Idaho
Website Maintenance Services Boise, ID
Website Maintenance in Illinois
Website Maintenance Services Chicago, IL
Website Maintenance Services Rockford, IL
Website Maintenance in Indiana
Website Maintenance Services Bloomington, IN
Website Maintenance Services Evansville, IN
Website Maintenance Services Fort Wayne, IN
Website Maintenance Services Indianapolis, IN
Website Maintenance Services South Bend, IN
Website Maintenance in Iowa
Website Maintenance Services Des Moines, IA
Website Maintenance Services Iowa City, IA
Website Maintenance in Kansas
Website Maintenance Services Topeka, KS
Website Maintenance in Kentucky
Website Maintenance Services Lexington, KY
Website Maintenance Services Louisville, KY
Website Maintenance in Louisiana
Website Maintenance Services Baton Rouge, LA
Website Maintenance Services Lafayette, LA
Website Maintenance Services New Orleans, LA
Website Maintenance Services Shreveport, LA
Website Maintenance in Maine
Website Maintenance Services Portland, ME
Website Maintenance in Maryland
Website Maintenance Services Baltimore, MD
Website Maintenance Services Largo, MD
Website Maintenance Services Laurel, MD
Website Maintenance in Massachusetts
Website Maintenance Services Boston, MA
Website Maintenance Services Burlington, MA
Website Maintenance Services Springfield, MA
Website Maintenance Services Westborough, MA
Website Maintentance in Michigan
Website Maintenance Services Ann Arbor, MI
Website Maintenance Services Flint, MI
Website Maintenance Services Grand Rapids, MI
Website Maintenance Services Lansing, MI
Website Maintenance Services Livonia, MI
Website Maintenance in Minnesota
Website Maintenance Services Minneapolis, MN
Website Maintenance Services Minnetonka, MN
Website Maintenance in Mississippi
Website Maintenance Services Biloxi, MS
Website Maintenance Services Jackson, MS
Website Maintenance in Missouri
Website Maintenance Services Columbia, MO
Website Maintenance Services Kansas City, MO
Website Maintenance Services St. Louis, MO
Website Maintenance in Montana
Website Maintenance Services Billings, MT
Website Maintenance in Nebraska
Website Maintenance Services Lincoln, NE
Website Maintenance Services Omaha, NE
Website Maintenance in Nevada
Website Maintenance Services Henderson, NV
Website Maintenance Services Las Vegas, NV
Website Maintenance Services Reno, NV
Website Maintenance in New Hampshire
Website Maintenance Services Bedford, NH
Website Maintenance in New Jersey
Website Maintenance Services Bridgewater, NJ
Website Maintenance Services Newark, NJ
Website Maintenance in New Mexico
Website Maintenance Services Albuquerque, NM
Website Maintenance Services Las Cruces, NM
Website Maintenance Services Santa Fe, NM
Website Maintenance in New York
Website Maintenance Services Albany, NY
Website Maintenance Services Buffalo, NY
Website Maintenance Services New York City, NY
Website Maintenance Services Rochester, NY
Website Maintenance Services Syracuse, NY
Website Maintenance in North Carolina
Website Maintenance Services Asheville, NC
Website Maintenance Services Charlotte, NC
Website Maintenance Services Greensboro, NC
Website Maintenance Services Raleigh, NC
Website Maintenance Services Winston-Salem, NC
Website Maintenance in North Dakota
Website Maintenance Services Fargo, ND
Website Maintenance Services Bismarck, ND
Website Maintenance in Ohio
Website Maintenance Services Cincinnati, OH
Website Maintenance Services Cleveland, OH
Website Maintenance Services Columbus, OH
Website Maintenance Services Toledo, OH
Website Maintenance Services Youngstown, OH
Website Maintenance in Oklahoma
Website Maintenance Services Oklahoma City, OK
Website Maintenance Services Tulsa, OK
Website Maintenance in Oregon
Website Maintenance Services Beaverton, OR
Website Maintenance Services Bend, OR
Website Maintenance Services Eugene, OR
Website Maintenance Services Medford, OR
Website Maintenance Services Portland, OR
Website Maintenance Services Salem, OR
Website Maintenance in Pennsylvania
Website Maintenance Services Allentown, PA
Website Maintenance Services Erie, PA
Website Maintenance Services Harrisburg, PA
Website Maintenance Services Malvern, PA
Website Maintenance Services Philadelphia, PA
Website Maintenance Services Pittsburgh, PA
Website Maintenance Services Reading, PA
Website Maintenance Services Scranton-Wilkes Barre, PA
Website Maintenance in Puerto Rico
Website Maintenance Services San Juan, PR
Website Maintenance in Rhode Island
Website Maintenance Services Providence, RI
Website Maintenance in South Carolina
Website Maintenance Services Greenville, SC
Website Maintenance Services Myrtle Beach, SC
Website Maintenance Services Charleston, SC
Website Maintenance in South Dakota
Website Maintenance Services Sioux Falls, SD
Website Maintenance in Tennessee
Website Maintenance Services Chattanooga, TN
Website Maintenance Services Knoxville, TN
Website Maintenance Services Memphis, TN
Website Maintenance Services Nashville, TN
Website Maintenance in Texas
Website Maintenance Services Amarillo, TX
Website Maintenance Services Austin, TX
Website Maintenance Services Beaumont, TX
Website Maintenance Services Corpus Christi, TX
Website Maintenance Services Dallas, TX
Website Maintenance Services El Paso, TX
Website Maintenance Services Fort Worth, TX
Website Maintenance Services Houston, TX
Website Maintenance Services Irving, TX
Website Maintenance Services Laredo, TX
Website Maintenance Services Longview, TX
Website Maintenance Services Lubbock, TX
Website Maintenance Services McAllen, TX
Website Maintenance Services Midland, TX
Website Maintenance Services San Antonio, TX
Website Maintenance in Utah
Website Maintenance Services Ogden, UT
Website Maintenance Services Provo, UT
Website Maintenance Services Salt Lake City, UT
Website Maintenance in Vermont
Website Maintenance Services Burlington, VT
Website Maintenance in Virginia
Website Maintenance Services in Arlington, VA
Website Maintenance Services Charlottesville, VA
Website Maintenance Services Glen Allen, VA
Website Maintenance Services Harrisonburg, VA
Website Maintenance Services Norfolk, VA
Website Maintenance Services Roanoke, VA
Website Maintenance Services Virginia Beach, VA
Website Maintenance in Washington
Website Maintenance Services Bellevue, WA
Website Maintenance Services Seattle, WA
Website Maintenance Services Spokane, WA
Website Maintenance Services Tacoma, WA
Website Maintenance in West Virginia
Website Maintenance Services in Charleston, WV
Website Maintenance in Wisconsin
Website Maintenance Services Eau Claire, WI
Website Maintenance Services Green Bay, WI
Website Maintenance Services Madison, WI
Website Maintenance Services Milwaukee, WI
Website Maintenance in Wyoming
Website Maintenance Services Casper, WY
Website Maintenance Services Cheyenne, WY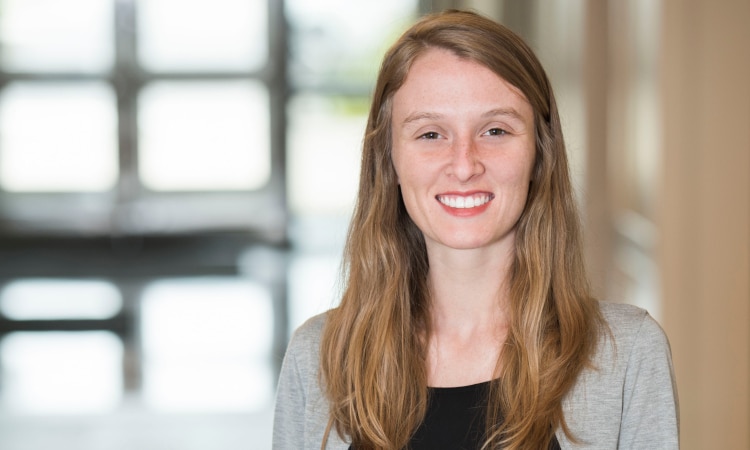 ---
Canada
Website Maintenance Services Calgary, AB
Website Maintenance Services Edmonton, AB
Website Maintenance Services Halifax, NS
Website Maintenance Services Moncton, NB
Website Maintenance Services Montreal, QC
Website Maintenance Services Ottawa, ON
Website Maintenance Services Regina, SK
Website Maintenance Services Saint John, NB
Website Maintenance Services Saskatoon, SK
Website Maintenance Services Toronto, ON
Website Maintenance Services Vancouver, BC
Website Maintenance Services Winnipeg, MB