Does My Website Need a Redesign?
Does your website need a redesign? The short answer is probably not. Many website design agencies are only interested in landing a job. They'll do everything they can to convince you to go down that path prematurely.
When business owners ask me if their website needs a redesign, they are often surprised to hear me say,
"You might not need a redesign yet."
And, "There are some other things you should do first."
Let's take a look at some worthwhile alternatives to website redesign. We'll also look at some of the reasons you might need to invest your resources in a redesign project.
Alternatives to a Website Redesign
Website theme conversion
A great alternative to a website redesign is converting your site into a WordPress theme that allows you to easily edit and customize every aspect of your site. It makes it much easier to make tweaks without starting from scratch every time.
Contact us to learn about your options for a theme conversion or to redesign a WordPress website.
Office: (844) 972-6224 Contact Us→
Conversion to WordPress
Not using WordPress yet? Instead of a redesign, convert your existing site into a WordPress website. It's surprising just how many websites were initially developed on outdated platforms. Years later, you might not even realize the extent to which your site's performance is lacking.
WordPress has changed a ton over the past fifteen years. It has completely transformed from a basic blogging tool into a powerful platform for designing and developing business websites. According to WordPress.com and Netcraft, the WordPress software powers more than 35% of the web.
At Emily Journey & Associates, we are experts at theme conversions and WordPress redesigns. Our expertise means we're uniquely suited to these projects. Our team knows WordPress well enough to teach it. That intimate knowledge and passion set us apart from many other website redesign services that work in WordPress.
Reach out to our office, and we'll talk with you about your options.
At Emily Journey & Associates, we are experts at theme conversions and WordPress conversions. Reach out to our office and we'll talk with you about your options.
Search Engine Optimization
The lack of traffic to your website may have nothing to do with your website design. In fact, it's not uncommon for website traffic to drop after a poorly executed website redesign. A drop in traffic occurs as a result of the developer's failure to implement SEO best practices.
If improving sales is your primary business goal, then a website redesign may not be the place to start. Instead, consider addressing your website's search engine ranking or SEO. SEO can take months to see results. Diving into a lengthy website redesign can delay your website traffic growth even further.
Want to learn more about how we can help you attract the right traffic to your website? Contact us to learn about our done-for-you SEO services.
Office: (844) 972-6224 Contact Us→
Design updates
The website is beautiful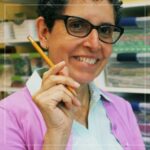 "I just wanted to drop you a line to let you know how grateful I am for having had the opportunity of working with you these past months on the redesign of my website, www.celistialart.com. I know my website had a lot of new things that we needed to iron out, but in the end the website is beautiful and I cannot be more pleased. Thank you so much, you truly understand the spirit of CELIStial Art!"
Catalina Reasoner
A website redesign is not necessary every time there is a change in your company's marketing strategy, services, or product offerings. Often, just making updates to your current website design can improve its effectiveness. Examples of updates include:
Adding new products or services
Improving the wording and messaging for service descriptions
Rearranging sections to improve navigation
Removing elements to improve user experience
Changing the font combinations and colors
For example, imagine that you sell a line of raincoats for dogs. You could update your existing website by adding new photos to your online catalog. You could also improve the product descriptions of each raincoat. Finally, you could remove old or out-of-date information from your website.
When considering these types of updates, remember that they won't require a full website redesign. They simply involve updating your website's design elements.
Website Redesign vs Website Maintenance
There's a difference between a website redesign and website maintenance. The former involves completely rebuilding your website from scratch while the latter involves ongoing support for website improvements, security, and troubleshooting. Website maintenance often involves smaller design improvements and projects.
When deciding whether to perform a website redesign or to get help maintaining your current website, consider the following questions:
How much work will this project require?
Will I be able to complete all of the work within one month?
Is this project worth the cost?
Do I want to invest the time required for a website redesign?
Can I put off a website redesign for another 8 months while I focus on getting help with SEO instead?
Get reliable support and security for your website. Learn about our website maintenance services here »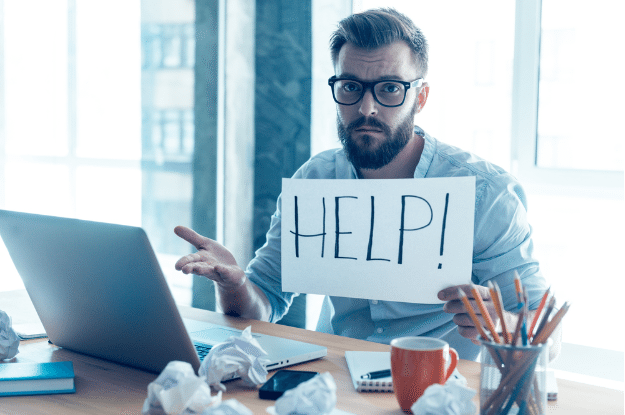 How to know if my website needs a redesign
A website redesign is a pretty big investment. If you plan to take the leap, first make sure it's a change that your business really needs. In many cases, there are valid and necessary reasons to redesign a site.
Some of these reasons include:
Your target audience has changed
Businesses often think their website needs a redesign because it's becoming less popular with their current customers while gaining popularity within a different population entirely.
A website that is getting visitors that aren't likely to convert isn't actually effective. If you're losing traffic or gaining it from the wrong sources, it's time to rethink your approach.
What worked last year doesn't work today.
Changes in website traffic could mean that your site isn't working well on mobile devices. Or, it could simply mean that your content is no longer relevant to your audience. In any case, it's worth investigating whether there's something wrong with your website before going through the process of redesigning it.
Office: (844) 972-6224 Contact Us→
Your customers are complaining about the website
It can be tempting to assume your customers are just having bad luck. If they keep complaining about your website, however, then it's probably you and not them.
When a customer complains about your website, consider it a gift and accept it graciously. Most of the time, when a potential customer experiences a problem with your website, they won't tell you. Instead, they'll move on to your competitor.
Feeling envious of a competitor's new website redesign?
Your competition has invested in a new design, and you wonder if you're lagging behind with an outdated design.
The fact that your competitors have redesigned their sites doesn't necessarily mean that yours needs to be redone too. You can still be number one without making drastic changes to your own website. However, if you feel like your conversion rate is falling behind, it's definitely worth considering a redesign.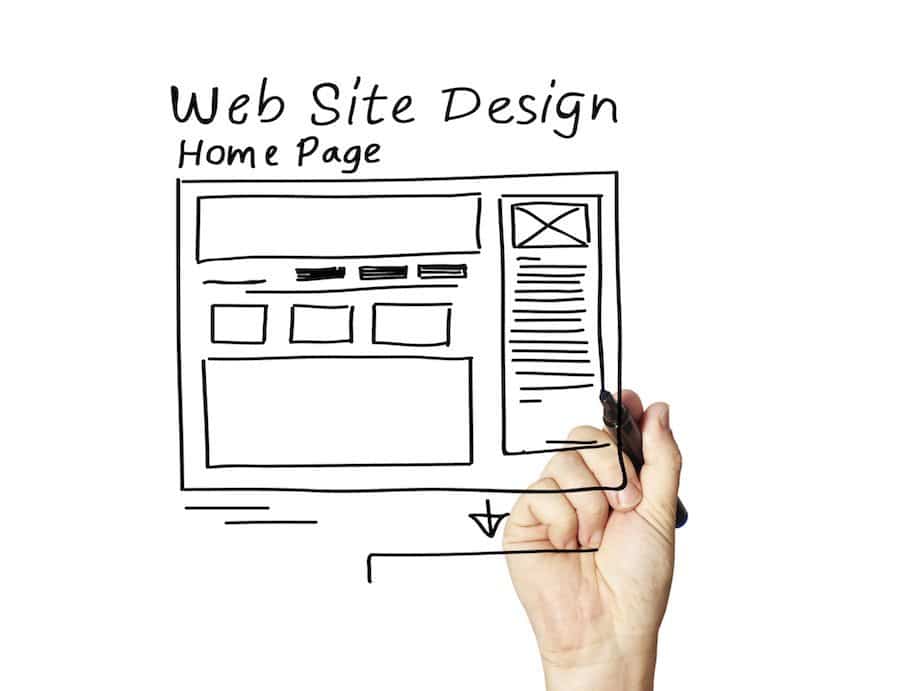 Your website looks untrustworthy or outdated
For many potential customers, your company's web presence is a first impression. If you were visiting your site for the first time, would you stick around to learn more?
A poorly designed website can make you seem untrustworthy or out-of-date. It can even make you appear unprofessional. This is especially true if your website is old and dated. As a leader in your industry, you don't want to give the impression that you're no longer up to date.
When was the last time you updated your website? A redesign will help you stay ahead of the image game.
Your design isn't responsive
Responsive web design is an essential part of modern web design. Responsive web design allows users to access your website regardless of which device they're using. That way, you can cater to all types of visitors.
If you build your site in WordPress, then you probably don't need to worry. Modern WordPress websites are mobile friendly by default. Redesigning a website with responsive design doesn't take much extra effort when your developer uses a modern WordPress theme.
It's a mistake to assume that everyone uses the internet in the same way that you do. You should always aim to create a website that works across all devices: phone, tablet, and desktop. Otherwise, you risk alienating potential customers who use different devices.
How Often Should Websites be Redesigned?
There's no set rule for how often you should redesign your website. Some companies only change their websites every few years, while others may update their websites more frequently.
If you've been running your business for some time, then you might think that you don't need to redesign your website. Fortunately, you don't have to make that decision alone.
Why Work With Emily Journey & Associates?
When you're working with a passionate team, you can tell the difference. At Emily Journey & Associates, none of us are here just to sell you a product. Instead, you'll begin a collaboration with a team of knowledgeable problem-solvers. Each of us is eager to help you discover and implement the ideal solution.
Our goal is simple: we want to improve your site so you can focus on running your business. That's probably why our clients return again and again—for that peace of mind! Reliability and communication matter to us, and you get to reap the benefits.
Say farewell to stress, high-pressure sales tactics, and one-size-fits-all solutions. We'll customize our services to meet the needs of your unique business. Let's start with a conversation and get to the root of your actual needs.
Some of our most popular services include:
Design and development services
Website repair services
Website and e-commerce maintenance plans
Done-For-You SEO services
WordPress and SEO training
Whether or not you need a full website redesign, we're confident we can get your site in better shape. Contact us to get clarity on the redesign process and to discuss your options.