Emily Journey & Associates offers monthly website and WordPress care plans for established businesses and nonprofits. As our client, you get direct, dedicated access to your website manager which allows us to understand your website in-depth. We get to know your goals and challenges. We prove our value and, over time, become your trusted website advisors.
Your website manager at EJ&A does more than keep your website secure and up-to-date. Our professional and highly skilled website managers have your back. You can count on us to look out for you with our knowledge and expertise–we support you with consultation on SEO, UX/UI (user experience), and conversion optimization.
Sometimes, your website is stuck between a rock and a hard place. We can help you understand your options and equip you to make informed decisions.
Our women led team lives and works locally. We provide website support services and training for businesses all over the United States. As WordPress instructors and developers, we work with you to set up your strategic web care plan. We talk with business leaders from diverse industries about their website problems and goals every day.
When a new client shows up on our doorstep, they've often been put through the wringer by their most recent website service provider. A surprising number of people feel held hostage by their website developer–who fell off the face of the earth soon after launching the website.
"I'll go ahead and say it. Poor communication and lack of professionalism are serious problems in my industry."
Emily Journey, Founder and CEO


Meet our team of WordPress professionals »
Professional Website Care
Emily Journey & Associates is the preferred provider of website services if you want direct access to your dedicated website manager. Founded in 2012 by Emily Journey, the EJ&A team has developed a reputation for their high standard of professionalism.
Companies choose us for our consultative approach and our depth of experience with the WordPress platform.
EJ&A clients can count on:
direct communication with their website manager
a 24-hour response time during the workweek
options for WordPress training
a strong focus on search engine optimization
In terms of pricing, we are among the higher-priced agencies for a WordPress web care plan. And that's for a good reason: our experienced website managers are also WordPress instructors and SEO specialists. They offer a high level of expertise paired with first-class customer service. That makes us the premier provider of website service companies in the United States.
Our monthly SEO care plans and website care packages are:
Basic Website Maintenance / $299 per month billed monthly
Premium Website Maintenance / $599 per month billed monthly
Custom Website Maintenance / Pricing varies
Basic Website Care Plan
Great for companies that need standard monthly maintenance with basic content updates.
Monthly Subscription
$299/mo
---
Backups, security updates, and basic content changes
---
Preferred pricing for larger projects
---
We respond to your communication within 24 hours.
---
Direct access to your Website Manager
Premium Website Care Plan
Ideal for larger websites that need more attention each month.
Monthly Subscription plans starting at
$599/mo
---
Advanced security and support for websites using e-commerce, membership portals, multi-site, event calendars, and other types of websites requiring more attention.
---
Preferred pricing for larger projects
---
We respond to your communication within 24 hours.
---
Direct access to your Website Manager
Highly Responsive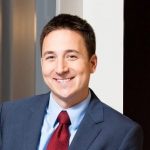 "I've been working with Emily Journey & Associates for about six years now. I originally came across their services while looking for someone to train my staff and I to manage our website independently. Emily worked with us and was able to get us successfully trained – to the point that we were easily able to manage the website on our own (with the occasional question emailed to Emily or one of her friendly team members). As the business grew, the time we were able to personally dedicate to management of the website became limited. Emily and her team were there to take over and manage all aspects of the website at that point. They've done so ever since and we couldn't be more satisfied with the results. I always trust that the website is in very good hands. The results have been consistent. Emily and her staff are accessible, knowledgeable, friendly and highly responsive. Year after year, they've continued to exceed our expectations. I highly recommend their services."
Brian Harmych, MD
Harmych Plastic Surgery
Great communication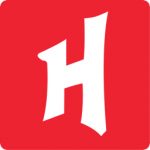 "In the past few years we have used Emily's team for our social media needs at the Hickory House Restaurant in Gahanna, Ohio. Their work is impeccable. They are quick to respond to our needs and requests. The most valuable part of their efforts are their communication as far as promotion, review response, and providing analytical data for us to review."
James Torchia, Owner
The Hickory House
The website is beautiful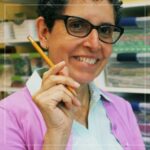 "I just wanted to drop you a line to let you know how grateful I am for having had the opportunity of working with you these past months on the redesign of my website, www.celistialart.com. I know my website had a lot of new things that we needed to iron out, but in the end the website is beautiful and I cannot be more pleased. Thank you so much, you truly understand the spirit of CELIStial Art!"
Catalina Reasoner
Contact our friendly office about our website and WP site care plans at (844) 972-6224 or send us a message through our contact form.
How to Tell when Your Website Maintenance Company Is Adding Value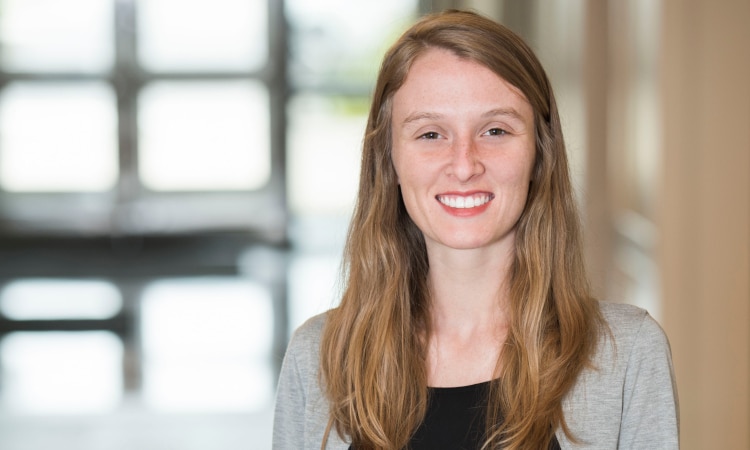 Hiring a website maintenance company can be a costly proposition if you make the wrong choice. In fact, we've heard some terrible stories about unprofessional website developers. It really makes a difference when you hire someone who genuinely wants to help you with your website. That's critical to achieving an excellent return on your (often large) investment.
The first step in finding the right website maintenance company for your needs is to understand what you need them for. Do you just need someone to edit a few things here and there?  Or, do you want the benefit of consultative support and website strategy advice?
If you want ongoing support, you may find that a monthly website care subscription model works better for you than paying by the hour. If you're unsure of the type of website support you need, then you are not alone.
Contact our office to discuss your options.
The best WordPress website managers share the following four characteristics:
1. They are great communicators
The best website managers are great communicators. Communication is a two-way street. You want to work with someone who can speak AND listen.
You need someone who not only hears what your website maintenance needs are, but who can translate them into actionable steps. Once work begins, that person must keep you informed about their progress.
You should never be left to wonder what your developer or content manager is up to. What happens if she drops off the planet for weeks at a time? You end up wasting valuable time and money trying to keep track of a lost cause.
2. They under-promise and over-deliver
When it comes to website support, the old adage is true. If it sounds too good to be true…
This can be a hard line to walk, especially if you're relatively new to working with web content management agencies. You want to work with an ambitious team with big ideas. At the same time, you don't want to be paying month after month for promises that never materialize.
Don't even get me started on so-called SEO services that produce zero results!
At EJ&A, we make a point of under-promising--especially when it comes to timelines and turnaround times. We can't always accurately predict how long a project will take so we're conservative in our time estimates. As a result, it's a pleasant surprise when we can accomplish tasks ahead of schedule.
3. They empower their clients
It's unethical for your web developer to restrict your access to your own website. At the beginning of your working relationship, make sure it's clear that you will register your own domain name. Clarify that you expect top level access to your hosting account and WordPress dashboard.
It's simple: your site is yours. If your web developer, designer, or content manager won't give you access, don't work with them!
4. They work efficiently
I can't count the number of times clients have approached me feeling utterly defeated by an unresponsive, almost comically slow web developer. The key word, though, is almost. It's never funny when your website goes offline. Nobody's laughing when your registration form breaks on the last day of sign-ups for your webinar.
An experienced WordPress expert knows how to prioritize tasks, meet deadlines, manage projects, and solve problems quickly.
What Emily Journey & Associates has to offer
Our team prides itself on consistently adding value to our client's sites. We started by taking a good look at what the other guys were doing wrong. Now, we're proud to be the kind of website maintenance company that we would want to work with ourselves!
Here's what we have to offer:
Responsive, ongoing support
Expert-level WordPress and SEO knowledge
A collaborative and empowering mindset
Realistic timelines
Full access to your hosting account and WP dashboard
Clear and consistent communication
Most importantly, we begin each project with a conversation. We want to know what you think you need, and we promise to tell you if we disagree. Our team will never try to "upsell" or tack on unnecessary services. The goal is to do the job you really need well, quickly, and completely.
We're excited to start the process. Contact our friendly office about our website care plans at (844) 972-6224 or send us a message through our contact form.
What Else Can You Do with A Monthly Website Care Plan?
1. Improve the look of your site
Your website is an important part of your business, but it's not the only thing that matters. You need a strong brand identity, which means having a visual style that represents who you are and what you do. If you don't have one yet, we can create a logo or design your entire site from scratch. We also make sure that your site looks great on all devices. It's important that customers can find you no matter where they go.
2. Create content that converts visitors into leads
If you want people to visit your site, then you need to provide them with something interesting to read. But if you just throw up any old blog post, chances are it won't convert well. That's why our team works closely with you to develop high-quality content. We want to attract readers and encourage them to take action.
We'll take a look at what content your site really needs to capture visitor attention. That might mean writing blog posts or creating social media updates. We can even produce video scripts that inspire conversions. Whatever we create, we'll work with you to ensure that your target audience sees your content.
3. Grow your email list and build relationships
Email marketing is still one of the most effective ways to reach potential clients and customers. However, many small businesses fall short when it comes to their email strategy. Sometimes it's because they don't know what to say in their email. A lot of the time it's because they have great content and no contacts to read it.
Our team has years of experience creating engaging newsletters and other types of email communications. Quality email content will help grow your list and keep your customers coming back for more.
Whatever your company website needs are, let's talk about them! Our small business website care plans offer scalable solutions.
Contact Us
Website Care Providers Since 2012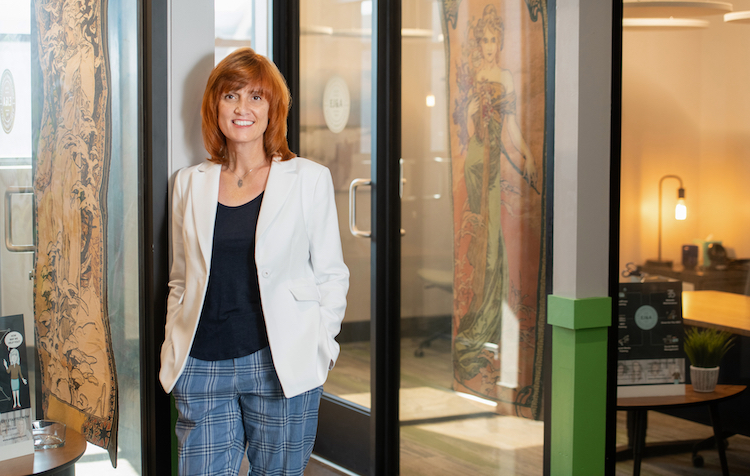 It is our mission to become essential, trusted advisors to our clients by cultivating relationships characterized by compassionate, no B.S. communication. If you want exceptional website support and development services, we have you covered.
Whether you need a basic website care plan or something extensive, we are here as a valuable resource. We're prepared to meet your unique needs and help your business flourish.
Website maintenance is necessary to ensure your site is accurate, secure, and engaging your prospects. Your dedicated, professional website manager will save you time and effort so you can focus on your other important responsibilities. With a regular website care plan, you can ensure your website is healthy and attracting your prospects.
We offer responsive website care plans that will enhance user experience and security. But most importantly, we customize your plan based on your vision and goals.
We are ready to design a website service plan that will exceed your expectations.
Whatever your company website needs are, let's talk about them! We're eager to talk about care plans and your website management needs.
Types of Website Care Plans
There are three types of website care plans out there: outsourced, in-house, and sitting duck. It's important to understand the difference between these plans before you choose the one that works best for your business.
Outsourcing website care is a great way to save money on hiring costs. But it also means that you're not in complete control of the timing of your change requests.
On the other hand, in-house website support means that you have more control. Unfortunately, it can be expensive and unnecessary to hire a website expert to do every aspect of the job in-house. The third option, sitting duck, is the most cost-effective in the short term. Even so, it comes with its own set of challenges.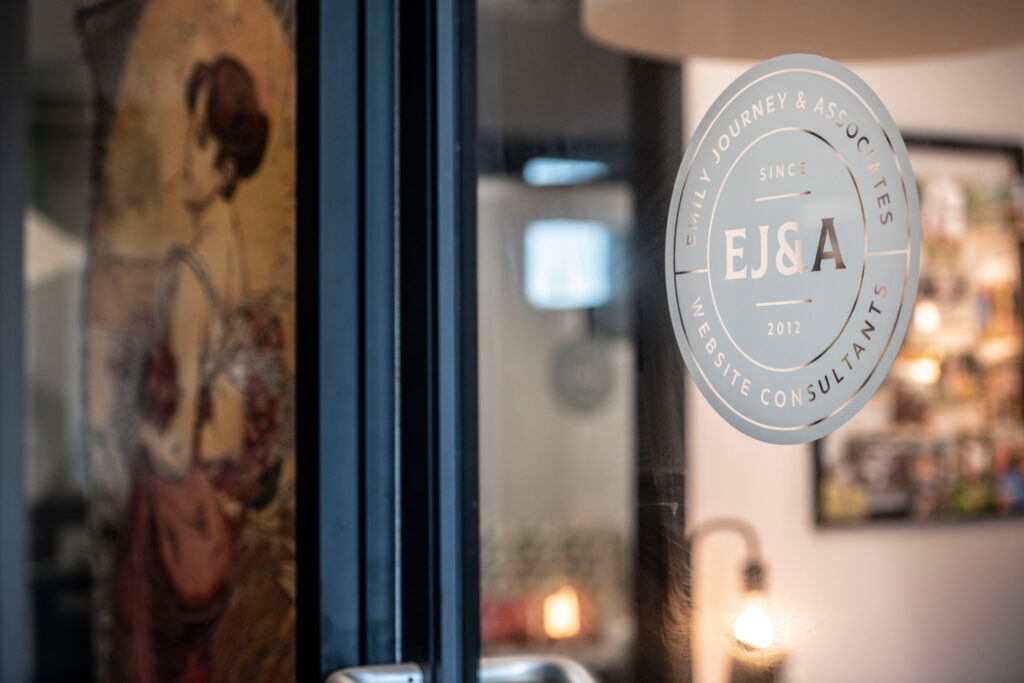 Outsourced website care plans
The first type of plan is called "outsourced" because you outsource the work to someone else who does it for you. This could be an agency or freelancer who specializes in this kind of thing. You pay them a monthly fee to maintain your site. They might charge by the hour or per project depending on what you want done. Some companies will offer both hourly rates and fixed price contracts. That way, you can see how much you'll spend without committing yourself.
Pros of outsourced website care plans
There are benefits to outsourcing. Most importantly, you get to focus on revenue producing activities while someone else takes care of the website details. You're busy managing your day-to-day business operations. With a professional website manager, you won't need to worry about issues. You'll have a dedicated pro keeping up with changes in technology and making sure your site looks professional.
You also avoid having to deal with problems that arise when something goes wrong. When you outsource the work, you give up any responsibility for errors. If you don't know how to fix a problem, you call your web developer and they take over. That frees up time for you to focus on other things.
You can save time and money by going through a reputable company. There are lots of freelancers out there who claim to be experts at building websites. However, they often lack experience and professionalism.
At Emily Journey & Associates, we've been helping people with their websites since 2012.
Contact us and we'll talk about your options for monthly website support.
Cons of outsourced website care plans
One major drawback to outsourcing is that you lose complete control over the timing of edits to your site. While you may trust the person who manages your site, you might wonder where you fall on their priority list.
It's true. There's a lack of professionalism in the website design and development industry. Unprofessional, overpriced web developers are the reality for so many businesses. But it doesn't have to be your reality!
Are you ready to take your site into your own hands? A website maintenance service plan with Emily Journey & Associates may be just what you need.
Meet our team of website consultants »
In-house website care
In-house website maintenance is either you manage the website yourself, or you hire an employee to manage the company website.
Pros of in-house website care
When you use an in-house team, you gain full control over the timing of edits to your site. You can set whatever policies you want and decide when to update your site. You also get access to all of the tools and resources needed to make your site run smoothly.
Cons of in-house website care
The biggest disadvantage of using an in-house employee is cost. Costs can vary a lot depending on the size of your business. You still may end up spending hundreds or thousands of dollars each year to keep your site running.
Whenever I see an employment ad for for a full-time website manager, I wonder, "why?"
The biggest disadvantage of using an in-house employee is cost. Costs can vary a lot depending on the size of your business. You still may end up spending hundreds or thousands of dollars each year to keep your site running.
The sitting duck plan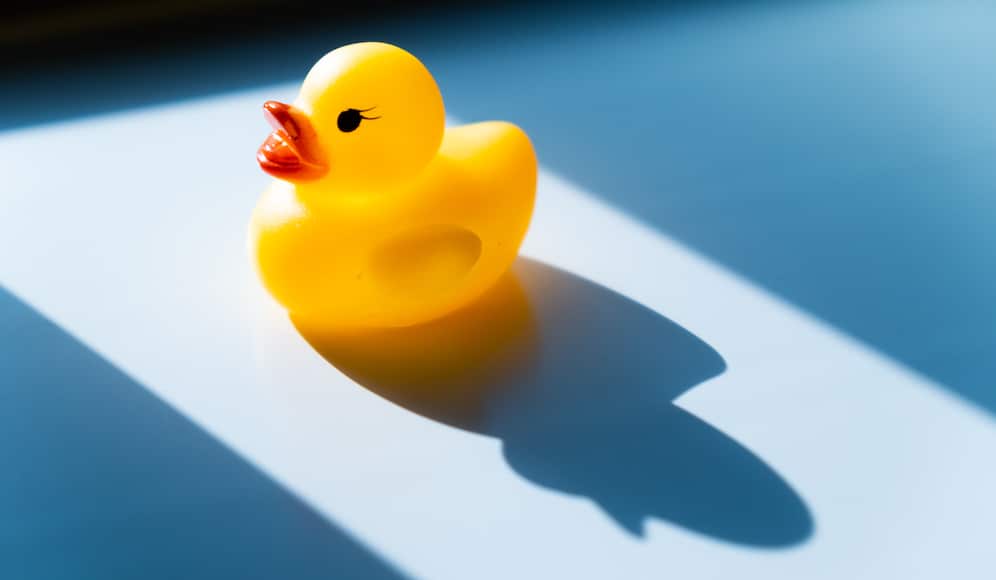 A third option is to go without any kind of website support plan. You might choose this route if you don't have the budget to pay for regular maintenance. In other words, you're sitting around waiting for a problem.
This approach isn't sustainable because eventually, your site will start breaking down. And, you'll find yourself stuck trying to figure out how to fix everything yourself. Or, you'll pay a premium to get a professional to look at your website quickly when there's a crisis.
At my agency, whenever we get a call about our monthly website care plans, we always start with one question. Is the website in crisis? We decide on the next steps from there.
How Much Does Website Maintenance Cost?
Remember that you should only consider these options after you've researched the different types of WordPress website maintenance & care plans available. The cost of WordPress site care and maintenance depends on the following factors:
how much effort you personally put into maintaining your site
whether you have an ecommerce website, a membership website, or other advanced functionality
the quality of the foundation or theme
the quality of the plugins in use
the backup and restore process
the quality of the hosting platform
the amount of traffic your site receives
the frequency of updates
Managing a WordPress website is different from managing other types of sites because of its unique structure and security concerns.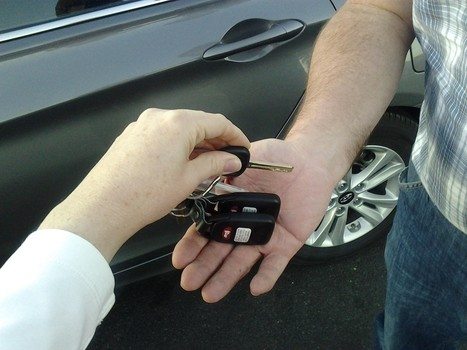 If you're thinking about managing your own site, here are some things you need to think about first.
Are You Ready For The Responsibility That Comes With Running A Website?
You officially know which type of website you want! Now you have to consider whether you'll be able to handle the responsibilities that come with running a website.
Here are some questions you should ask yourself before you start:
Do I have enough time and energy to manage my own website?
If you're not available to commit the time and energy required to manage your own website, then you don't have to. We help people every day who have this same problem.
Hire someone else to do the work.
Do I know how to use WordPress?
You may have read somewhere, "WordPress is easy!" The truth? WordPress is only easy if you know how to use it.
Anyone who has ever built a website knows how to use WordPress. But what if you've never done any web design before? It's natural to feel overwhelmed when you try to set up a WordPress site.
It's okay if you don't know everything there is to know about WordPress. We teach people just like you how to manage and update their own WordPress websites.
Learn more about our WordPress training courses »
Do I have the technical skills required to build & maintain my own web presence?
Are you planning to generate traffic to your website through blogging? The odds are good that you probably already have an idea of what you want to write about. But if you don't know where to start, then you'll need to learn how to write compelling posts.
Writing is just one part of creating a successful website. You also need to know how to troubleshoot plugins, diagnose problems, and keep the website secure.
These skills aren't difficult to learn, but they're definitely beyond the scope of most business owners. If you're unsure about your technical skills, talk with us about your options. We can get you started with your website and stick with you through the process of growing your business.
Your Next Step
You know your business best. Whatever you need, we are here as a valuable resource to help your business flourish.
Website maintenance is necessary to ensure your site is accurate, secure, and actively engaging your prospects. Your dedicated, professional website manager will save you time and effort so you can focus on your other important responsibilities.
A website care plan provides the support you need to ensure your website is healthy and attracting prospects.
We offer responsive website care plans that will enhance your prospect's experience and website security. And, importantly, we customize your plan based on your vision and goals.
We are ready to design a website care plan that will exceed your expectations. Whatever your company website needs are, let's talk about them!