WordPress training courses equip you with the knowledge and skills required to manage your WordPress website with confidence. We're a team of WordPress experts ready to help you master this sometimes complicated platform through WordPress training classes. Watch the video below for details or read on to learn more about our customized WordPress courses for
independent business owners,
IT staff,
administrative professionals, and
marketing teams.
Office: (844) 972-6224 Contact Us
---
Live Online WordPress Training Courses
Want the answers to your unique questions about the WordPress platform? Then you're probably looking for our one-on-one WordPress training course. Meet virtually or in-person with one of our WordPress training experts to walk through everything you need to know about managing and building your particular WordPress website.
This WordPress course is perfect for:
The IT professional
Independent business owners
The staff person who got tasked with managing the website–lucky you!
Read More About Our Individual WordPress Courses »
In-person WordPress Training courses for your team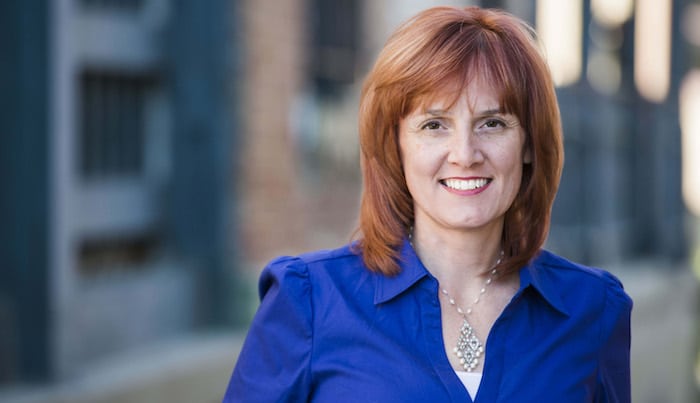 ---
Do you need two or more of your staff available to manage and update your company website? If so, on-site corporate WordPress consulting with Emily Journey will give your team the skills they need to be successful with this responsibility. Emily will meet with your staff as a group to teach them basic to advanced WordPress training–customized for their specific needs and goals.
This WordPress training is perfect for:
In-House Marketing Teams
Your IT Department
A combination of IT, Marketing, and Administrative professionals
Read More About On-Site WordPress Training »

One-on-one WordPress training course: What to expect
If you're looking for a lengthy PowerPoint presentation and generic handouts, this probably isn't the best course for you. When you book our WordPress training course, be prepared for an interactive, hands-on learning experience.
Get access to resources for a stronger foundation and preparation.
Two intensive, one-on-one sessions lasting 4-hours each.
Receive an additional 60 days of on-going support after your class.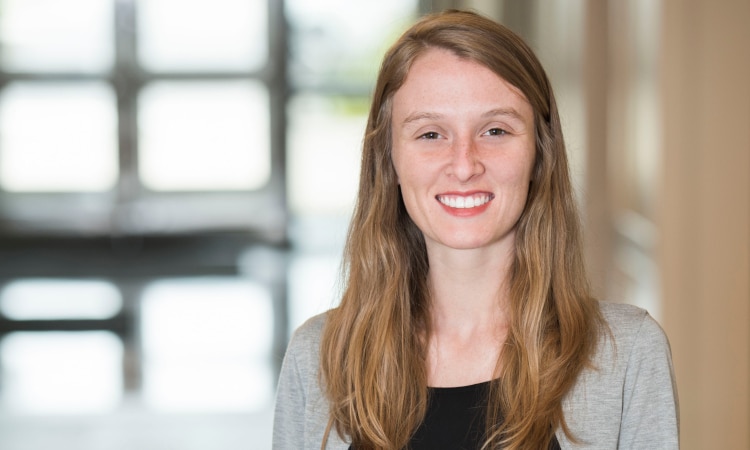 Schedule your WordPress training course
Step 1: Get in Touch
First things first. We'll discuss your website goals and challenges. Understanding what you want to accomplish helps us customize your individual WordPress training course for your unique needs. Already know WordPress basics? Great! Your training experience will be more advanced. This first conversation is also a great time to ask any additional questions you have about the process.
Step 2: Set a Date
We'll get things off the ground by securing a spot on our calendar. Once we have your WordPress course training date(s) decided, we will provide a payment link via email. You will also get some valuable resources based on your unique goals to tide you over until the big day.
Step 3: Learn by Doing
We are big proponents of kinetic learning – aka, learning by doing! And since you're seeking some personalized WordPress training, it's pretty safe to assume you'd like that kind of atmosphere too. We'll meet in-person or via Zoom as you are guided through the steps of managing a WordPress site.

On-site Staff WordPress Training


---
Give your team the skills they need to be successful
Have your employees ever gotten frustrated or behind schedule due to an unresponsive website developer or agency? You're not the only one with this concern. Does your sales department consider your company website a valuable asset in closing sales? Too many teams lack internal command of the company website, which affects your bottom line. This lack of control means your staff may have to wait days (or even weeks) to implement changes or new campaigns.
With our staff WordPress training courses, Emily Journey can help you remove the middle man and give your team control over updates. Each of your team members will be equipped with the knowledge and skills needed to run, maintain, and update your company website–all without having to deal with poor communication from third parties.
Get started with WordPress training for your staff
Step 1:  Let's talk about your goals
Before we begin, we'll discuss your short and long-term goals so we can develop a personalized WordPress course training according to your specific needs.
We will review any major obstacles your team has faced in the past and come up with solutions to help your company website succeed. This is also a great time to ask any additional questions you have about the process.
Step 2:  Schedule the training
We'll find the perfect times for your staff to get together for training. Once that's settled, and you have secured your payment, we will provide you with. After payment, expect to receive some valuable resources some valuable resources based on your company's unique goals to prepare you for the training.
Step 3:  Put it into action
During staff WordPress training, we walk through your company website. First, we'll identify the items that are common to every WordPress website. Then, we'll get into the unique challenges and structure of your specific website. Come prepared to get involved, take notes and absorb a lot! Our interactive lessons will equip your team with exactly what they need to make informed decisions and work with confidence.
What to expect during WordPress training
If you expect to receive lecture-style training where you just sit back and listen to someone speak, you have the wrong idea. Emily has designed this course in WordPress to be an interactive, hands-on experience every step of the way.
Get access to resources for a stronger foundation and preparation.
Your team gets two customized training sessions (4 hours per session).
Receive an additional 2 months of on-going email and phone support after the class.
After some research and reviewing references, we chose Emily Journey to provide WordPress training for our team. Emily was personable, effective and thorough in her approach to instruction. She was able to accommodate the diversity of skill levels and knowledge among our students and keep the classes moving. Since the class we have all been able to function successfully in the WordPress environment – and it's great to know that follow up assistance was included in our instructional package. Emily will impress and then empower. She is a true professional and knows how to create a great learning moment.

–Scott Forrest, Senior Vice President, Equity, Inc.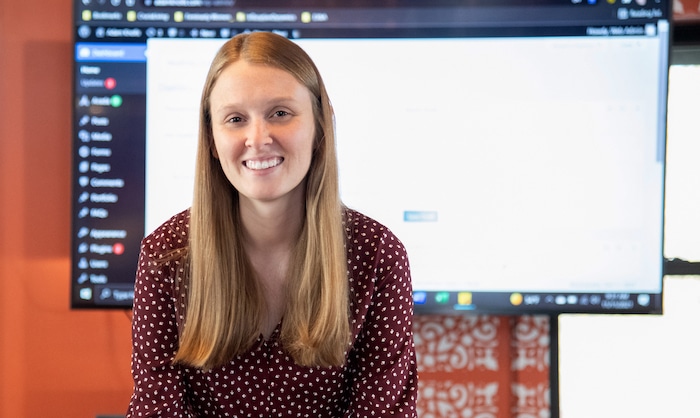 ---
Self-Paced WordPress Training Courses
If you are interested in online learning on your own, then I've created a list of online WordPress training course resources to help you get as far as you can on your own. Everyone has to start somewhere, and these online WordPress training courses will give you what you need if you have the time to work independently. From the beginner to the Jedi — there's something for every level of WordPress student.
Online WordPress Training by iThemes
"The iThemes team not only produces great products — the level of care and education they offer their customers helps them stand out from the crowd."

— Chris Lema, ChrisLema.com
If you want a fulfilling class experience, head over and check out The WordPress course by iThemes. They are committed to developing resources that help websites reach their full potential. Learn a variety of technical skills from tutorials and weekly reports that will help you reach your goals. Discuss the latest developments in WordPress and monthly news that will keep you up-to-date.  For those who are looking for an experience that resembles a real classroom, this is the place to start. The training section includes:
Live FAQ sessions
Hundreds of recorded classes
Members-Only area
You'll learn the skills and tools you need, directly from WordPress development pros.
Udemy
Those who have ever searched for any type of online course have likely come across Udemy. It's a smorgasbord of courses created by a variety of users. Udemy consists of thousands of WordPress online courses that can teach you everything you need to know about the platform.
Learn how to use WordPress at the beginner level or become an expert in no time. From step-by-step website creation guidance to WordPress plugin development courses, you will end up feeling confident about managing your website.
This is a fabulous course, and I would it give it six stars if such a rating were available! Everything is very clearly explained, and Andy promptly answers any question you might have. If you are interested in using and learning WordPress, you owe it to yourself to take this outstanding course.

— Testimonial from Robert Weiser, WordPress for Beginners – Master WordPress Quickly
You'll find that all the courses range in quality and price. My suggestion? Sort by Most Reviewed when searching for a class — about WordPress or anything else.
WordPress.tv
On WordPress.tv you'll have access to hundreds of free recordings of in-person classes.
If you're looking for an inexpensive way to acquire knowledge from tons of instructors, this is worth checking out.
Plus, once you get the hang of it and start training others in WordPress, you can record your own classes and upload them to the site. Great concept!
Lynda
A monthly membership to Lynda will give you access to thousands of video tutorials. A deep-dive into their content equips students with what they need to succeed. Check out presentations, highlights, and behind-the-scenes looks into WordPress development.
From setting up a domain and profile to installing plugins and creating custom themes, this course will show you everything you need to know to create a blog or website using WordPress.

— Shawn Hayes a web designer on WordPress Essential Training
It's a comprehensive resource with high-quality videos and a huge database of subjects. If spending more time learning is on your New Year's Resolution list, Lynda can help.
WP 101
Many people feel that community engagement is an important aspect of learning. If you study best with others, you might really like WP 101.
Stop spending hours trying to find tutorials on WordPress training. WP 101's tutorial videos are professionally produced so you can learn how to create and manage your own website in just hours. From setting up plugins and WordPress themes to SEO, you can learn everything you need to get your site up and running successfully.
The difference at WP101 is that the entire team behind it is focused on education. They're focused on making sure that you can learn. And to that end, the videos have a completely different feel… one that I think you're going to appreciate.

— Chris Lema, Blogger, Speaker, Coach
Once you watch their screencasts, you can head over to the forum to get clarification on anything you don't understand.
WordPress Lessons
This compilation isn't a traditional set of courses. Rather, it's a collection of straightforward tutorials from WordPress itself.
The WordPress Lessons website is fairly easy to navigate, since it's the classic WordPress white, along with a bunch of links with clear labels. Start with WordPress for Beginners and work your way all the way up to Website Development.

— Joe Warnimont
Every beginner needs to know about WordPress Lessons. From learning how to write a blog and add images to writing code and applying custom fields to a post, you'll have all the WordPress training resources you would want. It's a standard for anyone running a site and needing skills to overcome specific issues.
Team Treehouse
Team Treehouse is one of the most popular ways for beginners to learn WordPress. You'll learn at your own pace, and the library is overflowing with tutorials and videos. Coding challenges and quizzes keep you engaged throughout the WordPress courses.
Most of this learning took place within the past 6 months, the time I've been learning with Treehouse. I've devoured their content. Massive chunks of it. I've designed, built and launched over 50 unique websites for myself, founded a freelance company, mastered 6 separate CMSs, conquered HTML and CSS and use preprocessors wherever I can. I've become comfortable with JavaScript, PHP and Ruby. I've used frameworks like jQuery, AngularJS, Meteor, Sinatra, Rails and Ionic. I've gotten my head around the Git workflow, the command line, how databases function, as well as built an entire iPhone app around a JSON REST API. I've learned by doing.

— Tyler Van Der Hoeven, Freelance Web Developer
As you can see, there's much more to learn than just WordPress here. Commit to learning for 30 minutes a day for a hundred days to transform your life and enhance your knowledge. Team Treehouse offers WordPress training courses so you can create and run your own website, independently. Once you've learned that platform, you can study building iPhone apps, and coding with CSS!
You made it this far!
The value of learning WordPress is higher than ever. The WordPress courses above are a great place to start. Whether you have never used WordPress before or you want to advance your skills, these WordPress training courses allow you to learn what you need when it's convenient for you.
Learn from hundreds of engaging WordPress tutorials to help you overcome issues and develop a website you're proud of. I invested in learning WordPress for the same reason you're here today: independence.
For me, I wanted the independence to transition from selling for other people to selling my own material.
For you, independence may mean something different. Maybe you want to:
Save money by not having to hire someone to do this for you.
Break free from a reliance on an unresponsive marketing agency.
Handle this responsibility that's been handed to you by your boss.
My path to mastering WordPress led me down a road of trial and error, a bad experience with an affordable website designer, launching my own web design agency, and meeting all kinds of business owners.
Your journey may look a bit different, but I hope I can help you end up at a similar destination: independent mastery over this powerful platform.
Let's take a look at how we'll help you get there. Contact us to create and manage your dream website today!