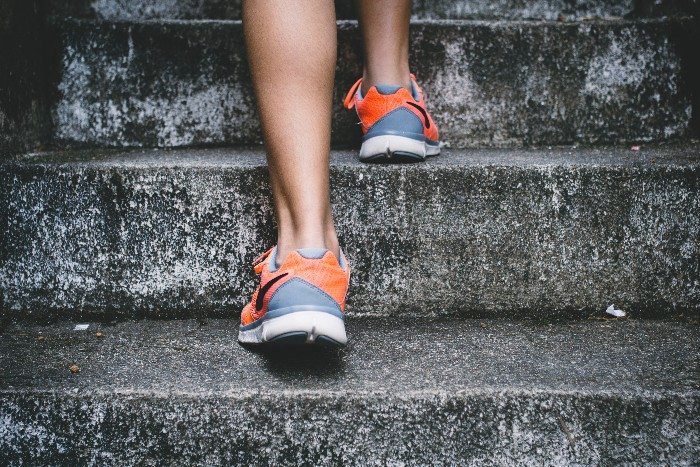 Every independent business owner should know how to operate WordPress in 2019. There's no reason to pay an agency hundreds of dollars each month to operate something you can learn from a one-time investment and a few hours of your time each month. A WordPress training course is the way to go.
You have to start something, and I want to make this the somewhere for you to start.
Before I share some of the best providers of WordPress courses, I want to introduce you to Emily Journey. Her path to learning WordPress from scratch began about 10 years ago. Now, she teaches other business owners and their staff how to take control of their websites, and ditch the unreliable agencies who refuse to deliver tangible results.
After some research and reviewing references, we chose Emily Journey to provide WordPress training for our team. Emily was personable, effective and thorough in her approach to instruction. She was able to accommodate the diversity of skill levels and knowledge among our students and keep the classes moving. Since the class we have all been able to function successfully in the WordPress environment – and it's great to know that follow up assistance was included in our instructional package. Emily will impress and then empower. She is a true professional and knows how to create a great learning moment.

–Scott Forrest, Senior Vice President, Equity, Inc.
LEARN MORE ABOUT WORKING WITH EMILY AND GETTING A CUSTOM WORDPRESS COURSE >>>
WordPress courses for beginners
Now, I'm going to provide you with the top 10 WordPress training courses for anyone who just wants to get a basic overview. Everyone has to start somewhere, and these posts will give you what you need. From the beginner to the Jedi — there's something for every level of WordPress student.
In my experience, WordPress courses are a great way for beginners to get a handle on the system. You'll learn everything you need to create and maintain a high-functioning website.
Here are a list of the top WordPress courses for your money…
WordPress Training by iThemes
"The iThemes team not only produces great products — the level of care and education they offer their customers helps them stand out from the crowd."

— Chris Lema, ChrisLema.com
If you want a fulfilling class experience, head over and check out The WordPress Course by iThemes. Those who are looking for an experience that resembles a real classroom, this is the place to start. The training section includes:
Live FAQ sessions

Hundreds of recorded classes

Members-Only area
You'll learn the skills and tools you need, directly from experienced pros.
Udemy
Those who have ever searched for any type of online course has likely come across Udemy. It's a schmorgus-board of courses created by a variety of users. Here are three courses to start:
This is a fabulous course, and I would it give it six stars if such a rating were available! Everything is very clearly explained, and Andy promptly answers any question you might have. If you are interested in using and learning WordPress, you owe it to yourself to take this outstanding course.

— Testimonial from Robert Weiser, WordPress for Beginners – Master WordPress Quickly
You'll find that all the courses range in quality and price. My suggestion? Sort by Most Reviewed when searching for a class — about WordPress or anything else.
WordPress.tv
On WordPress.tv you'll have access to hundreds of free recording of in-person classes.
If you're looking for an inexpensive way to acquire knowledge from tons of instructors, this is worth checking out.
Plus, once you get the hang of it and start training others in WordPress, you can record your own classes and upload them to the site.
Lynda
A monthly membership to Lynda will give you access to thousands of video tutorials. A deep-dive into their content equips students with what they need to succeed.
From setting up a domain and profile to installing plugins and creating custom themes, this course will show you everything you need to know to create a blog or website using WordPress.

— Shawn Hayes a web designer on WordPress Essential Training
It's a comprehensive resource with high-quality videos and a huge database of subjects. If spend more time learning is on your New Year's Resolution list, Lynda can help.
WP 101
Many people feel that community engagement is an important aspect of learning. If you study best with others, you might really like WP 101.
The difference at WP101 is that the entire team behind it are focused on education. They're focused on making sure that you can learn. And to that end, the videos have a completely different feel… one that I think you're going to appreciate.

— Chris Lema, Blogger, Speaker, Coach
Once you watch their screencasts, you can head over to the forum to get clarification on anything you don't understand.
WordPress Lessons
This compilation isn't a traditional set of courses. Rather, it's a collection of straightforward tutorials from WordPress itself.
The WordPress Lessons website is fairly easy to navigate, since it's the classic WordPress white, along with a bunch of links with clear labels. Start with WordPress for Beginners and work your way all the way up to Website Development.

— Joe Warnimont
Every beginner needs to know about WordPress Lessons. It's a standard for anyone running a site, and needing skills to overcome specific issues.
Team Treehouse
Team Treehouse is one of the most popular ways for beginners to learn WordPress. You'll learn at your own pace, and the library is overflowing with tutorials and videos. Coding challenges and quizzes keeps you engaged throughout the courses.
Most of this learning took place within the past 6 months, the time I've been learning with Treehouse. I've devoured their content. Massive chunks of it. I've designed, built and launched over 50 unique websites for myself, founded a freelance company, mastered 6 separate CMSs, conquered HTML and CSS and use preprocessors wherever I can. I've become comfortable with JavaScript, PHP and Ruby. I've used frameworks like jQuery, AngularJS, Meteor, Sinatra, Rails and Ionic. I've gotten my head around the Git workflow, the command line, how databases function, as well as built an entire iPhone app around a JSON REST API. I've learned by doing.

— Tyler Van Der Hoeven, Freelance Web Developer
As you can see, there's much more to learn than just WordPress here. Once you've learned that platform, you can study about building iPhone apps, coding with CSS and much more!
Conclusion
Learning WordPress is more important than ever in 2019. The courses above are a great place to start. Dig in and start digesting the fundamentals.
Then, when the time is right, consider learning more about WordPress website management services.
This is for the business owner who knows how to do it, but has made the conscious decision to focus their time more on generating revenue.