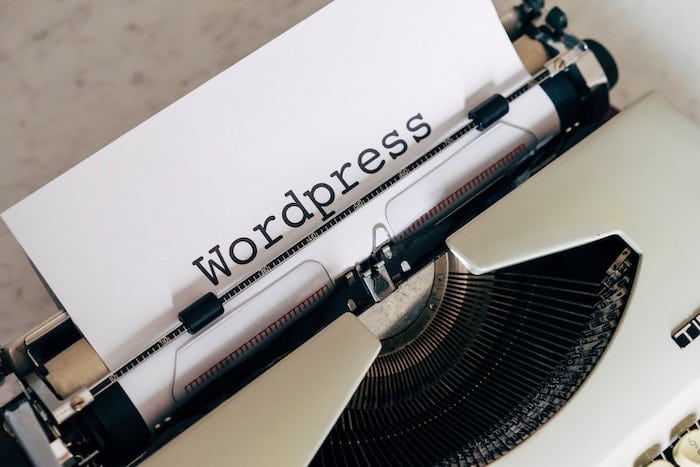 When it comes to selecting a WordPress theme for your small business website, you may be tempted to go with a free WordPress theme. And why not?
There are many available, and with a simple click, you can have the whole theme easily in place. Your website will be looking good in no time. For free.
Sure, some of the premium WordPress themes look snazzier and sharper and have some extra bells and whistles, but many of the free themes look just as good and seem to suit your current needs just fine.
You may  then find yourself seriously wondering, "Why pay for something when I can get it for free? I don't get it. What am I missing here? What's the difference?"
---
---
Office: (844) 972-6224 Contact Us Training FAQs »
Why Pay for a Premium WordPress Theme?
The short answer is this: when you purchase a premium WordPress theme, you not only get the capability to customize it for a truly unique look; you get the technical support you need to make look great.
You also usually get cool tips and tricks for customizing premium themes, and the support comes directly from the people who developed the theme.
That means you can actually go into a support forum and send your questions to the very people who designed the theme. They will walk through any issues you might be having as you customize your small business website and help you find the best solutions.
What's not to love about that?
For instance, let's say you have a small business website using a premium WordPress theme. You want to embed a video or add a slideshow, but you are having problems.
Maybe you are a builder contractor who wants to show a video of a loft space before and after conversion, but you keep getting an 'Error 404' message every time you try to paste in the video links. Or maybe you own a cupcake business, and you have set up a slideshow on your homepage to promote your services with photographs of your various mouth-watering cupcakes, but there is some sort of glitch and the slideshow is not appearing.
If you have a free theme, you're pretty much on your own at this point.
But if you have purchased a premium theme, you can take advantage of the support that comes with it. Just go into the forum to ask the theme author to help you problem solve.
Important differences between free and premium WordPress themes
Free WordPress Themes
totally free with no strings attached
themes downloaded directly from wordpress.org will have already undergone a thorough review
typically have a minimal number of features which makes them quicker to load
rarely come bundled with documentation and support can be limited
usually lack in-depth customization options
updates can be few and far between leaving your site vulnerable
Premium WordPress Themes
reasonably priced given the benefits and options
not required to undergo official review before hitting the market
rich in features and overall build quality is high
support far superior to free themes
greater customization options and third party app integrations extend website's functionality
typically more reliable update cycle
can suffer from a "bloat" of features which could negatively affect loading speed
Office: (844) 972-6224 Meet Our Team
Your Premium WordPress Theme is an Investment
Think of it this way: a WordPress premium theme is an investment in your small business. It can grow and change as your business grows and changes, with all the necessary technical support to do so.
It's kind of like the difference between purchasing a brand-new flat-screen plasma TV and getting a freebie flat-screen plasma TV as a toss away at a yard sale. The person giving the TV away tells you there's no picture, but the audio works fine.
You're okay with that you because you don't watch much television anyway, and it would simply be nice to have it to listen to while you putter around the house. It suits your needs fine – and it's free.
Until one day, you find out your sister-in-law is going to be on Dancing with the Stars.
You want to watch the show, but you realize you can't. And, since you got the television for free, you never had the option to register it and sign up for technical updates and support, as you would with one you had purchased.
So, if you want to watch your sister-in-law tango to "Hey Sexy Lady" on your television, you have three options:
Pay a qualified independent technician to take a look at it and try to get the picture to work.
Go out and buy a whole new TV.
Just do without.
It's like that with WordPress themes.
As long as you're pretty sure you'll always be okay with just listening to the audio, then a free theme could work fine. But if you think you might actually want to watch a show someday, the better choice would be a premium WordPress theme.
Contact Us How To Learn With Us

Your Website is an Asset – Treat It Like One!
Free WordPress themes usually work for the person who is blogging as a hobby or for the amateur who has set up a website with no thought of profit.
But as a business owner, your website is not a hobby – it's a business asset that works to earn you money.
You rely on it to bring customers to your business. You rely on it to be a high-quality source those customers can count on. You can't afford to have problems that you can't easily fix. You need for it to be flexible so that it can expand as your business grows. You need it to be able to do what you want it to do, when you need it to do it.
It's your show, and it needs to be presented with stunning picture quality, rich audio, and all the bells and whistles to hold your audience captive.
Office: (844) 972-6224 Meet Our Team
Choosing the Right Premium WordPress Theme for your Business
Now that you know the benefits of choosing a premium WordPress theme, you might be wondering which providers offer the most well-designed and best supported themes. My current favorite theme in terms of flexibility and design is Avada by Theme Fusion.
Avada theme pros
Unlimited design options for creating website layouts
Own drag and drop page builder (Fusion Builder)
Many premium plugins included, including ACF Pro and Revolution Slider
Integrated cookie notice for data protection
Optional deactivation of scripts that are not required
Performance optimization options
Integrated mega menu for complex page navigation
Advanced internal search options
Cons
High minimum requirements for web hosting/server
Additional caching plugin for optimal performance
Theme update requires the updates of "Fusion Core" and "Fusion Builder"
Additional update through Fusion Patches
A little inconvenient licensing via token key
Another theme I highly recommend is Divi by Elegant Themes.  Instead of offering only one design that you can tweak around, Divi gives you a full array of customization options to style any website the way you want. It's like giving you a bunch of LEGO blocks and the freedom to build whatever you desire.
At the same time, it offers a graphical user interface that lets anyone design a site even if they have no coding experience. If you want to tweak things even further and you know how to use CSS, Divi allows you to do that too.