---
Elementor training for WordPress equips you with the knowledge and skills required to manage your website with confidence. We're a team of WordPress training experts ready to help you master this sometimes complicated platform. Watch the video above for details or read on to learn more about our 1-on-1 Elementor training for business owners, administrative staff, and marketing specialists.
Office: (844) 972-6224 Contact Us Testimonials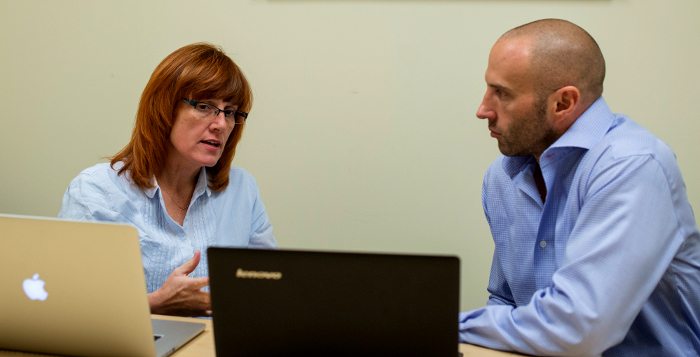 Are you frustrated by the amount of time it's taking you to figure out the Elementor builder? You're not alone. Believe it or not, we had to learn how to use Elementor too! Get up to speed faster with customized Elementor training for your specific website challenges.
Elementor Training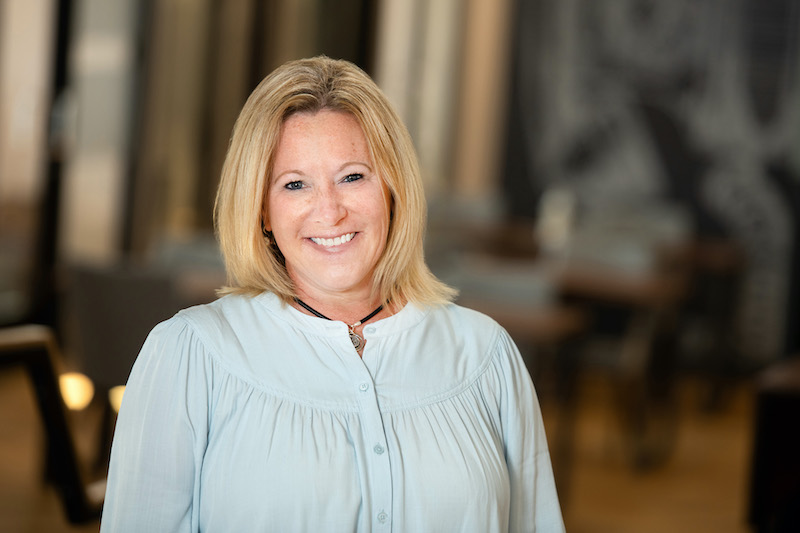 ---
Do you need a customized training experience? Then you're probably looking for our one-on-one Elementor training. Meet virtually or in-person with our Elementor expert Erin Brooks to walk through everything you need to know about managing your website with the Elementor builder.
Elementor training is perfect for:
Independent business owners such as retail shop owners, real estate agents, coaches, speakers, and other service professionals
The staff person who got tasked with managing the website–lucky you!
IT professionals, graphic designers, and marketing professionals who want to expand their skill set
Read More About Individual Elementor Training »
---
Paid for itself many times over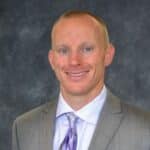 "The knowledge that I've acquired from working with Emily has paid for itself many times over. Emily is a fantastic teacher and has given me the confidence and tools to build and manage my site. This has saved me an enormous amount of time and money while also giving me the freedom to take my ideas and bring them to life on my site the right way. I recommend anyone looking to learn the how, what, and why's of WordPress to hire Emily."
John Brooks, MS, CISSN
Nutrition361.com
---
In person Elementor training for corporate teams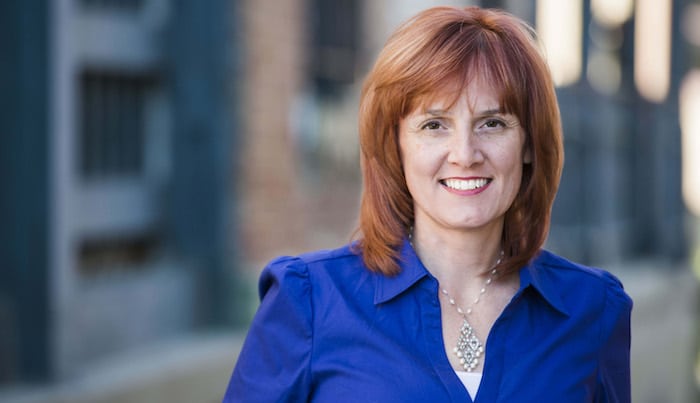 ---
Do you need two or more of your staff available to manage and update your company website? If so,  on-site corporate WordPress consulting with Emily Journey will give your team the skills they need to be successful with this responsibility. Emily will meet with your staff as a group to teach them basic to advanced WordPress--customized for their specific needs and goals.
This training is perfect for:
In-house marketing teams
Your IT department
A group of key staff members
Read More About On-Site WordPress Training »
Take back control of your company website.
Do your website change requests seem to have fallen into a black hole? Unfortunately, you're not the only one. Most employees do not have the knowledge required to make informed decisions about digital assets. Sometimes they end up outsourcing these important decisions to a third party.
Lack of in-house knowledge creates a costly dependency upon website developers.
Remove the middle man with WordPress Training. Your team will be equipped with the knowledge and skills they need to run, maintain, and update the company's website--all without having to deal with poor communication from third parties.

Contact Us Testimonials
---
One-on-one Elementor training
If you're looking for a lengthy PowerPoint presentation and generic handouts, our way of teaching probably isn't the best approach for you. When you book Elementor training with Erin, be prepared for an interactive, hands-on experience.
Get access to resources for a stronger foundation and preparation.
Two intensive, one-on-one sessions lasting 4-hours each.
Receive the video recordings of your training sessions for review at your convenience (available only with virtual training.)
Receive an additional 2 months of access to your instructor for follow-up questions and consultation.
Get started with one-on-one Elementor training
Step 1: Let's talk about your goals
First things first. We'll discuss your website goals and challenges. Understanding what you want to accomplish helps us customize your individual Elementor training for your unique needs. Starting from scratch with your website? Not a problem! This first conversation is also a great time to ask any additional questions you have about the process.
Step 2: Set a Date
We'll get things off the ground by securing a spot on our calendar. Once we have the training date(s) decided, we will provide a payment link via email. You will also get some valuable resources based on your unique goals to tide you over until the big day.
Step 3: Learn by Doing
We are big proponents of kinetic learning - aka, learning by doing! And since you're seeking some personalized training, it's pretty safe to assume you'd like that kind of atmosphere too. We'll meet in-person or via Zoom as you are guided through the steps of using the Elementor website builder builder.

Stop struggling with your website and learn faster.
Contact us today to get started!
On-site Staff WordPress Training

---
Give your team the skills they need to be successful
Have your employees ever gotten frustrated or behind schedule due to an unresponsive website developer or agency? You're not the only one with this concern. Does your sales department consider your company website a valuable asset in closing sales? Too many teams lack internal command of the company website, which affects your bottom line. This lack of control means your staff may have to wait days (or even weeks) to implement changes or new campaigns.
With our staff WordPress training, Emily Journey can help you remove the middle man and give your team control over updates. Each of your team members will be equipped with the knowledge and skills needed to run, maintain, and update your company website--all without having to deal with poor communication from third parties.
Get started with Elementor training for your staff
Step 1:  Let's talk about your goals
Before we begin, we'll discuss your goals and website challenges. Understanding what you want to accomplish helps us customize your company's WordPress training to your unique needs. This is also a great time to ask any additional questions you have about the process.
Step 2:  Schedule the training
We'll find the perfect times for your staff to get together for training. Once that's settled, we will provide a secure payment link via email. After payment, expect to receive some valuable resources based on your company's unique goals to prepare you for the training.
Step 3:  Put it into action
During staff WordPress training, we walk through your company website. First, we'll identify the items that are common to every WordPress website. Then, we'll get into the unique challenges and structure of your specific website. We will determine what is really possible with your website. And, we will look at workarounds for dealing with difficult areas in your website. Come prepared to get involved, take notes and absorb a lot! Our interactive lessons will equip your team with exactly what they need to make informed decisions and work with confidence.
What to expect during Elementor training
If you want your team to sit through a lengthy PowerPoint presentation and generic handouts, this probably isn't what you want. Emily provides your staff with an interactive, hands-on experience every step of the way.
Get access to resources for a stronger foundation and preparation.
Your team gets two customized training sessions (4 hours per session).
Receive an additional 2 months of on-going email and phone support after the class.
Call our friendly office at 1-844-972-6224 to get started.
WordPress Training Answers
How soon can I train?
Typically, we can get your training on our calendar about 2 weeks out–sometimes sooner. It is also normal to have to wait up to a month for training during our busy times.
How do I schedule training?
We have 4 WordPress and SEO instructors on our team. Training Coordinator, Erin Brooks, will introduce you to your instructor. Your instructor will work with you to determine your best days and times for training. This will also be a good time to discuss your goals and get answers to any remaining questions you might have.
How do I pay for training?
Once you schedule your training, your instructor will email you a payment link where you can directly and securely enter your payment information. We also have a check payment option.
What type of payment do you accept?
Once the training dates are decided, then your instructor will email you an online link for secure payment with credit card. We also accept check payment! We just need for you to let us know to expect a check.
When is payment due?
Payment is due in full prior to training.
Can I get a nonprofit discount?
A high percentage of our clients are nonprofit organizations. We love working with nonprofits! We do not offer a discounted version of our services at this time.
Can I break the training into four 2-hour sessions?
We wish we could do that for you. But, we have limited availability for training. When we reserve time for training with you, we reserve the entire day for you. A two-hour training day means saying "no" to someone else who would like a four-hour training.
I'm a beginner. Should I do some learning beforehand in order to get the most out of training?
We train people with a variety of skill levels and goals. Every training is different! When you talk with your trainer at the time of scheduling, take this time to ask about a few things you can do to be ready. We often have suggestions and resources specifically for beginners. But, really, it is okay to show up on your first day of training with no advanced preparation. We are ready for you!
I'm advanced. Is this right for me?
That depends. This is where a conversation about your goals with one of our instructors can be helpful. IT professionals, graphic designers, and software engineers are among some of our favorite students who understand the value of this type of professional development. We are experienced in training professionals who are technologically advanced who just have never learned WordPress. Many of our clients find it valuable to identify the true limits of their particular website in addition to advancing their WordPress and SEO skills.
What if I don't have a website? How will training work for me?
It's true. Most of our clients already have an existing website from which to work. But, we occasionally work with someone like you who is just getting started. In that case, we can work using one of our student websites–but not for long! It's likely you will have a great start on your new website by the end of training.
Will we work in our existing website?
Yes! This way, we can get right into the unique challenges, theme, and plugins for your website. Some companies require that we work from a copy of the website on a subdomain. Working from a "staging version" of the website is more common with larger organizations and institutions. If you are one of these organizations, then you know who you are! And, we will get these details planned in advance of training.
Do you have printed materials to give me/us before the class?
Be prepared to take lots of notes! Due to the custom nature of our work, we are quick on our feet and do not work from a pre-made outline. And, while we have plenty of direction to give, we focus on your specific goals and challenges to guide the organization of our work together. You can also expect your instructor to point you to valuable resources found on various websites.
Can you help me figure out my eCommerce website?
Independent mastery with WordPress is especially important when you have an eCommerce website. Working in your website on a daily basis is not optional. We are highly experienced with the WooCommerce plugin and WooCommerce extensions. Your instructor will help you navigate, troubleshoot, and diagnose your ecommerce website as an important part of your WordPress training.
Do you provide certificates of completion?
Yes we do! After training, we can email each participant a signed certificate of completion. There is no official certification in WordPress.
Can we finish the website I've started and launch it? (make it go live?)
Possibly! That depends upon what you mean by 'finish'. You will certainly be prepared to complete and launch your website independently. It is not unusual for our instructors to help with launching a website during the 90 day support period.
Will you teach me to code a theme or plugin?
No. One of the things we really like about WordPress is that it does not require coding skills to develop a beautiful, secure, complex, and highly functional website. We have tremendous respect and appreciation for the professionals who create the terrific themes and plugins upon which we depend.
Can my co-worker or spouse join me in training for free?
If you would like to have someone else join you for training, then there will be an additional charge. However, there is one way to get around this limit. Your virtual training will be recorded. You can share it with anyone you like after training.
Will I learn about SEO during WordPress training?
We love teaching SEO strategy! Depending upon your interest, we incorporate SEO techniques throughout your training. When directed to do so, we have been known to spend almost as much time on the topic of Search Engine Optimization as WordPress in the course of training. It is really up to you.
What about after the 60 day support period? Can I still get help?
No… just kidding! Yes, of course! After your 60 days of follow up support, we don't just fall off the face of the earth. If you find that you want to work with us on a regular basis, then we are here for you. But, let's not get ahead of ourselves. After all, you might decide that you just don't need us anymore.
Do you have an hourly consultation rate?
We offer hourly consultation only for clients who have
completed our WordPress or SEO training, or
subscribed to our Website Maintenance service.
On a case-by-case basis, we help with website projects for clients who do not meet the above criteria at the rate of $200/hour with a 3 hour minimum.
Is virtual training as good as on-site training?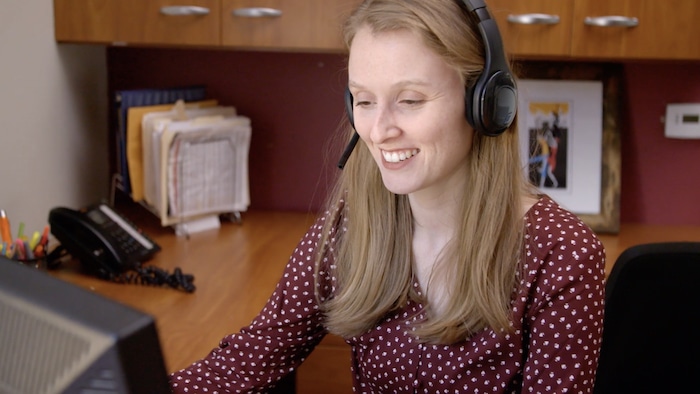 We get this question all the time! It's true… virtual training can be the wrong choice if verbal communication is not one of your strengths. After all, we are not always able to see your facial expressions during virtual training. Instead, we rely on the words you say and your tone of voice.
If you choose the virtual class format, you see my screen, hear my voice, and are able to ask me questions. But, mostly, I'm viewing your screen because you are doing all of the work! You'll get personalized class information in advance and no one else will be included in the training.
Here's what Emily Journey has to say about her own first experience  with virtual training:
"My first experience with virtual training was not as the instructor but as the student. In 2011, I hired an expert to teach me about Search Engine Optimization. During our virtual training sessions, I was impressed with how easily we communicated.
Despite my initial hesitations about virtual training, I am thankful that I took the plunge. I know it can seem "not quite as good" as face-to-face learning. I wondered:
Could I really learn this way?
Would I get as much value from the training?
Thankfully, I didn't let my doubts get the best of me. That virtual training experience not only changed the way I did business – it changed my life."
Stop struggling with WordPress and unresponsive website developers.
Contact us today to get started!