There's a lot of work that goes into a WordPress ecommerce website. Your ecommerce theme has been selected, your WooCommerce settings have been configured, and your products have been uploaded. Now your ecommerce site is ready for shoppers to browse and–even more importantly–buy.
Need ecommerce support? See our WooCommerce maintenance services ⇒
Once your ecommerce website is up and running, the work is just beginning. WordPress ecommerce website maintenance is a requirement of owning an ecommerce site.
Five things you need to know about WordPress ecommerce website maintenance
#1. It's important
WordPress ecommerce maintenance is a series of tasks you should perform on a regular basis. From making sure your site is protected from security breaches, to updating old content, to checking for spam, there's a lot that goes into maintaining your ecommerce site.
Ecommerce maintenance is important to keep your website secure. WordPress sites are vulnerable to hackers — WordPress accounted for 90% of all hacked CMS sites in 2018. This is why you should be backing up your site; scanning for security issues; and updating your software, themes, and plugins.
If you don't do regular ecommerce maintenance, your website could be hacked. It also may not provide a good user experience — meaning customers might not trust your website enough to make a purchase. 25% of online shoppers will leave a page that doesn't load within 4-6 seconds.
Bottom line: WordPress ecommerce maintenance is essential for the health of both your website and your business.
Terrific job managing
"Rachel does a terrific job managing our Capital List web site! Not only does she provide extraordinary service but she also does a great job on coaching you about how to improve traffic. We've had several web sites over the years and Rachel has been the very best person to work with on this vital part of our business."
Sam Watkins, Partner
Capital List
Highly Responsive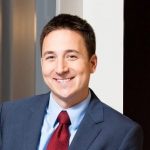 "I've been working with Emily Journey & Associates for about six years now. I originally came across their services while looking for someone to train my staff and I to manage our website independently. Emily worked with us and was able to get us successfully trained – to the point that we were easily able to manage the website on our own (with the occasional question emailed to Emily or one of her friendly team members). As the business grew, the time we were able to personally dedicate to management of the website became limited. Emily and her team were there to take over and manage all aspects of the website at that point. They've done so ever since and we couldn't be more satisfied with the results. I always trust that the website is in very good hands. The results have been consistent. Emily and her staff are accessible, knowledgeable, friendly and highly responsive. Year after year, they've continued to exceed our expectations. I highly recommend their services."
Brian Harmych, MD
Harmych Plastic Surgery
---
#2. It's a lot of work
WordPress ecommerce maintenance is not an area where you can skimp or cut corners. There are several aspects of your site that need maintenance. And some of these maintenance tasks need to be done as often as every day.
Basic website maintenance includes things like:
Backups
Security updates
Plugin or theme updates
Content changes or updates
Design changes or updates
SEO optimization
User management
For a more sophisticated website, you will want to incorporate advanced support — which is something we offer as part of our website maintenance packages.
#3. It's smart to outsource–in part
Website ecommerce maintenance is important but it can also be a drain on your time and resources. That's why it's a good idea to outsource at least part of this responsibility.

Our team at Emily Journey & Associates has been helping people with ecommerce website maintenance since 2012. We offer ecommerce maintenance plans that support your website health and user experience.
WooCommerce Website Maintenance / $599 per month billed monthly
Custom Website Maintenance / Pricing varies
Basic Website Maintenance Plan
Great for companies that need standard monthly maintenance with basic content updates.
Monthly Subscription
$299/mo
---
Backups, security updates, and basic content changes
---
Preferred pricing for larger projects
---
We respond to your communication within 24 hours.
---
Direct access to your Website Manager
WooCommerce Maintenance Plan
Ideal for e-commerce websites that need more attention each month.
Monthly Subscription plans starting at
$599/mo
---
Advanced security and support for websites using e-commerce, membership portals, multi-site, event calendars, and other types of websites requiring more attention.
---
Preferred pricing for larger projects
---
We respond to your communication within 24 hours.
---
Direct access to your Website Manager
---
With all ecommerce maintenance plans, you receive direct access to your website manager and responses to communication within 24 hours.
#4. WordPress training is an option
Another option is to get WordPress training so you can learn the best practices to maintain your site. WordPress training for ecommerce makes a big difference. A lot of online store owners flounder because they spend too much time trying to figure out basic ecommerce tasks. WordPress training with an instructor at Emily Journey will improve your confidence and save you time.
Our WordPress instructors are available to meet with you virtually or in-person. We customize your training to you or your staff's needs and goals, with an interactive, hands-on experience to help you learn what you need to know about maintaining your unique website.
#5. You'll need to continue long term
WordPress ecommerce maintenance is not a one-and-done scenario. Even after you complete training, there's still more to do. And it's important to understand you can't outsource 100% of your website's maintenance.
As an online store owner, you need to be equipped to maintain your store even if you've hired someone else to do regular maintenance. There are simply too many day-to-day ecommerce maintenance tasks that require you to be hands-on with your website.
Contact our friendly office at (844) 972-6224.
WordPress Ecommerce Website Maintenance
Do WordPress sites need maintenance?
Yes, WordPress websites need maintenance. You need to maintain your WordPress site to keep it safe from hackers and to ensure you're providing a good user experience. While some maintenance tasks only need to be done a few times a year, others should be completed every day.
How much does it cost to maintain an ecommerce website?
Website maintenance cost varies based upon how sophisticated your website is, as well as the frequency and volume of changes you need. If you work with Emily Journey & Associates, you can rely on your website manager to be responsive and professional. Our team will happily advise you on best practices and creative solutions.
Basic Website Maintenance / $299 per month billed monthly
Premium Website Maintenance / $599 per month billed monthly
Custom Website Maintenance / Pricing varies
What is ecommerce maintenance?
Ecommerce maintenance is a series of regular tasks designed to keep your website running smoothly. Maintenance addresses any gaps in security, provides fresh content to help your SEO ranking, ensures forms are working correctly, and more.
WordPress ecommerce website maintenance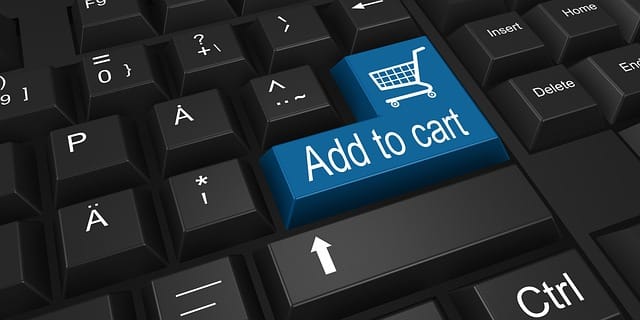 Managing an online shop and a WordPress ecommerce website is a big job. You don't have to do it alone.
Rely on our ecommerce website maintenance support to keep your site healthy. Review your options here.