In-person corporate WordPress training equips your team with the skills required to manage your company's WordPress website with confidence. At Emily Journey & Associates, we strive to help you bring your website management in-house, so you can take full control of your website.
We're a team of WordPress experts ready to offer WordPress corporate training to help your staff master this sometimes complicated platform. Watch the video above for details or read on to learn more about our customized, in-person, corporate WordPress staff training for business owners, IT staff, administrative staff, and marketing teams. Need corporate WordPress training for just one person? We do that, too!
Office: (844) 972-6224 Contact Us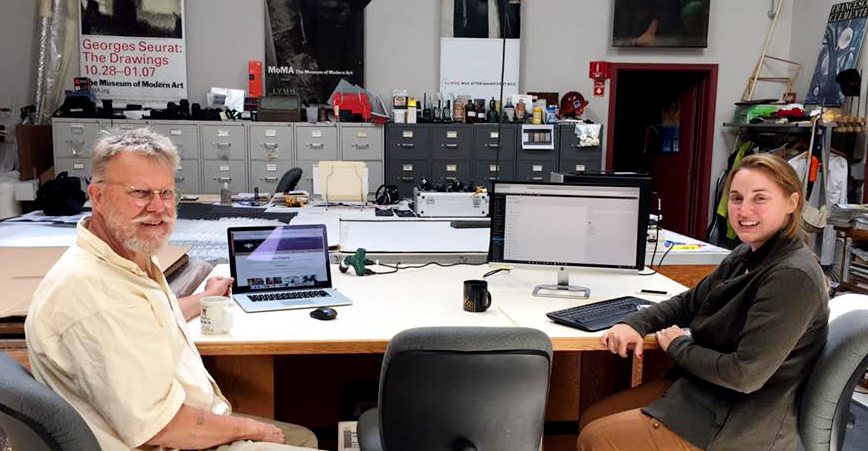 ---
Have you ever felt frustrated by the unresponsiveness of a website developer or agency? I know we sure have. If you don't have control of your website, it could take days (or even weeks) to implement small changes.
In the meantime . . .

Your company's time, money, and reputation circle the drain while you wait for important website updates. You don't have to let that happen anymore.
WordPress Consulting for Professional Development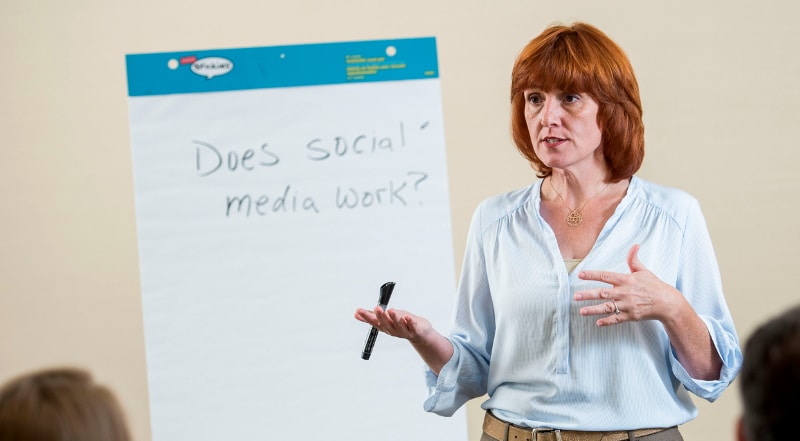 ---
Do you need one or more of your staff available to manage and update your company website? If so, in-person corporate WordPress training with Emily Journey will give your team the skills they need to be successful with this responsibility. Emily will meet with your staff as a group to teach them basic to advanced WordPress–customized for their specific needs and goals.
Fun fact: Most of our travel for corporate WordPress training is for just one staff person.
This training is perfect for:
In-house marketing teams
Your IT department
A group of key staff members
Corporate WordPress Training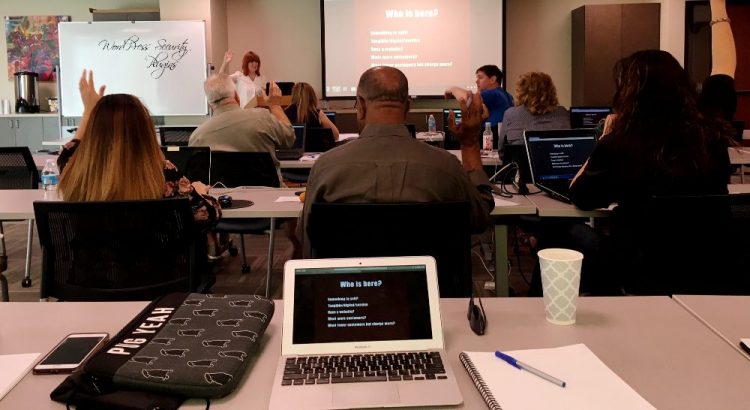 ---
Give your team the skills they need to be successful
Have your employees ever gotten frustrated or behind schedule due to an unresponsive website developer or agency? You're not the only one with this concern. Does your sales department consider your company website a valuable asset in closing sales? Too many teams lack internal command of the company website, which affects your bottom line. This lack of control means your staff may have to wait days (or even weeks) to implement changes or new campaigns.
With our corporate WordPress training, Emily Journey can help you remove the middle man and give your team control over updates. Our WordPress staff training equips your entire team with the knowledge and skills needed to run, maintain, and update your company website–all without having to deal with poor communication from third parties.
We take pride in developing hands-on, engaging learning opportunities so your team can profit from the greatest possible training. Our WordPress experts will be at your staff's side every step of the way to make sure they're fully qualified to successfully manage the website for your company.
After corporate WordPress training, your team receives an additional 60 days of ongoing email and phone support to ensure success.
Get Started with WordPress Training for Your Employees
Step 1:  Let's talk about your goals
Before we begin the WordPress corporate training, we'll discuss your goals and website challenges. Understanding what you want to accomplish helps us customize your company's WordPress training to your unique needs. This is also a great time to ask any additional questions you have about the process. Some of your questions are answered here: frequently asked questions about WordPress training »
Step 2:  Schedule the corporate WordPress training
We'll find the perfect times for your staff to get together for training. Once that's settled, we will arrange for payment. After payment, expect to receive some valuable resources based on your company's unique goals to prepare you for the training.
Step 3:  Put it into action
During corporate WordPress training, we walk through your company website. First, we'll identify the items that are common to every WordPress website. Then, we'll get into the unique challenges and structure of your company website.
We will determine what is really possible with your website. And, we will look at workarounds for dealing with difficult areas of the website. Show up prepared to get involved, take notes and absorb a lot! Our interactive teaching style in our corporate WordPress training will equip your team with exactly what they need to make informed decisions and work with confidence.
What to Expect during Corporate WordPress Training
If you want your team to sit through a lengthy PowerPoint presentation and generic handouts, this probably isn't what you want. During our WordPress staff training, Emily provides your team with an interactive, hands-on experience every step of the way.
Get access to resources for a stronger foundation and preparation.
Your team gets two customized training sessions (4 hours per session).
Receive an additional 2 months of on-going email and phone support after the class.
If your team is struggling with WordPress, it's time to get the help you need. Unlike the majority of website developers, the team at Emily Journey is approachable, quick to respond, and extremely professional. Sincerity and complete openness are values we uphold, and we will stop at nothing to ensure your success.
Let us help you achieve your goals and help your company's website thrive! Contact us now!