Imagine waking up only to find that your website was hacked or the page you were working on is suddenly gone.
In a flash, dread settles in, and you think if your website is down, you're losing valuable traffic and potential customers.
But there's one thing that can help you with this situation – it's having a specific plan in place.
A WordPress maintenance plan. And it's crucial to have a plan if you want to avoid potential disasters on your business's website (and revenue).
What does that mean exactly?
And what do you need to do to maintain your WordPress website? You probably know to check your website regularly to ensure its security and performance, but is there anything else you're missing?
Do I need a website maintenance plan?
Let's say you feel your website is fine. No bells and whistles are going off to alert you that your website is malfunctioning.
So, the question then becomes, why do you need a WordPress maintenance plan in the first place? I'm sorry to say that website maintenance services are regular tasks all business owners should set in place.
Fortunately, website maintenance can be done hourly, weekly, or monthly.
Most of these actions are to troubleshoot and handle security issues – tasks your WordPress website manager can help you with.
There's no need to be a sitting duck waiting for your website to break, causing you to react to the problem.
Instead, be a smart business owner and prevent any future problems from happening in the first place by having a consistent and regular WordPress monthly maintenance plan.
Contact our friendly office at (844) 972-6224.
Contact Us
Emily's team knows how to do this

"Emily Journey has managed our website for 3 years and at least 80% of our business has come from the website they developed and manage for us. We've tried print, radio and online ads, but nothing compares to a website that is functional, well designed, and at the top of the list. She knows how to do this and the web site is the single biggest reason we have grown from 3 planes to six planes in just two years."
Pat Rooney, Owner
Sundowner Aviation
What should a website maintenance plan include?
Maintaining a WordPress website is different from maintaining other types of websites because of its unique structure and security concerns.
If you're new to using WordPress, you'll end up spending too much time learning how to use WordPress rather than doing what you do best – selling.
At Emily Journey and Associates, we offer monthly website maintenance packages. Here are some examples of what our experienced website managers do on a regular basis.
Monthly services that are always included in the Basic Website Maintenance package:
Security updates and backups
Frontend (public facing) website updates and changes as requested
Theme and plugin updates
Server and hosting management activities
Domain management
Phone and email consultation
Research and troubleshooting
The Advanced Website Management Package allows for a higher level of service:
Support for e-commerce websites or membership websites
WordPress Multisite support
Support for websites with podcasts
More frequent website editing
Up to 1-hour of WordPress Training per month
Publishing content* (SEO articles, videos, images, events, etc.)
Need a combination of services for your unique website maintenance needs? We've got your back. Customized service packages start at $650/month.
*Content development quoted separately.
The following WordPress maintenance plan examples of services are available only to our Website Management subscription clients.
Plugin Research, Testing, and Troubleshooting
WooCommerce development and troubleshooting
Website Speed Optimization
Security Plugin Configuration and testing
Event Calendar Configuration and testing
Support ticket system development
Complex Form Development
Payment processor configuration and testing
Complex shipping configuration and testing
Podcast publishing
Coupon and discount configuration and testing
Custom product configurations
Malware Removal
Career page and application form development
Newsletter Management
Email Marketing Content Development
Membership System Development
Development of protected content libraries
Custom font installation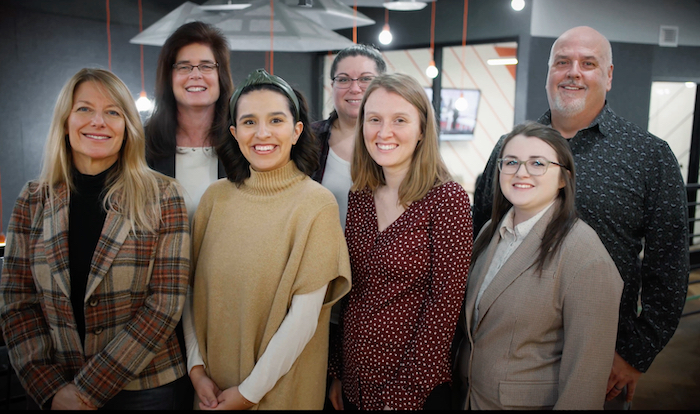 With all of that thrown at you, how do you choose the best WordPress maintenance plan to suit your business needs?
Start by deciding how often you want your website backed up.
This depends on your website's traffic and how frequently you update your pages – backing up your website once a month or bi-weekly is probably enough if you only update it occasionally.
However, if you update your website regularly or if your website gets a lot of user-generated content (like comments) you may want to back up your website more frequently – weekly or daily.
Think of something like a monthly maintenance WordPress plan that offers basic maintenance like theme and plugin updates, domain management and server and hosting management.
Decide what type of support you need next – DIYing it all or letting the professionals take over. If you're comfortable troubleshooting WordPress issues yourself, you may only need email support.
Otherwise, opt for a WordPress maintenance plan agreement with phone support if you aren't comfortable handling problematic issues.
Here at Emily Journey & Associates our clients expect top-level support. You can contact us at any time. We respond within 24 hours.
If you have an e-Commerce website or a portfolio of websites then go with the Advanced Website Management Package for higher level services like website and podcast support, more frequent website editing, and up to one hour of WordPress training every month.
Finally, consider your budget. WordPress maintenance plans vary widely in price, so it's important to choose one that fits within your budget.
In the end, you may only sign up for one or two services like graphic design, website migration or social media management and judge if that's enough of a WordPress maintenance plan for you.
Let's look at how much it costs to hire someone or an agency to maintain your WordPress website.
Contact Website Maintenance Experts
How much does WordPress maintenance cost?
At EJ&A, WordPress site maintenance costs anywhere from $199 to $1,500 per month, depending on the size and complexity of your website. The average maintenance plan is $599 per month.
Hiring a freelancer is generally less expensive than hiring an agency, but finding a qualified and reliable freelancer can be more difficult.
There are lots of freelancers out there who claim to be experts at maintaining websites. However, they often lack experience and professionalism.
At Emily Journey & Associates, we've been helping people with their websites since 2012.
It's also important to have a written contract outlining the specific tasks and expected turnaround time for each task – something a freelancer may not provide.
Hiring an agency can be more expensive, but it can be the better option if you don't have the time or resources to manage your website.
Agencies like ours typically have a team of qualified professionals who can help with all website maintenance needs, including performance optimization, security updates, and support for e-commerce websites.
If you don't have the budget to pay for regularly scheduled maintenance, you'll probably have to wait until there's a problem before getting any attention from a web maintenance firm.
This approach isn't sustainable because, eventually, your website will start breaking down. Then, you'll pay a premium to get a professional to look at your website quickly when there's a crisis.
As you can see, hiring someone or hiring an agency has its pros and cons but it's better than being a sitting duck and doing nothing about it.
Your next steps
The best way to find a maintenance plan that fits your needs is to give us a call or use our online inquiry form. We can help you figure out the best WordPress maintenance services plan for you and for your business.