Improve the functionality of your website with great plugins. But, you have to be careful. Plugins are the most common cause of problems on websites. Plugins can do everything from helping you with search engine optimization to creating backups of the website to making your website run faster. Review my list of great plugins for WordPress and go forward with confidence.

Plugins and widgets can save you time, increase your website traffic, and help you do twice the work in less time. Here are some great plugins you can take advantage of.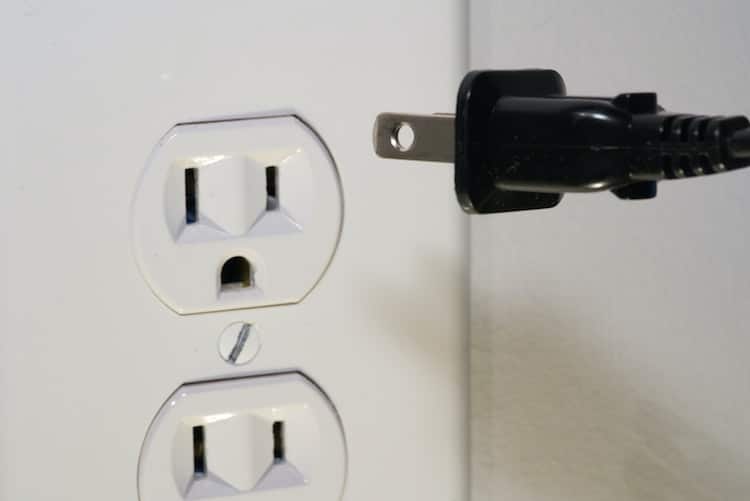 Office: (844) 972-6224 Meet Our Team
Make your website pages load faster with this caching plugin. Every website requires a great caching plugin. It's not free but it more than pays for itself with it's super simple set up and dramatic improvement of website speed. It's the best caching plugin ever to optimize the load time and performance of your WordPress website. WP Rocket™ is constantly recommended as the most powerful caching plugin. Use this plugin in combination with the free Smush-it plugin for image compression.
A powerful yet user friendly plugin that automatically creates a context specific index or table of contents (TOC) for long pages (and custom post types). More than just a table of contents plugin, this plugin can also output a sitemap listing pages and/or categories across your entire site. Want to see this plugin in action? I'm using it in this post. Check it out just above.
This plugin is another must have for every website. And, it's free. Woohoo! Redirection is the most popular redirect manager for WordPress. With it you can easily manage 301 redirections, keep track of 404 errors, and generally tidy up any loose ends your site may have. This can help reduce errors and improve your site ranking.  Super important.
A tried and true plugin. I've used this one for years. I like using this plugin because it makes testimonials stand out and look really good. You can opt to add star ratings and organize your testimonials by category. Here's the creator of the Testimonials Rotator plugin, Hal Gatewood, to tell you about his plugin himself. Great guy.

Adding a Frequently Asked Questions (FAQs) section to your website, either as a full page or even just as a sidebar widget, can be a crucial tool to help your customers get the answers they need, fast. Asked Questions can be a one-stop-shop for staff, users, and anyone else who may need answers. A well written Frequently Asked Questions page can give users the answers they need without reading tedious documentation.
This is the best FAQ plugin I've found and it looks great, too.
Every business owner knows (or should know) how important search engine optimization is for websites. The Yoast SEO plugin makes it incredibly easy for small business owners to optimize their websites, whether it is meta descriptions, page titles, images, sitemaps, and more. Small business owners looking to prime their websites for search engines should seriously consider this plugin.
One of the flaws with WordPress is that it doesn't have the functionality to create and manage contact forms on a website. Thankfully with Gravity Forms, however, you can quickly create and display well-designed contact forms on your website. It is a paid plugin, but the ease of use and practicality makes it worth the cost.
This plugin automatically checks a website for broken links and images. Keeping a site free of broken images and links is vital for SEO– and it's important to spot them before customers do.
I love this plugin. Moving a WordPress website is a lot quicker and easier with Duplicator Pro. But, you do have to watch the video tutorial a few times over to get it right. With over 20 million downloads the free version of Duplicator gives WordPress users the ability to migrate, copy, move or clone a site from one location to another and also serves as a simple backup utility. Duplicator handles serialized and base64 serialized replacements. Standard WordPress migration and WordPress backups are easily handled by this plugin as are zero downtime migrations. I use the Pro version found at https://snapcreek.com.
This is a great plugin for creating links for SEO throughout your website. Link Whisper shows you which pages have very little or no internal links pointing to them. Then, you can quickly click to add new internal links to those articles with very few internal links pointing to them. Awesome.
The selection of plugins and widgets for WordPress is as robust and comprehensive as the content management system itself. If a small business owner has a need, there is probably a plugin out there to meet it. When choosing plugins and widgets it is important to keep business goals in mind and choose the best option to help you meet those goals.
WordPress's customization options are many. WordPress is a powerful, user-friendly content management system that gives users an almost endless number of options they can use to alter and customize the platform. This flexibility makes it an ideal solution for small business owners, and the numbers agree – almost 35% of all websites on the Internet ran on WordPress in 2020. Tens of thousands of websites are created with WordPress every day, and small business owners aren't alone in their love of WordPress. Big brands like CNN, the National Football League, Time, and Major League Baseball have all made their homes on the web using WordPress.