Low priced website maintenance services are easily found. But, here's what you need to know about cheap website maintenance services: They suck.
Hiring a website manager is a lot like choosing a hair stylist.
Can you get a $10 haircut? Sure. Do you want one? No way.
You pay more for experience, quality and professionalism. You're not looking for a bargain when it comes to this important personal service.
The same is true for your website. You have a vision and goals for your business. Your website manager should be experienced, provide quality results, and do everything in a professional manner.
Contact us today to learn more about our professional website maintenance services.
Office: (844) 972-6224 Contact Us
At Emily Journey & Associates, we talk with business leaders from diverse industries about their website problems and goals every day. When a new client shows up on our doorstep, they've often been put through the wringer by their most recent website maintenance service provider.
A surprising number of people feel held hostage by their website developer–who fell off the face of the earth soon after launching the website.
"I'll go ahead and say it. Poor communication and lack of professionalism are serious problems in my industry." – Emily Journey, Founder and CEO
Here's what you get from low priced website maintenance services:
"We're frustrated that we continually find people in this space that are not as committed to our success or our standards."
"We have a very bulky WordPress website and the people who developed it are no longer in the business."
"We have come to realize our contractor is not familiar enough with WordPress and has not been reviewing plugin updates."
"I am very frustrated and the website is pretty lame."
"I'm in an urgent situation because the website is down. It displays "fatal error"…from the visitor's perspective…"
"One of the reasons we are overhauling the current site…was because of a lack of commitment, follow-through and availability. Sound familiar?"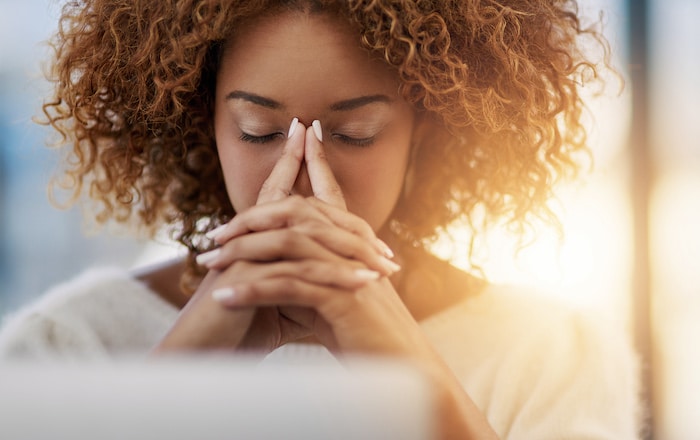 Here's what you can expect from our website maintenance services that cost more:
"They are timely, communicative and thorough in their work and communications. Couldn't recommend them enough!" – Heather Yakes, ActionCOACH Central Ohio
"My website manager Eve continues to provide me with superb support and is constantly on the look for things that would help me and my business." – Catalina Reasoner, Celistial Art
"Emily and her staff are accessible, knowledgeable, friendly and highly responsive. Year after year, they've continued to exceed our expectations." – Dr. Brian Harmych, Harmych Facial Plastic Surgery
"Lynsie was diligent to understand our priorities and business rules before starting, and we were very pleased at how quickly the work was completed." – Mike Nowlin, Eastmoor Civic Association
"WOW! Did business interest increase! Thanks EJ & Associates for taking a very important task off my plate!" – Shellee Fisher, Shellee Fisher Photography
Hiring the wrong person to manage your website (or not hiring anyone at all) can have disastrous results. 
A poorly maintained website can impact your profitability, customer loyalty and overall reputation. And most website issues I hear about were preventable with basic website maintenance from a reliable service provider.  
If you're tempted to try cheap website maintenance services rather than paying for an established, reputable agency, ask yourself this: can you really afford to go the cheap route?
Your website maintenance cost may not be as high as you think. Contact our office to find out how you can work with a dedicated website manager. Call us at (844) 972-6224 or send us a message through our website maintenance inquiry form. 
Office: (844) 972-6224 Contact Us
Why even pay the cost of website maintenance?
I get it. I'm a business owner. You're busy running all the parts of your business or all the marketing activities, and the bigger the business gets, the less time you have to devote to each and every part.
You don't have time to be hands on with your website. And that's OK. What's NOT OK is letting the website slip through the cracks.
If you're reading this, you likely know that you need assistance with managing your website. Congratulations! Like they say, being willing to ask for help is a big first step.
So where do you find the right kind of help?
Don't do this
I see too many businesses and organizations try to save money by handing off responsibility for the website to an inexperienced marketing employee with no background in website management. Or an intern. Or, in the case of nonprofit organizations, a handy volunteer.
They wouldn't hand over the accounting to a volunteer or a summer intern, so why do they do that with the website?
Another popular solution for cheap website maintenance is to hire a freelancer. The internet is saturated with freelancers who advertise website management as a service.
Too many freelancers are thrilled to take your business, but when it comes to fulfilling their promises, they just don't show up. They don't listen to you. They don't get back to you. They don't have the depth of knowledge needed to properly manage your site.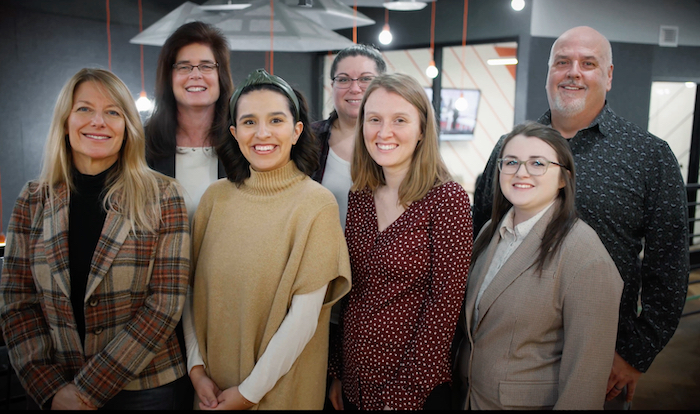 Find the right website manager for your business
Hiring a reputable agency like Emily Journey & Associates for website maintenance is worth the extra money. Every single time. Besides the fact that you can't put a price on peace-of-mind, working with Emily Journey & Associates means:
You are connected to a TEAM of experts who are specifically trained to handle websites like yours. The team broadens their expertise through one another. Problem solving is a group activity. If your website manager is sick, other experts are there to step in.
The cost of website maintenance is spelled out, so you can decide how much you want to invest on a monthly basis. No surprise! invoices from an uncommunicative freelancer.
You have a clear picture of what other companies have experienced with Emily Journey & Associates and said about our service.
At Emily Journey & Associates, our website managers are also SEO experts, so they not only maintain your website, but also offer advice to improve it.
At Emily Journey & Associates, we've helped businesses with their websites since 2012. We fulfill our promises to offer the communication, professionalism, and consultative approach that you expect from a trusted business partner.
What's included in the cost of website maintenance
It's easy to oversimplify website maintenance if you're not on the frontline managing your website. No crime there. It's like every other thing in life that we don't value until an expensive problem comes up.
Once you understand the risk of not properly maintaining your website, choosing a reputable website manager over a cheap one becomes important.
Basic website maintenance
There is a lot that goes into website maintenance. At least if you want to do it right. The basic aspects of website maintenance include:
Security updates and backups
Updating content and information
Theme and plugin updates
Fixing broken links
Server and hosting management activities
Domain management
Testing forms
Plugin testing, configuration and troubleshooting
Website speed improvements
Image optimization
Payment processor configuration and testing
Custom product configurations
This isn't an exhaustive list. Depending on the type of website you are operating, you may also have to perform other crucial maintenance tasks regularly. 
If you don't keep up with this type of basic maintenance, you could find yourself scrambling when something does go wrong — most likely paying a high premium for someone to look at your site ASAP.
Review our monthly website maintenance packages here ⇒
Advanced website maintenance and optimization
What's more, the list above is not inclusive of the ongoing work that should be done to ensure that your site shows up in search engines and converts customers once they are on your site. Such work as:
Creating new content (like blog posts)
Optimizing existing pages so they show up in search
Adding videos to engage users
Performing tests to increase conversion rate
Redesigning pages to improve user experience
Meet our team of WordPress experts »
Contact our office to find out how you can work with a dedicated website manager. Call us at (844) 972-6224 or send us a message through our website maintenance inquiry form.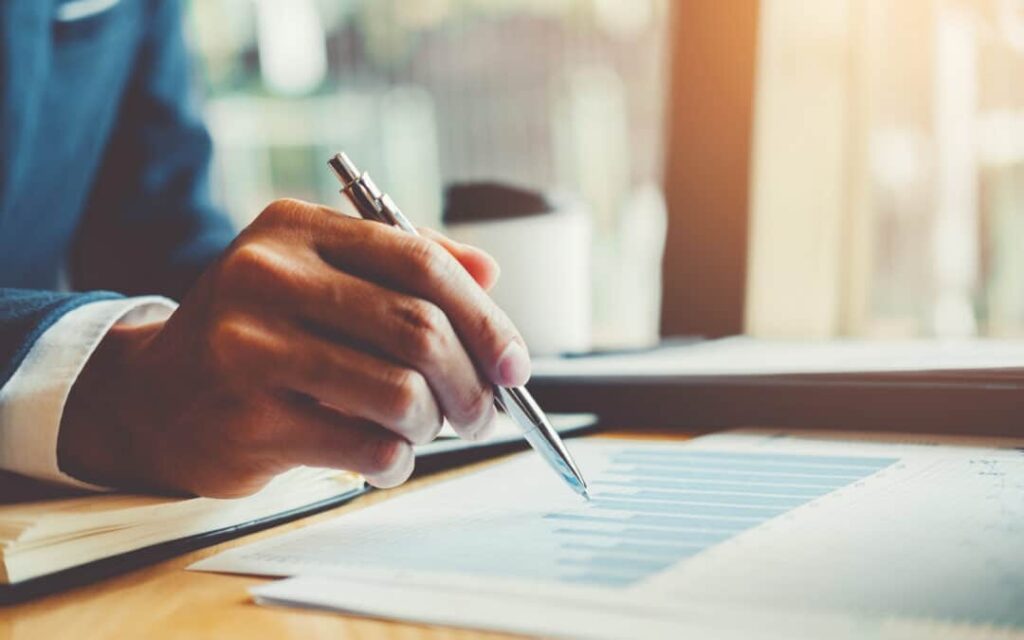 Average cost of website maintenance
There is no average cost of website maintenance.
How much does it cost to run a website? If you really want a number, an article on Hubspot states, "The average cost of maintaining a website ranges from $400 to $60,000 per year."
You will always have the cost of your domain name and web hosting, but beyond that, website maintenance prices depend on factors like:
How much effort you personally put into maintaining your site

Whether you have an ecommerce website, a membership website, or other advanced functionality

The quality of the foundation or theme

The quality of the plugins in use

The backup and restore process

The quality of the hosting platform

The amount of traffic your site receives

The frequency of updates
Our plans at Emily Journey & Associates cost between $299 and $3,000 per month depending on your goals. We also offer hourly services, though we recommend a monthly maintenance package.
EJ&A clients can count on:
Direct communication with their website manager
A 24-hour response time during the workweek
Options for WordPress training
A strong focus on search engine optimization
In terms of pricing, we are among the higher priced agencies for a website maintenance package. And that's for a good reason: our experienced website managers are also WordPress instructors and SEO specialists. Their high level of expertise paired with first class customer service makes us the premiere provider of website maintenance in the United States.
Our website maintenance packages are:
Basic Website Maintenance / $299 per month billed monthly
Premium Website Maintenance / $599 per month billed monthly
Custom Website Maintenance / Pricing varies
Basic Website Maintenance Package
Great for companies that need standard monthly maintenance with basic content updates.
Monthly Subscription
$299/mo
---
Backups, security updates, and basic content changes
---
Preferred pricing for larger projects
---
We respond to your communication within 24 hours.
---
Direct access to your Website Manager
Premium Website Maintenance Package
Ideal for larger websites that need more attention each month.
Monthly Subscription plans starting at
$599/mo
---
Advanced security and support for websites using e-commerce, membership portals, multi-site, event calendars, and other types of websites requiring more attention.
---
Preferred pricing for larger projects
---
We respond to your communication within 24 hours.
---
Direct access to your Website Manager
We don't shy away from saying that we're a higher-priced agency. We're also one of the most experienced. Our website managers have years of experience working as WordPress instructors and SEO specialists, and they offer superior customer service.
Talk to us about your website maintenance needs and we'll find the best plan for you. Contact us at (844) 972-6224 or send us a message through our website maintenance inquiry form.