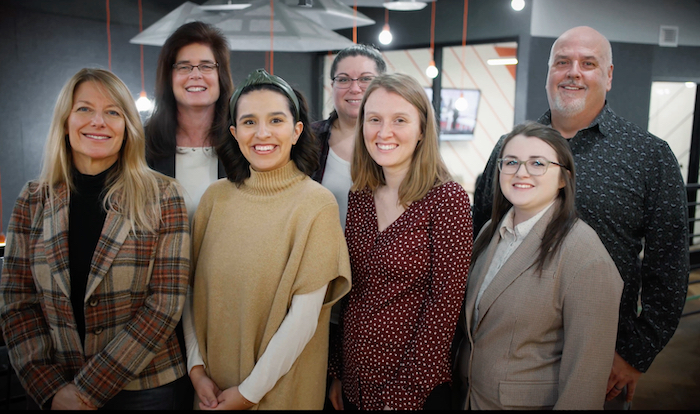 I was shocked when I read that the percentage of women in tech-related jobs has decreased over the last 2 years (I'm writing this in early 2023).
Source: Exploding Topics
Only about a quarter of tech-related jobs are held by women. But decreased? I thought we were making more progress.
My company, Emily Journey & Associates, is a woman owned website maintenance company. I've figured out a way to hire more women into technology positions—positions traditionally dominated by men. It's not difficult to attract and hire women when you treat them with respect, trust them with autonomy, and compensate them fairly. Why don't more companies practice this?
This isn't to say that I don't hire men (I do!)—and I certainly don't limit my clients to just women (I don't!)—but it feels good to defy the statistics.
Hire a woman owned website maintenance company. Learn about our website maintenance packages.
The start of my website maintenance company
I wasn't a woman in tech from the start of my career. In fact, I took a pretty indirect route, with stops in social work, owning a brick and mortar store, and politics.
In 2012, I was 42 years old, unemployed, and struggling with addiction. I was motivated by my need to pay the bills and have a better life. As I recovered, I saw an opportunity to start my own business by learning WordPress.
I invested in WordPress for one primary reason: independence. I wanted to make rent and pay my own bills. And, I wanted the independence to transition from selling for other people to selling my own material.
It wasn't easy. I struggled to learn WordPress because I tried to do it on my own. When I finally got good at it, I decided to help others master WordPress, so they didn't have to take the long road that I had taken. That's why I started teaching WordPress.
Learn about my unique approach to WordPress training. Fill out our inquiry form and our friendly office will get in touch with you.
Growing a woman owned website maintenance company
Finding the courage to fail
To grow the website maintenance company I have today, I had to stop comparing myself to other business owners and trust my own ideas. Getting over that mindset hurdle was difficult because I didn't have a track record of success. It felt safer to use the ideas that other business owners had already tested.
It took courage for me to test my own ideas and endure the failures that would inevitably result from some of them. Once I learned that failure is an important element of success, I gained the courage to test even more of my ideas.
One idea that was spot-on, however, was that a tech business that attracts talented women leads to profit and a reputation for outstanding professionalism. My team is second to none.
Today, I love being an example of a woman in leadership—a woman who uses her power and voice to create positive change in her industry. That power to lead and inspire others is what motivates me today.
Paying it forward
I saw what worked in my business—and heard from new clients what wasn't working with their current website maintenance companies. So I found myself in a position to help others pursue a career in website development.
Knowing that most aspiring developers not only need to grow their technical skills, but also their business acumen and client satisfaction IQ, I developed a list of best practices for new developers to increase their chances of success. A few examples include:
Tell the truth
Get paid faster
Assist your clients in making informed decisions
Sweat the small stuff
Speak in ways you can be understood
Be responsible for your mistakes
I'm proof of the potential for independence and income through a career in WordPress development. Today, I encourage others (especially women) to pursue this path if it interests them.
A great place to start a career in website development is WordPress training. Learn about our customized, hands-on approach.
Course Details WordPress Training FAQs »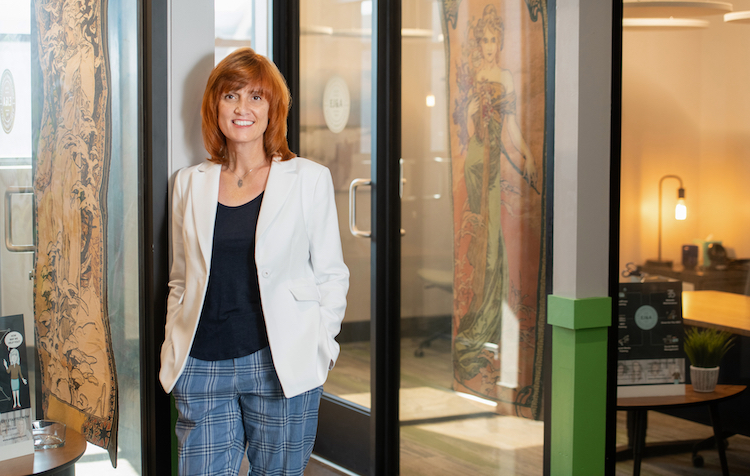 The hallmarks of a great website maintenance company
Being a woman owned and women-led website maintenance company has influenced the way that we approach client service and how we do business.
There's no doubt the character of Emily Journey & Associates has evolved from the character of our employees.
When working with a website maintenance company, look for these qualities:
They are great communicators
They under-promise and over-deliver
They empower their clients
They work efficiently
Don't settle for less.
We talk with business leaders from diverse industries about their website problems and goals every day. When a new client shows up on our doorstep, they've often been put through the wringer by their most recent website maintenance company or website developer. This doesn't have to be your reality.
The EJ&A team has developed a reputation for a high standard of professionalism. Contact our friendly office at (844) 972-6224 or send us a message through our website maintenance inquiry form.
They are great communicators
The best website maintenance companies are great communicators. You want to work with someone who can speak AND listen: someone who hears what your needs are, can translate them into actionable steps and keeps you informed about progress.
Never be left to wonder what your website manager is up to. If they drop off the planet for weeks at a time, you're wasting time and money trying to keep track of a lost cause.
Emily Journey & Associates is an excellent choice for your website maintenance if you want direct access to your dedicated website manager.
They under-promise and over-deliver
When it comes to a website maintenance company, the old adage applies. If it sounds too good to be true…
This can be a hard line to walk, especially if you're new to working with website maintenance companies. You want to work with an ambitious team with big ideas, but you don't want to pay for promises that never materialize.
At Emily Journey & Associates, we make a point of under-promising – especially when it comes to timelines and turnaround times. We can't always accurately predict how long a project will take, so we're conservative in our time estimates. As a result, it's a pleasant surprise when we can accomplish tasks ahead of schedule.
They empower their clients
It's unethical for your website maintenance company to restrict your access to your own website. At the beginning of your working relationship, make sure it's clear that you expect top level access to your hosting account and website dashboard.
It's simple: the site is a business asset. If your website maintenance company (or web developer, designer, or content manager for that matter) won't give you access, don't work with them!
They work efficiently
Clients have approached us countless times feeling utterly defeated by an unresponsive, almost comically slow website maintenance company. The key word, though, is almost—it's never funny when you miss a launch date or your website goes offline.
An experienced expert knows how to prioritize tasks, meet deadlines, manage projects, and solve problems quickly. At Emily Journey & Associates, we focus on the details that keep your website running smooth and up to date.
Ask us about our website maintenance packages with a dedicated website manager.
Office: (844) 972-6224 Contact Us
EJ&A website maintenance company
Sometimes, your website is stuck between a rock and a hard place. We can help you understand your options and equip you to make informed decisions.
Emily Journey & Associates offers monthly website care plans for established businesses and nonprofits. As our client, you get direct, dedicated access to your website manager which allows us to understand your website in-depth. We get to know your goals and challenges. We prove our value and, over time, become your trusted website advisors.
Your website manager at EJ&A does more than keep your website secure and up-to-date. Our professional and highly skilled website managers are also WordPress instructors and SEO specialists. Their high level of expertise paired with first class customer service make us the premiere provider of website maintenance services in the United States.