---
You know the benefits of WordPress and you're ready to power your website. There's only one problem: You have no idea what you're doing. Learn faster when you work with a WordPress Tutor at EJ&A.
Work With an In-Person WordPress Tutor
Looking for an in-person WordPress tutor? You're in the right place. That's exactly what we do.
If you're having trouble navigating homepage layouts, theme options, SEO optimization, and page builders, we can help you feel more comfortable. Get up to speed faster with customized WordPress tutoring for your specific website challenges.
Advanced WordPress Tutoring
Wasting time watching WordPress tutorial videos that don't apply to your website? Learn to use WordPress quickly with a WordPress website coach. Watch the video above for details on finding your Basic to Advanced WordPress tutor online, or contact us via phone or contact form.
Office: (844) 972-6224 Contact Us Course Details →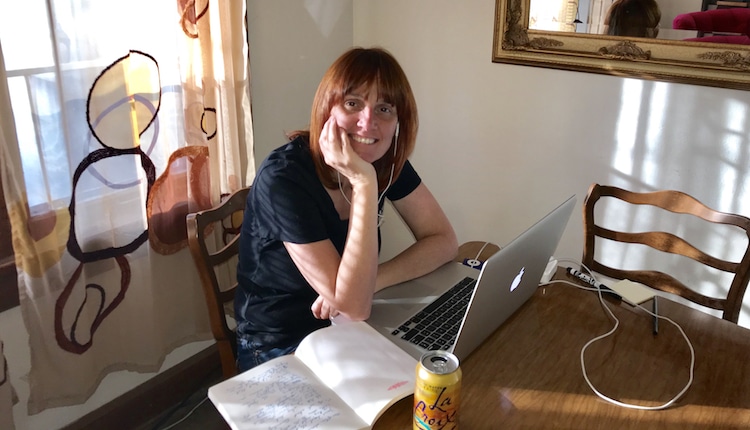 Meet virtually or in-person with one of our WordPress experts to walk through everything you need to know about managing your particular WordPress website.
WordPress tutoring is perfect for:
Independent business owners such as retail shop owners, real estate agents, coaches, speakers, and other service professionals
Administrative staff members who manage the company website
IT professionals, graphic designers, and marketing professionals who want to expand their skill set
Up and coming bloggers who need help marketing their content
Anyone who wants to build a website and showcase their passion
How I learned WordPress Without a Tutor
---
When I started learning WordPress, I did it the way many of you have tried: without help.
I struggled to get the hang of it for more than a year. I watched a lot of amateur YouTube videos that were sometimes helpful but were mostly useless and out of date. I wished that I had somebody to call on whenever I had a question or ran into a roadblock. But, I didn't. I was on my own. Finally, after almost two years of persistent effort and building a few websites on trade, I had a solid handle on the platform.
I don't think learning WordPress has to be so tough.
Two years is a long time. So when I decided to learn Search Engine Optimization (SEO), I decided to take a faster route.
I hired a virtual tutor who coached me from Denver.
During our virtual tutoring sessions, I was impressed with how easily he communicated his knowledge and authority on the topic – he provided answers for questions I didn't even know to ask! That was my first experience with virtual learning and it was worth every penny.
Is Virtual WordPress Tutoring the Best Option?
Despite my initial hesitations about virtual instruction, I am thankful that I took the plunge. I know it can seem "not quite as good" as face-to-face learning. I wondered:
Could I really learn this way?
Would I get as much value from the training?
Thankfully, I didn't let my doubts get the best of me. That virtual learning experience not only changed the way I did business – it changed my life.
I invested in WordPress and tutoring for the same reason you're here today: independence.
For me, I wanted the independence to transition from selling for other people to selling my own material.
For you, independence may mean something different. Maybe you want to:
Save money by not having to hire someone to do this for you.
Break free from a reliance on an unresponsive marketing agency.
Handle this responsibility that's been handed to you by your boss.
My path to mastering WordPress led me down a road of trial and error, a bad experience with an affordable website designer, launching my own web design agency, and meeting all kinds of business owners.
Your journey may look a bit different, but as your WordPress coach, I hope I can help you end up at a similar destination: independent mastery over this powerful platform.
Let's take a look at how we'll help you get there…
Read More About Individual WordPress Training »
Office: (844) 972-6224 Contact Us Course Details →
An In-Person WordPress Tutor
If you want the expert support of an in-person WordPress tutor, then you're in the right place.
If you're having trouble navigating homepage layouts, theme options, SEO optimization, and page builders, then work with one of our tutors to feel more confident with making changes to your website. Get up to speed faster with customized WordPress tutoring for your specific website challenges. Meet virtually or in-person with one of our WordPress experts to walk through everything you need to know about managing your particular WordPress website.
Contact us for one-on-one WordPress Tutoring options »
This is the perfect place to start for self-guided learning. Read the guide from start to finish, even if you have a foundational knowledge of the platform. It'll be a great review.
You'll study through eight main sections:
Setup a Professional Email Address for Your WordPress Blog
How to Install and Setup Google Analytics in WordPress
Recommended WordPress Plugins
How to Select a Perfect WordPress Theme
How to get the WordPress Installation on Your Site
How to Choose the Best WordPress Web Host
How to Pick the Right Domain Name
Self Hosted WordPress.org vs. Free WordPress.com
So, if there's something on that list you don't know, start here. Dig into the guide and develop a strong understanding of WordPress.
WordPress.org WordPress Quick Start Guide
I couldn't fail to include the guide published by WordPress itself. They keep it 100% updated, which means it remains accurate throughout any new updates.
It goes into the nitty-gritty details of how WordPress works.
For example, their "Create Content" sections elegantly simplifies the publishing process in five parts for writing a post, creating a page, making categories, adding tags, and editing a post or page.
If you're still attempting to understand the steps for doing things in WordPress, I think you'll find this tactile guide very helpful. It's incredibly detailed and will leave you with a working knowledge.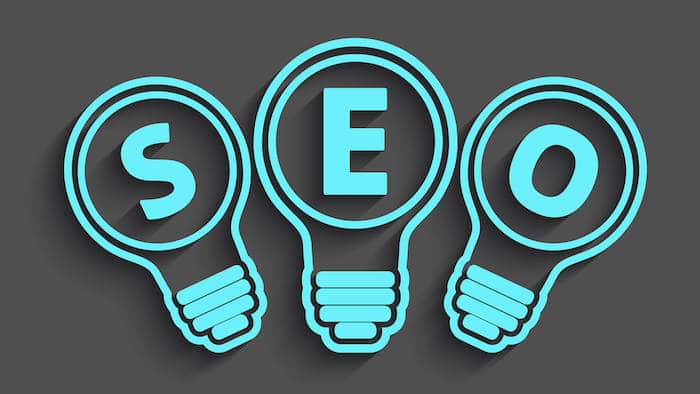 Yoast WordPress SEO
After learning how to operate the platform, you'll want to optimize it. For local business owners, the most important optimization is for search engines.
And that brings us to Yoast.
They're the premier plugin for WordPress SEO. As the authority, they published their guide, "The definitive guide to higher rankings for WordPress sites."
In it, you'll cover nine categories of SEO, ranging from advanced to beginner skill levels:
Conclusions on WordPress SEO
Measuring results
Off site blog SEO
Comment optimization
Conversion optimization
A site structure for high rankings
Advanced WordPress SEO and duplicate content
Template optimization
Basic WordPress SEO
You'll need to set aside quite a bit of time to study and revisit this guide. However, if you wanna bootstrap a successful site, this is a must-read.
This video tutorial lays a solid foundation for your WordPress knowledge. Just take a look at a few of these sections from the course…
Getting to Know WordPress
Getting Readers
Configuring Settings and WordPress Security
Users and User Profiles
Extending WordPress Plugins
Changing the Appearance of Your WordPress Site
Managing Content
Creating Pages
Adding Images and Media
Creating Posts
Getting Started / Learning WordPress
You'll learn a ton about the platform. The content goes deep into a variety of the subjects. You'll have a strong grasp of the subject by the end of each video.
I love the way their homepage explains the benefit of this tool…
Who's got time to waste on boring tech books? Tired of homemade videos filled with 'uhs' and 'ums' or confusing tech jargon? Ready to finally learn how to use WordPress to create your own website today?
They provide an online learning system that offers something to students with all levels of experience. Each lesson builds on the other. At first, you're breezing through simple tasks. Before long, you're so well-trained that you're considering firing your agency.
Video Tutorials. These teach basics of how to get the most out of your WordPress website. These easy tutorials have helped over 1.5M people.
Advanced Courses. They also offer specialty courses for those ready to advance their knowledge. Currently, they have courses for Yoast, Jetpack and Woocommerce.
If you've mastered the basics and are ready to hone your skills, start here.
Those wanting to get the MOST from their website should read this guide from beginning to end, word for word. It will give you insight into the nuances of the platform. And with a keen understanding like that, you'll be ready to accomplish all sorts of tasks.
My favorite part? Even advanced users like myself can benefit from it.
We all run into issues from time to time. Contrary WordPress themes, the latest WordPress security, information on the latest update… This is an industry where you're always learning.
And really, if you can't trust WordPress.com's advice… who can you trust?
Udemy Build eCommerce site with WordPress
Versatility. It's one of the greatest things about WordPress.
Bloggers use it to capture blogs. Small business owners use it for static information pages. But more ambitious entrepreneurs go bigger, using the platform for things like eCommerce.
There are plenty of popular eCommerce platforms. (I'm looking at you, Shopify.)
But if you have a truly large vision for your digital presence, you often need more customization options than those tools offer. With the right strategy, WordPress can be your ideal solution.
Where to start? With this series, of course. Here's how one student described it…
This course mainly covers what you will need to know to set up ecommerce with WordPress & WooCommerce. The instructor gives plenty of instruction on what to do. He is also very responsive to questions asked, which makes this class highly rated and worth taking.
Overall, this course will get you 95% set up 🙂 The remaining 5% will be on your own 🙁
— Nicholas Hickok
In this course, you'll venture through 80 lectures spanning 7 hours of video. But with its nearly perfect rating, it's clearly worth the time investment.
Searching for a WordPress Tutor Near Me? We Provide 1-on-1 WordPress Tutoring
Are you in search of a teacher in WordPress? We can help you master what it takes to perfect your skills in this content management system.
Learn WordPress faster with a real person and get answers your specific questions. We're a team of WordPress teachers who can help with your unique theme, plugins, and goals.
Contact us for one-on-one WordPress Tutoring options »