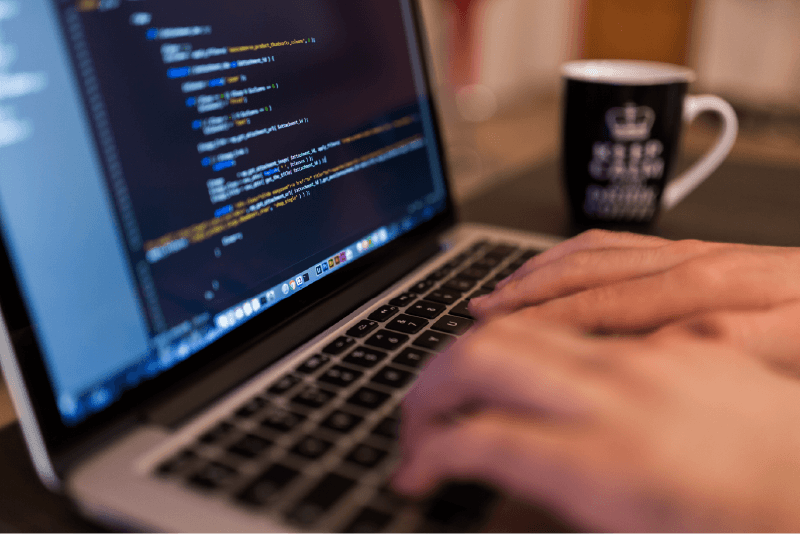 Migrating your website from Hubspot to WordPress is not a simple task. It takes a person with advanced WordPress skills and programming to move a website from HubSpot to WordPress. I assume that is not you.
Instead of struggling to do this yourself, we recommend hiring a passionate WordPress expert. Lucky for you, we already happen to know one!
Meet Dave Randhawa, Owner of WordMigration at Clever Interactive.
Call Dave: (416) 301-2848 Visit Clever Interactive
HubSpot to WordPress Migration Service
HubSpot is expensive. Sure, it has some fantastic marketing tools. Once you commit, however, it can be difficult to regain control of your site. You might feel like they've locked you in and taken the key.
When you move to WordPress, you'll have access to equally powerful marketing tools without predatory pricing. You'll save money and stress. Best of all, you'll finally reclaim full control of your website.
It's natural to seek out a CMS that puts the power in your hands. That's why we love hosting websites and blogs on WordPress. If you're ready to make the switch, Dave Randhawa can help.
Dave has moved several websites from HubSpot to WordPress for our clients. As a WordPress website maintenance company, we get plenty of requests to move from HubSpot to WordPress.
Instead of doing this ourselves, we point people to Dave. (That's why I'm writing this article.) We trust Dave with our referrals.
Call Dave: (416) 301-2848 Visit Clever Interactive
Here's our experience working with Dave on migrating the sellordiepodcast.com blog and the gitomer.com blog:
"Dave is 100% reliable. When they migrated the sellordiepodcast.com blog from Hubspot to WordPress, I was really nervous that it wouldn't look the same or as good. It turned out great and Dave even provided a little tutorial for the team.
We're going to have him migrate two more websites in the next few weeks and I have complete confidence in him."
Move from HubSpot to WordPress quickly
When you're working with an expert, you can quickly move your website and blog from HubSpot to WordPress. Here's what you can expect when you work with Dave for your HubSpot to WordPress migration:
Step 1: Contact Dave to tell him about your website and request a quote.
Step 2: Dave will quote the cost of migrating from HubSpot to WordPress. He'll move your blog from HubSpot to WordPress once he receives your deposit.
Step 3: Dave will copy your website into WordPress on his server for your review within 1 week.
Step 4: You will review the WordPress website–it will look and function the same.
Step 5: Upon your approval, Dave will migrate the completed WordPress website to the hosting account of your choice.
Dave also makes sure to set up all of the 301 Redirects for your site. This ensures you don't lose your hard-earned SEO and fall in ranking after the migration. Your move to WordPress is only an improvement if you take your rankings with you!
HubSpot migration plugins don't work
Our clients often ask us if it's possible to complete the migration themselves. While you are always welcome to try, this is a case in which expert knowledge reigns supreme. We always recommend chatting with Dave before attempting this tricky process.
Still, your impulse might be to search for a plugin for migrating from HubSpot CMS to WordPress. You might find one, but prepare to be disappointed.
We've tested quite a few plugins in our quest to simplify this process. We've yet to find something that got the job done as well as Dave.
Here are two methods that didn't quite work for us:
LLM HubSpot Blog Import plugin
This plugin claims it will seamlessly migrate your HubSpot blog to WordPress. After a quick try, we realized our blog posts were missing images, captions, and other crucial SEO elements. Ultimately, this created more work for us, and we had to do it all by hand. It just didn't seem worthwhile.
HubSpot's migration instructions
It makes sense that HubSpot's migration instructions wouldn't be clear or intuitive. They don't want to lose your business! While this claims to be a simple method for migrating blogs from HubSpot to WordPress, it was clunky and difficult.
Don't waste time on ineffective plugins. Start your HubSpot migration today.
Call Dave: (416) 301-2848 Visit Clever Interactive
After the migration from HubSpot to WordPress
After you have made the move, you might want to take advantage of some of Dave's other services. Dave will already be quite familiar with your website and you will know what to expect from his customer service. Here are some of the services you can request:
Writing blog posts. Don't have time to blog or run out of ideas? Dave offers professional blog writing and content creation services. His content is always SEO optimized and will add value to your site.
Speed Optimization. Site taking too long to load? Dave can optimize your code, settings and assets to ensure your site is performing optimally.
SSL (HTTPS) Setup. Having a valid SSL certificate is a must for gaining trust, especially so for eCommerce stores. Don't have one yet? Dave can help.
You're on WordPress! What's next?
You've migrated your website from HubSpot to WordPress. The next step is to connect with the team at Emily Journey & Associates. While Dave is our go-to guy for migrations, our in-house team of WordPress experts handles all the rest.
We can assist you if you're looking for help with the following:
General WordPress design and development
WordPress website maintenance
Help with e-commerce
SEO strategy and optimization
WordPress error repair
If you're brand new to WordPress, you can also sign up for a personalized training course. Our passionate WordPress professionals will guide you through the ins and outs of this versatile CMS. We've worked with everyone from business owners to admin teams. We know you'll love harnessing the power of one of our favorite tools.
Still have questions? We have answers! Contact our knowledgeable team to discover what Emily Journey & Associates can do for you.