Is your business struggling to get ahead? You need an online presence that accurately reflects the high caliber of your brand and captures the attention of your prospects.
Emily Journey & Associates is my team of web developers located in Columbus, Ohio. I'm Emily Journey, and since 2012, we have helped businesses increase their online revenue and reduce website cart abandonment.
Contact my office at (844) 972-6224. Emily Journey will help you strengthen your online presence with custom web developer services in Columbus, Ohio.
Office: (844) 972-6224 Contact Us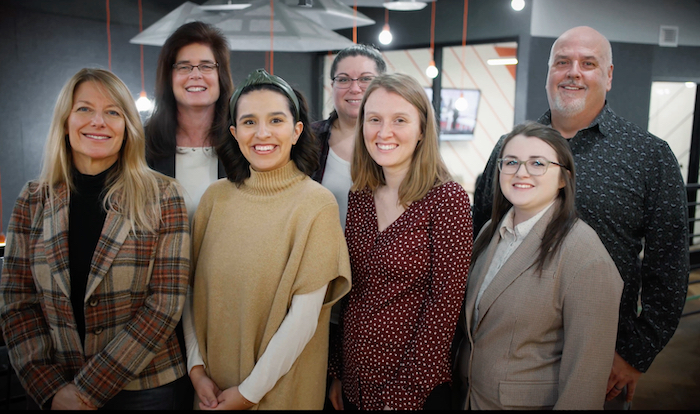 Custom Web Developer Services in Columbus, OH
Every website project is unique. That's why our Columbus, Ohio, website development services are customized to meet your unique goals.
As experienced developers, we provide tailored solutions for all of our clients. They range from established small businesses to nonprofit organizations to complex e-commerce stores. We customize our services to fit your vision and web development goals.
Our options for website design and development in Ohio include:
Custom Website Design and Development
WordPress Website Development
E-Commerce Web Development
PSD to WordPress Development
WordPress Theme Conversion
Custom Coded Website to WordPress Conversion
Smaller Web Development Projects
1. Custom Website Design and Development
To capture the attention of your prospect, you need a custom web design to showcase your brand.
Your developer approaches development and design holistically, ensuring your site is easy to use and drives increased conversion rates. Your design will include high-converting intuitive navigation, compelling content, and features that make it easy for your customer to take the next step.
Not ready for a full redesign? Your dedicated web developer will improve your current website design by integrating the latest web technologies and usability best practices.
2. WordPress Web Development
The experienced web developers at Emily Journey & Associates excel at offering the best WordPress website development services in Columbus, Ohio. Our strength is building custom WordPress websites that are both highly functional and beautiful.
You and your developer will create a WordPress website that's intuitive, engaging, and easy to use. We'll ensure your customers always have a positive user experience.
We offer a full range of WordPress development services, including theme customization, plugin installation, SEO optimization, and more.
3. E-Commerce Web Development
We are committed to helping you create an online store that gets found in searches and drives more sales. My team of web developers will create a highly functional and expertly optimized e-commerce website that converts.
Our website design and development company in Ohio makes it easy for shoppers to find and purchase products quickly.
Our E-Commerce Services Include:
Product catalog integration
Payment system setup
Shipping options customization
Wholesaler portals, and more
We also understand the importance of security and reliability. That is why our e-commerce web development services include comprehensive security measures that ensure your customers can shop with confidence.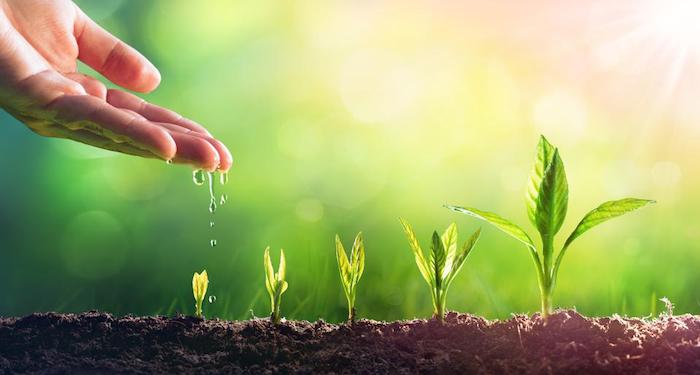 4. PSD to WordPress Development
If you already have design files for your site, our PSD to WordPress development option is an efficient way to create your website. Your dedicated web developer will turn your design files (like a Photoshop document or PDF) into a fully functional WordPress website.
Our experienced team can customize themes and create custom features to turn any PSD file into a feature-rich WordPress website. Trust us to bring your vision to life.
Take the next step. Let's discuss the goals you have for your website. Call my friendly office at (844) 972-6224 or send me a message through our contact form.
5. WordPress Theme Conversion
WordPress websites with out-of-date themes are often unattractive and expensive to maintain. Plus, they almost always pose a security risk. Protect your brand and your customers. Upgrade to a WordPress theme that secures your website and reflects the quality you offer your customers.
6. Custom-Coded Website to WordPress Conversion
If you want to switch your website from a custom-coded platform to WordPress, the experienced team at Emily Journey & Associates will help. Our goal is to offer a smooth and efficient transition.
With our custom-coded website to WordPress conversion service, we redevelop your existing website into a fully functional WordPress website. We have years of experience redeveloping sites from custom code platforms. You can feel confident that your new WordPress website will look as good (or better) than it did before.
7. Smaller Web Development Projects
You may not want (or need) a complete website overhaul. We respect your decision. Working together, we can modify your current website by pinpointing areas that need improvements. Changes can range from optimizing navigation and incorporating usability features to ensuring your site is mobile-friendly and search engine-optimized.
Office: (844) 972-6224 Contact Us
Web Development Services in Columbus, Ohio
All of our website development services include:
Mobile Responsive Design – Optimize your website for mobile users and make sure it looks great on any device.
Search Engine Optimization (SEO) – Maximize your website's SEO potential and drive organic traffic by implementing industry-leading best practices in your web design.
Secure Development Practices — We prioritize website security and implement rigorous secure development practices to safeguard your website against any potential malicious attacks.
Content Management Systems (CMS) – You have complete control over your website's content and features because we only use robust content management systems such as WordPress.
Social Media Integration – Heighten user engagement and streamline the sharing of your content by integrating your website with popular social networks.

Our web development process is structured and thorough.
End-to-End Web Development Process
Phase 1: Web Strategy and Plan
A successful website design and development process requires a solid web strategy and a detailed plan from the beginning.
Our expert web strategists at Emily Journey & Associates empower you to make informed decisions throughout the project. We start by helping you define your goals, core message, project scope, and the features or functionality required for success. Then we set milestones for completion. This information helps us determine which technologies to use and how long it will take to complete your website.
Trust us to guide you through the web development process with excellent communication, thorough explanations, and efficiency.
Phase 2: Asset Development and Collection
We take care of everything when it comes to sourcing assets for your website, including:
Finding or creating engaging images and videos
Writing compelling and optimized copy
Identifying other elements that will enhance your website
Phase 3: Design Approval
We know your website is often the first place your prospects experience your brand and message. Our thoughtful, high-quality designs use industry best practices. This will accurately convey your brand and message while creating a user-friendly layout.
We'll work closely with you during this development phase to listen to your feedback and make any necessary changes.
Phase 4: Development
Emily Journey & Associates utilizes modern web technologies and tools to create secure, fast-loading, and user-friendly websites. Our technical expertise allows us to develop your website on a scalable platform. This makes it easy to update content, add features, and make changes over time.
Phase 5: Quality Assurance and Testing
As part of our development process, we conduct thorough testing across multiple browsers and devices. Our careful testing ensures your website looks good and performs flawlessly.
Phase 6: Launch
Your website launch is the reward for all the hard work and dedication that has gone into building it. Your dedicated developer at Emily Journey & Associates takes extra measures to preserve your website SEO, so you won't see web traffic decrease after your website goes live.
Phase 7: Web Support and Maintenance
Once your website is complete, we will help you launch it on the web. We'll also provide ongoing maintenance services to keep it up-to-date. My team is here to answer any questions you might have about the launch process or ongoing maintenance. We invite you to reach out at any time and connect with our friendly, expert developers.
For more information on our Columbus, Ohio, website design and development services, contact our friendly office. You can reach us at (844) 972-6224 or send us a message through our inquiry form.
Post-Development Web Support
Emily Journey & Associates knows that website development is an ongoing process. That's why we offer comprehensive post-development website maintenance services.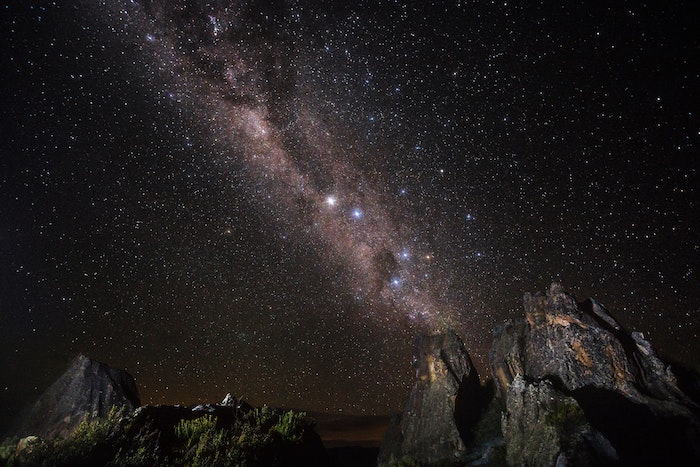 Our care plans for monthly web maintenance services guarantee your website stays secure and runs optimally. If the need arises, we also provide advanced web support services, including troubleshooting and bug fixes. My team of Columbus web developers provides full support for your website, from design and development to maintenance, optimization, and more. Whatever service you're looking for, our team will keep your website fully functional and up-to-date.
Web Design and Development Portfolio
Emily Journey & Associates takes pride in our web design and development portfolio. From established small businesses to nonprofit organizations, my team works with a diverse clientele. Our custom websites capture your unique brand identity, function seamlessly, and engage your visitors with attractive design.
Our portfolio showcases our expertise in web development services. These include e-commerce websites, nonprofit sites, websites for service providers, and responsive sites optimized for mobile users.
A distinctive website makes you stand out from your competition while preserving–and respecting–your brand. That's why our clients report increases in engagement and user-friendly experiences that drive conversions.
Next Steps for Web Development Services
Make your vision a reality and achieve your goals with a custom website that is beautiful, engaging, and seamlessly functional. Take the next step for web design and development services. Contact us to speak directly to a team member and receive answers to your questions.
Office: (844) 972-6224 Contact Us