Have your volunteers or staff ever gotten frustrated or behind schedule due to an unresponsive website developer or agency? If you don't have control of your website, it could take days (or even weeks) to implement small changes.
In the meantime. . . your time, money, and reputation circle the drain while you wait for important website updates. You don't have to let that happen anymore.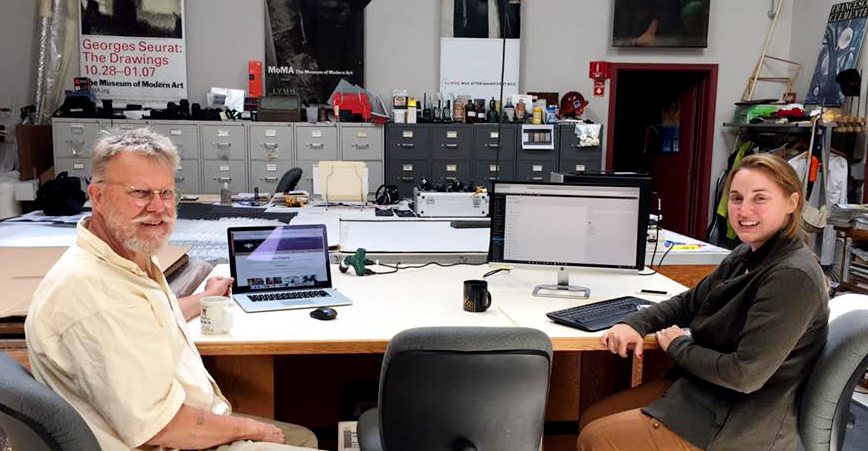 In-person WordPress training for your nonprofit staff equips your team with the skills required to manage your nonprofit's WordPress website with confidence.
We're a team of WordPress experts ready to help your staff master this sometimes complicated platform. Watch the video below for details or read on to learn more about our customized in-person corporate WordPress training for nonprofit staff, IT staff, administrative staff, and marketing teams. Need training for just one person? We do that, too!
Ready to learn more about our unique approach to WordPress training for nonprofit organizations?
Office: (844) 972-6224 Contact Us
Nonprofit Training for WordPress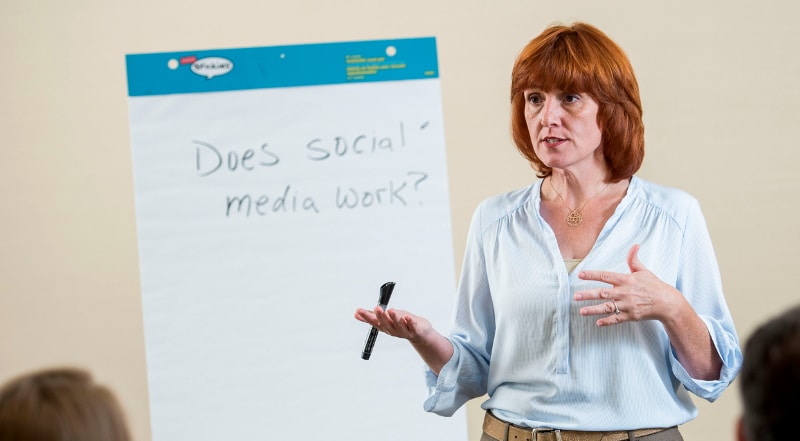 ---
Do you need one or more of your team available to manage and update your website? Do you regularly make changes to content or functionality on your site?
If so, in-person WordPress training for nonprofit employees with Emily Journey & Associates will give your team the skills they need to be successful with this responsibility.
One of our expert WordPress instructors will meet with your nonprofit staff as a group to teach them basic to advanced WordPress functionality–customized for their specific needs and goals.
Fun fact: Most of our nonprofit training for WordPress is for just one staff person.
This training is perfect for:
In-house marketing teams
Your IT department
A group of key nonprofit staff members
Admins, temps, and interns
Your leadership team
WordPress Training for Nonprofit Teams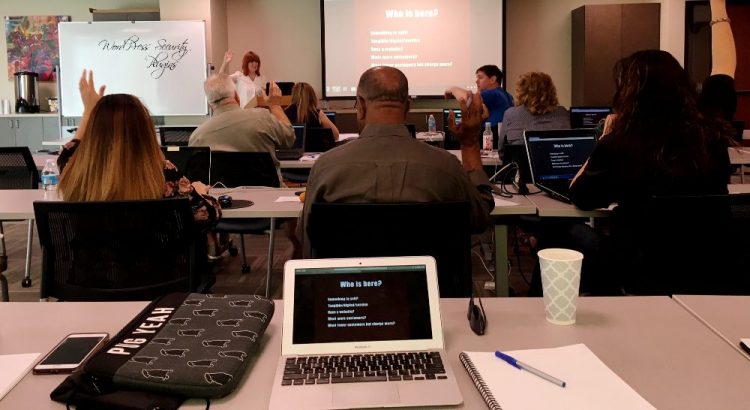 Give your nonprofit team the skills they need to manage a great website
Whether you've experienced an unintuitive website builder, a contact form that broke if you even attempted to touch it, or a litany of other issues that hamper many nonprofit sites, you know the pain that can be felt when your organization's website is unable to be fixed.
Too many nonprofit teams lack internal command of their nonprofit site, which affects productivity, staff morale, and your bottom line. This lack of control means your staff may have to wait days (or even weeks) to implement changes or new campaigns.
With our nonprofit staff WordPress training, Emily Journey can help you remove the middle man and give your team control over updates. Each of your team members will be equipped with the knowledge and skills needed to run, maintain, and update your nonprofit organization's website–all without having to deal with poor communication from third parties.
Everyone leaves our custom WordPress training for non profit professionals with confidence.
Get Started With Nonprofit WordPress Training for Staff
Step 1:  Let's talk about your goals
Before we begin, we'll discuss your goals and website challenges. Understanding what you want to accomplish helps us customize your nonprofit WordPress training for employees from every part of your organization to meet their unique needs.
This is also a great time to ask any additional questions you have about the process. Some of your questions are answered here: frequently asked questions about WordPress training »
Step 2:  Schedule the training
We'll find the perfect times for your staff to get together for training. Once that's settled, we will arrange for payment. After payment, expect to receive some valuable resources based on your organization's unique goals to prepare you for the training.
Step 3:  Put it into action
During nonprofit staff training for WordPress, we walk through your nonprofit organization's website.
First, we'll identify the items that are common to every WordPress website. Then, we'll get into the unique challenges and structure of your organization website and we will look at workarounds for dealing with difficult areas of the website.
Show up prepared to get involved, take notes and absorb a lot! Our interactive teaching style will equip your team with exactly what they need to make informed decisions and work with confidence.
What to Expect During Our Custom WordPress Training for Nonprofit Professional Staff
If you want your nonprofit team to sit through a lengthy PowerPoint presentation with generic handouts, this probably isn't the nonprofit training you want. Rather than lecture you about the merits of reliable web hosting and management, your EJ&A WordPress instructor provides your staff with an interactive, hands-on experience every step of the way.
Get access to resources for a stronger foundation and preparation.
Your team gets two customized training sessions (4 hours per session).
Receive an additional 2 months of on-going email and phone support after the class.
Contact Us 
Course Details
WordPress Training FAQs »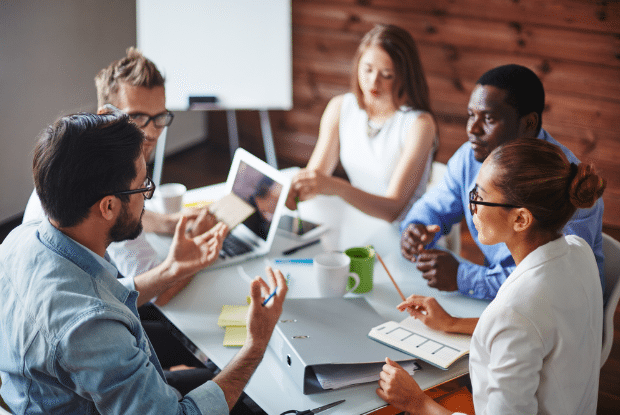 At first glance, WordPress training classes for your employees can seem like an unnecessary expense. After all, can't they figure it out on their own?
With the ever-changing landscape of the digital world, it's important for nonprofit organizations to keep a polished online presence and leverage the best practices that audiences not only appreciate but expect.
That is where training comes into play. By investing some up-front time and money into volunteer and staff training, you can save even more down the line.
Contact Us
Course Details
Training FAQs »
The Most Popular Reasons Nonprofits Hold Off on WordPress Training
"We're just too busy to spend time on that right now."
"We don't have a budget to pay for the training."
We have heard many reasons why a solid digital strategy is not at the forefront of a nonprofit team's planning. But not having a strong digital support system among your staff is even more risky.
Here are the top 7 reasons you should bite the bullet and move forward with WordPress training classes for your nonprofit team. Let's begin!
1. They're rooting for your success
Staff and volunteers don't want to see you fail.
So, let them help you make the organization a success through WordPress training classes. You may be surprised by how many great ideas and talents they have in this area, especially younger team members.
2. They understand the mission
Your team is in the mission every day, interacting with stakeholders and helping you fulfill the mission. That kind of intimate knowledge makes them perfect for updating your website. By being right in the middle of the action, they'll know the FAQs, be able to post engaging pictures and videos, and they know exactly how to update the events section.
3. You see them on a regular basis
Because you see them most days, you'll be able to quickly resolve any issues with the website. Find a typo? Want a new image uploaded? Have a new announcement to put on the blog?
You won't need to wait days to hear back from an agency. They can answer you in real time and and can even show you a preview of what you've requested in the WordPress page builder before it's even published!
4. You already trust and know them
Freelancers, consultants and agencies don't know you. They're just trying to make a sale. Your staff, on the other hand, have already proven their loyalty and trustworthiness. Why go out on a limb for someone new when you already have untapped talent in-house?
5. You won't have to do it yourself
After working a long, hard day, the last thing you should have to do is worry about the website.
Giving the responsibility to your team means getting something off your plate. And for any busy nonprofit development director, that time saved means time better spent.
6. You won't have to hire an agency
It's always amazing to hear how many nonprofits get bombarded with sales propositions from agencies. Perhaps even more surprising? How many hire these agencies, only to be left frustrated and in the dark about the services they've purchased.
When you've got a staff member helping you out, you can ignore those annoying sales calls and focus on making your nonprofit website better now, not 18 months from now.
7. You'll save money
Time is money. And agencies are money. By becoming familiar with everything from the WordPress site to its simple drag and drop functionality, you'll save money in the long haul. Most staff members are happy to add this to their responsibilities, especially if they're tech savvy.
WordPress Training Options
As nonprofit leaders need more and more support for their online efforts, the best thing you can do is hire from within.
Ask volunteers and staff to take over some website responsibilities, such as managing your events calendar or posting social media content to your website. Not only will it save you from dealing with web agencies, but you'll free yourself to focus on the other important aspects of running a nonprofit organization.
From web hosting questions and the best way to install WordPress to more nuanced needs around WordPress theme options or the right WordPress plugins for your needs, Emily Journey offers custom website management training for nonprofits of all kinds.
Contact us today to discuss your nonprofit organization's goals and training needs!