---
Still wondering if you need a blog for your business website? If you think WordPress and blogging is for amateurs only, then your company is definitely on the path to obscurity.
The days of the static, unchanging website have passed. Business owners and decision makers can no longer get away with launching a website as if they are putting a cake in the oven. If you close the oven door on your website, set the timer, and wait for some delicious results . . . then, presto! . . . that's the smell of something burning.
How do you go from a static website to a dynamic site that gains new customers while engaging your existing customers?
A blog.
A blog is a section of your website that hosts a collection of articles or "posts" of information that your site visitors can browse through. It may include reviews, news, videos, interviews, and even sale promotions – depending on your niche industry. A well maintained blog on your website can help you relay valuable information to your potential customers as well as open up a world of opportunity for your business.
Sounds terrific, right?
A blog on your business website is a vital resource for attracting interested prospects . . . when implemented correctly.
Attracting interested prospects. That's really the key, isn't it?
Thou shalt not neglect thy blog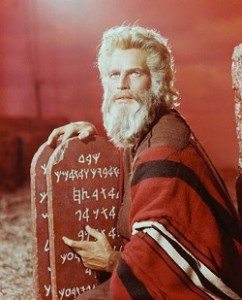 In today's age of instant information, a stale blog can actually hurt your business. Visitors to your site demand currency because current information is so readily available on the internet.
We take it for granted.
Your visitors a.k.a prospects will bail on you if they think no one is home. If your last blog post was written 5 months ago, then your visitors will question the reliability of information on your site. Stale content gives the impression that your business is unreliable or — in the worst case — that your business is CLOSED.
Maintaining a blog takes time and if you're a business owner, you probably don't have much of that valuable resource on hand. Read on to get some helpful tips and learn more about the world of business blogging.
I'm too busy to maintain a blog!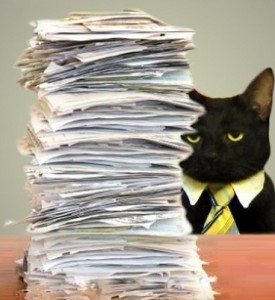 Work smarter, not harder. In order to maintain a consistent blog schedule, many business owners never write a single post!
Instead, they draw from the talents of guest bloggers, freelancers, and even their existing sales team. If you wish, you can set the parameters on what type of content you are looking for – mainly giving writers a guideline on the content, title, topic etc. – to ensure quality content. And, just because someone writes something for you doesn't mean you actually have to use it! Here are some helpful tips and resources that can help you get started and save time.
Invite guest bloggers to showcase their relevant content on your blog. There are plenty of bloggers who are ready and willing to write unique content of your choice to increase their publishing credits and help you simultaneously maintain updated content on your blog.
Use freelance writers to help you keep a healthy stock of bulk articles to use as you need them. If you haven't yet, check out Upwork.com.
Conduct email interviews with interesting people who have interesting things to say. Then, post the interview with their photo.
The frequency of your post schedule is entirely up to you. I recommend getting a post up at least once per month.
Topic ideas for your business blog
While the possibilities are endless as to what you can showcase on your blog – there are some more effective methods of gaining traffic, exposure, and profit from your blog. First and foremost, you should create a list to keep handy of everything your business offers or can offer your clients. This should include advice, products, services and how-to guidance. The general rule of thumb is to always lead with value!
Here are some examples for you to test out.
Showcase your products and services
This is the obvious one. Consider each product or service as an individual article for your blog. This gives you ample opportunity to provide detailed information about what you offer. You should include helpful tips on how to use the product or service, how to maintain it and how it can benefit the customer. For articles like these, you should always include links to the product or service so that the customer can easily navigate to the page and press the "Buy Now" button.
Provide valuable information for your prospects
When consumers are in need of information, where is the first place they check? Google. By providing relevant information that your potential customer is searching for then your site is more likely to be found. Every post containing helpful information represents another opportunity for your website to be discovered. It is the perfect cost-effective lead generation system. Consider articles such as:
a. How To's – How to Optimize Your Lead Generation System
b. Tips – Top 10 Ways to Save Money on Energy Costs
c. Checklists – The Summer Lawn Maintenance Checklist
Special offers
Everyone loves to save money, especially in today's economy. Offering exclusive offers (or coupon codes for online purchases) through your blog can also help you increase sales conversions and residual traffic.
Videos
Using videos on your blog can help drive traffic and exposure to your business and can be done almost effortlessly. While it is always more beneficial to have exclusive videos on your blog that you create – thanks to resources such as YouTube and Vimeo – you can easily showcase free videos that are relative to your industry with a simple copy and paste!
More on the advantages of a business blog
Global traffic – Regardless of your industry, every website has the potential to attract national and global visitors – it is the internet after all! A blog on your business website can help you attract and profit from global traffic even if you are a local service-based business. Consider it a vital key that unlocks a powerful income source.
Build credibility – Through your blog, you will establish your business team as knowledgeable and cutting edge by providing helpful tips, industry tricks and how-to guides that will help your readers. Naturally, your business will gain a following. Or, at least people will start to open your emails. After all, you've got something to offer.
Awareness and exposure – A blog is a great way to attract new customers and engage your existing customers. Think about it this way: blog posts that engage your readers will attract repeat visits from your existing customers who want to know what's new. New customers will come out of the woodwork as a direct result of finding your business blog and reading something relevant to their interests. Your business will benefit from both types of website traffic.
Want to learn more about implementing SEO strategies? Contact us for training details.