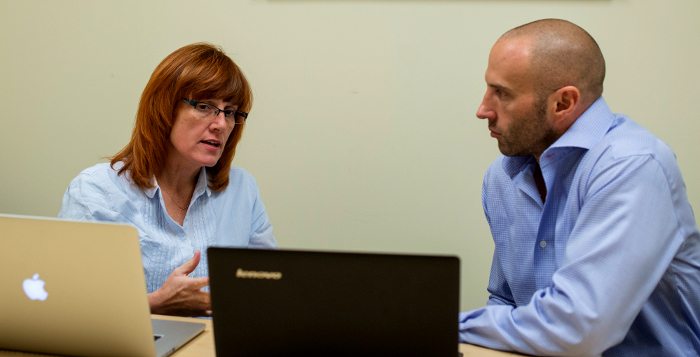 You know the benefits of SEO and you're ready to drive traffic your website. There's only one problem… You have no idea what you're doing. You need a 1-on-1 SEO Tutor.
Work with an in-person SEO tutor
If you're looking for an in-person SEO tutor, then you're in the right place. That's exactly what we do. Get up to speed faster with customized SEO tutoring to effectively reach your particular prospect. Gone are the days when you could launch a beautiful website and have potential customers automatically flock to your website.
Consider your investment in print advertising. Wouldn't you rather have more of your prospects find your website through a simple (and free) Google search result?
Let Elizabeth tell you about the results she was able to get for her company after SEO tutoring with Emily Journey and Associates:
Eye opening and informative!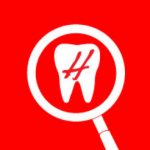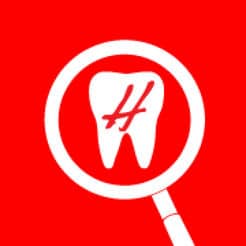 "Thank you again for coming and working with our team the past few days. It was so eye opening and informative! You get 5 Stars!!!!
We have results! We were impatient, lol, and looked for results on our phones last night and we're ranked 3rd in organic!!!!!
Kasey Eakins
Higginbotham Family Dental
---
What about your sales team? Are you still providing them with outdated tools such as brochures and flyers? Wouldn't it be great if you could support their efforts with a naturally strong search engine ranking and inbound leads?
Advanced SEO Tutoring
Learn effective SEO methods quickly with Advanced 1-on-1 SEO Tutoring. Here's my first SEO tip: Don't waste your money on web design and marketing agencies that promise results from mysterious behind the scenes activities that involve
special html markups,
micro-sites, or
automated directory submissions.
Your best investment in search engine optimization begins with in-person training.
Contact Us About SEO Tutoring Course Details
A 450% Return in two months!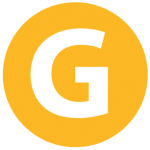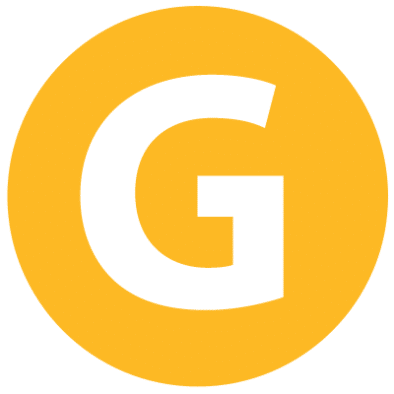 "I kept track of the conversions resulting from my 30 City SEO campaign and thought you would be interested in the results to date. In the past 10 weeks, there have been 48 orders from states and cities we have not served in the past. Orders have come from 14 of the 30 cities I targeted with SEO. That is a 450% return on our investment in your SEO Training. Fingers crossed for an even more successful Christmas!"
Blanche Fraser, Executive Director, Sales and Marketing
Gluteny Bakery
---
Meet virtually or in-person with one of our SEO experts to walk through everything you need to know to start generating traffic from qualified prospects.
WordPress tutoring is perfect for:
Independent business owners such as retail shop owners, real estate agents, coaches, speakers, and other service professionals
The staff person who got tasked with managing the website–lucky you!
IT professionals, graphic designers, and marketing professionals who want to expand their skill set
How I learned SEO with a Tutor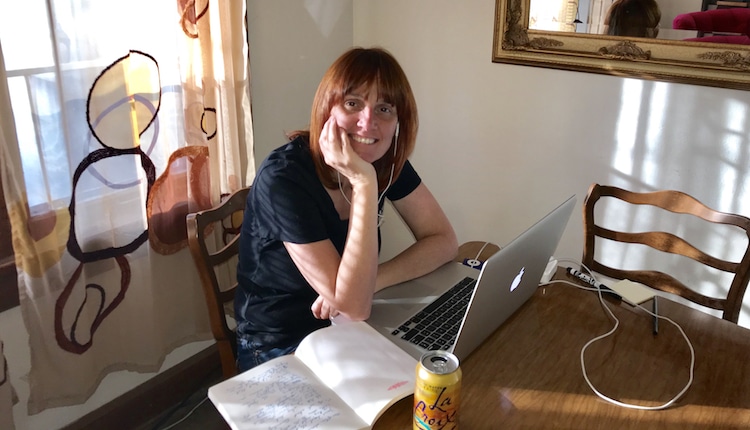 When I started learning WordPress, I did it the way many of you have tried: without help.
Finally, after almost two years of persistent effort and building a few websites on trade, I had a solid handle on the platform.
Two years is a long time. So when I decided to learn Search Engine Optimization (SEO), I decided to take a faster route.
I hired a virtual tutor who coached me from through virtual screen share meetings.
During our virtual tutoring sessions, I was impressed with how easily he communicated his knowledge and authority on the topic – he provided answers for questions I didn't even know to ask! That was my first experience with virtual learning and it was worth every penny.
Despite my initial hesitations about virtual instruction, I am thankful that I took the plunge. I know it can seem "not quite as good" as face-to-face learning. I wondered:
Could I really learn this way?
Would I get as much value from the training?
Thankfully, I didn't let my doubts get the best of me. That virtual learning experience not only changed the way I did business – it changed my life.
I invested in WordPress and SEO tutoring for the same reason you're here today: independence.
For me, I wanted the independence to transition from selling for other people to selling my own material.
For you, independence may mean something different. Maybe you want to:
Save money by not having to hire someone to do this for you.
Break free from a reliance on an unresponsive marketing agency.
Handle this responsibility that's been handed to you by your boss.
My path to mastering SEO led me down a road of trial and error, a bad experience with an affordable website designer, launching my own web design agency, and meeting all kinds of business owners.
Your journey may look a bit different, but I hope I can help you end up at a similar destination: independent mastery over this powerful skill.
Let's take a look at how we'll help you get there…
Read More About Individual SEO Training »
Want to learn SEO on your own? Here are some resources:
If you are interested in self-paced learning, then I've created a list of SEO learning resources to help you get as far as you can on your own. Consider this list your SEO Tutoring Headquarters for when you have plenty of time to spend with tutorials. Bookmark this page and come back anytime you need a new resource to master.
Yoast WordPress SEO
After learning how to operate WordPress, you'll want to optimize it. For local business owners, the most important optimization is for search engines.
And that brings us to Yoast.
They're the premier plugin for WordPress SEO. As the authority, they published their guide, "The definitive guide to higher rankings for WordPress sites."
In it, you'll cover nine categories of SEO, ranging from advanced to beginner skill levels:
Conclusions on WordPress SEO
Measuring results
Off site blog SEO
Comment optimization
Conversion optimization
A site structure for high rankings
Advanced WordPress SEO and duplicate content
Template optimization
Basic WordPress SEO
You'll need to set aside quite a bit of time to study and revisit this guide. However, if you wanna bootstrap a successful site, this is a must-read.
This video tutorial lays a solid foundation for your SEO knowledge. Just take a look at a few of these sections from the course…
Define search engine optimization.
Explore the fundamentals of reading search engine results pages.
Examine the essentials of understanding keyword attributes.
Break down the steps for optimizing the non-text components of a webpage.
Recognize how search engines index context.
Explore an overview of long-term content planning strategies and how they can help keep content on your site fresh.
Define your website's audience, topics, angle, and style when mapping out your long-term content.
Identify the steps to take when building internal links within your website.
Recognize how to analyze links in order to measure SEO effectiveness.
Break down the necessary components for understanding local SEO.
You'll learn a ton about SEO. The content goes deep into a variety of the subjects. You'll have a strong grasp of the subject by the end of each video.
Moz Academy SEO Essentials Certification
I love the way their homepage explains the benefit of this series of self-paced training videos…
A six-part course that combines comprehensive, fundamental SEO education with actionable ways to implement your newfound skills using Moz Pro. You'll receive six hours of content guided by your instructors, test your knowledge with exams at the end of each of the five sections, and top it all off with shiny new credentials to share with your professional network, clients, and stakeholders.
They provide an online learning system that offers something to students with all levels of experience. Each lesson builds on the other. At first, you're breezing through simple tasks. Before long, you're so well-trained that you're considering firing your agency.
Udemy Ultimate SEO Training
Course creator Joshua George took the words right out of my mouth when he says, "Stop wasting time following so called "SEO Experts" that do not practice what they preach."
He goes on to say, "I own the Award Winning SEO Agency in the UK and in this course, I'll reveal the entire process we use at the agency to rank a website onto the first page of Google, step by step."
This SEO course includes:
7.5 hours on-demand video
27 articles
17 downloadable resources
Full lifetime access
Access on mobile and TV
Certificate of completion
There's a lot to get through in this course! But with its nearly perfect rating, it's clearly worth the time investment.
1-on-1 SEO Tutoring
Learn SEO faster with a real person and get answers your specific questions. We're a team of SEO tutors to help with your unique SEO challenges and goals.
Contact us for one-on-one SEO Tutoring options »